Equipment
Ben Hogan debuts Equalizer wedges, its first club launch in nearly two years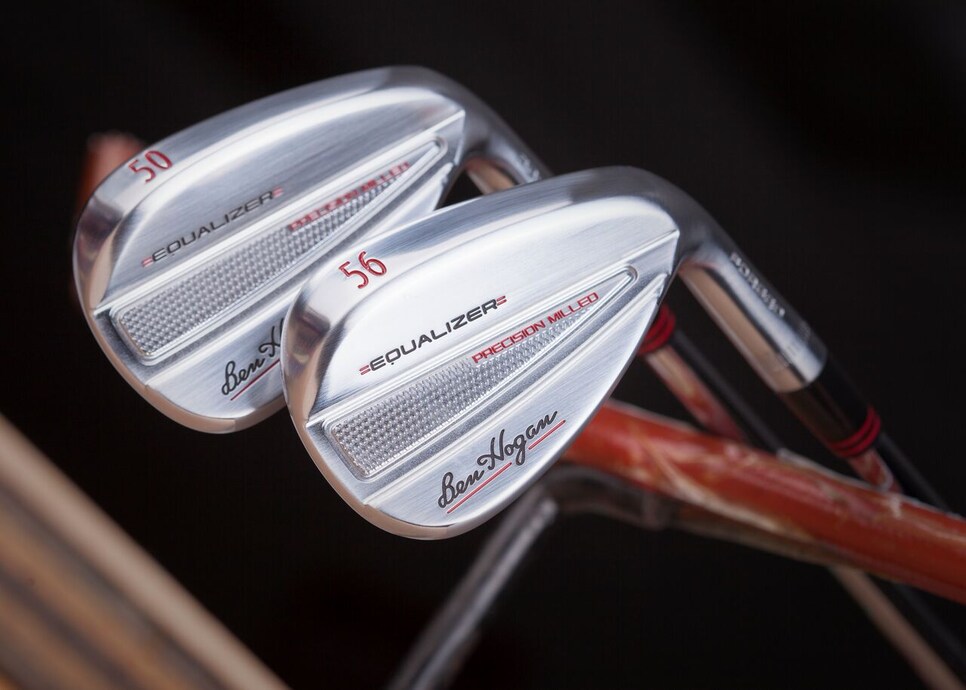 When producing clubs with the Ben Hogan name, one of the challenges is staying true to what aficionados remember about the brand while bringing the club design into today's modern game. The company has attempted to do just that with the release of its Equalizer wedges, the first new club product from the company in nearly two years.
It starts with the Equalizer name, which is what Hogan's competitors referred to his pitching wedge back during the Hawk's heyday because he was so efficient with the club. Next is the forged head, made from 1025 carbon steel. Those familiar with the Hogan brand are familiar with the soft feel of the company's forgings over the years. The company also stayed true to Hogan's V-Sole, although it has been updated with more bounce and a softer leading edge to accommodate a wider array of attack angles and turf conditions.
That's not to say the new line of gap, sand and lob wedges are stuck in the past. The new wedges boast a progressive center of gravity design where more mass is moved higher in the lower lofts in an effort to bring ball flight down and produce a more penetrating trajectory, before slightly lowering it in the sand and lob wedges—clubs where more height is desirable. The milled faces also feature milled faces where the new groove design is machined into the face.
The clubs are available in lofts ranging from 48 to 62 degrees in two-degree increments. Custom options include lengths, lie angle, shafts and grips. Cost per wedge is $100 in either steel or graphite. Ben Hogan only offers direct to consumer sales via its website at benhogangolf.com. The company also provides no interest financing as well as well as its Trade Up program where golfers can trade in their old equipment to offset the cost of the purchase.