Equipment
Ben Hogan Co. looks to remove fear factor with new forgiveness-focused long irons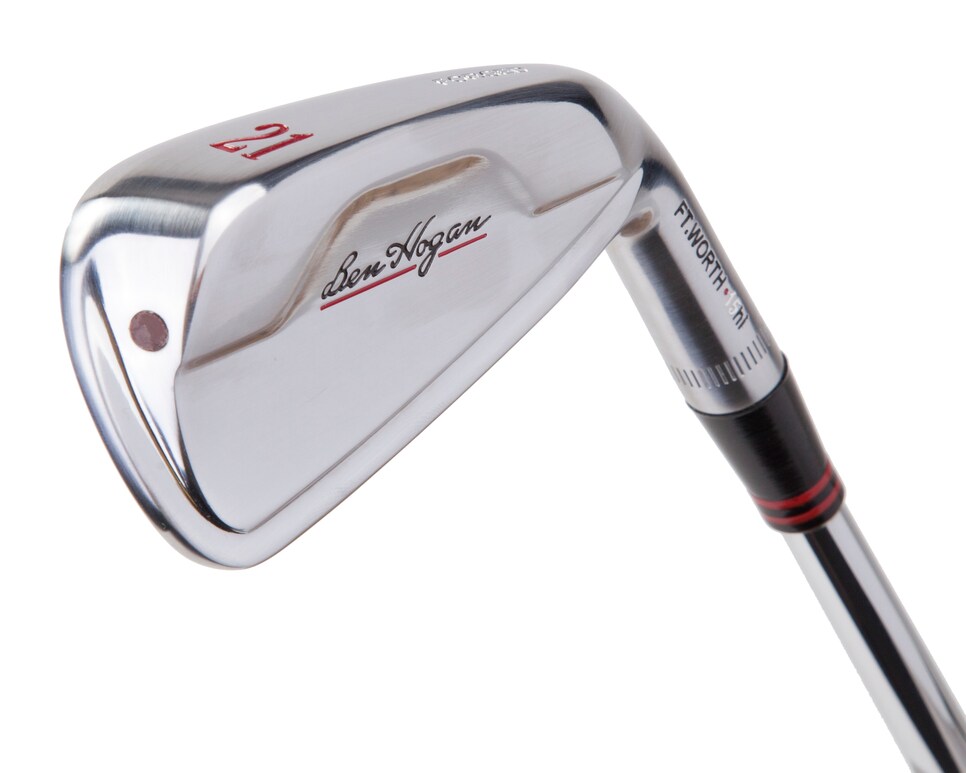 The look and feel attributes of a classic one-piece forged iron has long been well documented. But as enticing as that may be, the reality is that as such a set moves to the long irons, the vast majority of golfers believe these clubs become a virtual non-starter in terms of relative ease of use.
The Ben Hogan Golf Equipment Company thinks it has a solution that speaks to that initial appeal while answering those challenging concerns. The company unveiled this week a hollow, thin-faced long iron replacement iron that players can use to substitute within their set all the way up to a six-iron loft of 31 degrees.
The new Ft. Worth Hi irons feature a thin, high-strength MS300 steel face that is forged together with a 1025 carbon steel hosel to maintain feel. The back of the club is also 1025 carbon steel and it is robotically welded to the face and hosel. The profile of the Ft. Worth Hi irons is slightly larger than the size of the long irons it replaces, the sole is wider and there are heel and toe weight pads. Combined, that yields a head with greater off-center hit stability for better forgiveness on mis-hits.
It's noteworthy that the heel and toe weight pads are pushed back in the body and slightly away from the face to provide room for the face to flex at impact. According to the company, the center of gravity on the Hi irons is 15 percent lower than the Ft. Worth 15 irons they replace to provide higher launch with less spin for better distance.
"More golfers than you would think desire to take advantage of the qualities of a true quality forged iron, but are 'scared away' by the longer irons," said Terry Koehler Ben Hogan president and CEO. "With the Ft. Worth Hi irons we are able to deliver game improvement technologies where it is needed most—in the long irons—while maintaining the exacting tolerances, feel and shotmaking characteristics of the higher lofts of our innovative Ft. Worth irons."
The Ft. Worth Hi irons also adopt the same single-degree loft fitting options as the regular Ft. Worth 15 irons. They are available in 12 lofts from 20-31 degrees, while the Ft. Worth 15 irons come in 28 single-degree lofts from 20-47 degrees. This allows a player to mix and match as many Hi irons within his Ft. Worth 15 set as he prefers.
The Ft. Worth Hi irons are now available in either steel (KBS Tour V or KBS Tour 90, $170 per club) or graphite (UST Mamiya Recoil, $185 per club). Custom options also are available.