Helping Others
How a mini-tour pro turned the devastation of his clubs being stolen into a positive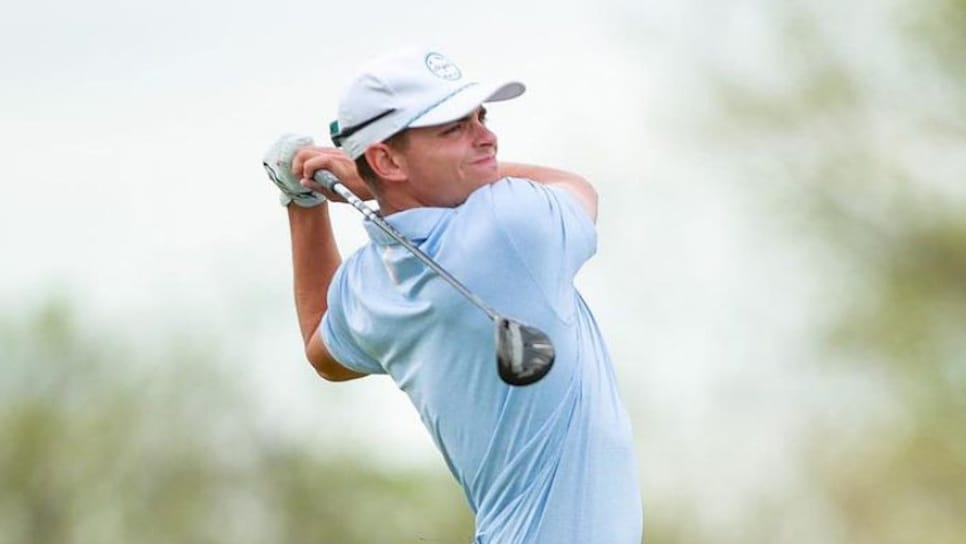 We've all heard stories about the insane lives of mini-tour players and the struggles they sometimes face. Ben Hadden, who's been playing professionally since 2018 and in his first season on the PGA Tour Canada, has cultivated a large following on social media, sharing his experiences—with a side of swing tips and funny golf videos.
This past Sunday, Hadden's content got a little more real when the 24-year-old shared that his clubs had been stolen from the parking lot after a round at Squaw Creek Golf Club in Fort Worth, forcing him to withdraw from the All Pro Tour event.
Hadden estimates the replacement value of the set to be $5,000, a major cost for any mini-tour player who competes for nominal purses while covering their travel and tournament fees.
Although it's a significant amount of money, Hadden says that's not what he's most worried about.
"What I'm more concerned about is rebuilding my bag," says Hadden. "I was fit a couple years ago at GolfMD in Kansas City and since then, it's been a lot of little tweaks thanks to Bob Boring in the KC area to get them dialed in. It's definitely a setback."
Luckily, Hadden knows his specs well enough, but the real issue is the demand for golf clubs right now.
Hadden explains that certain shafts he uses are back-ordered for months, so he will have to settle for something close. And the most personal club in his bag, a Scotty Cameron putter, isn't even made anymore, so Hadden expects that to be especially difficult to replace.
But Hadden is no stranger to adversity—and hopes tough experiences in the past to help get him through this. "I've missed [Monday qualifiers] by a shot, I've missed [securing] status by a shot. I've slept in my car," he says.
Hadden originally posted the below video to share pictures and details of his set in hopes that someone in the area would recognize them and he wouldn't have to rebuild completely—but the response he received was overwhelming.
One of Hadden's followers suggested that he create a GoFundMe where followers could donate money to cover the cost of his new set. With help from Hadden's supporters and Fire Pit Collective writer Ryan French, who runs the popular Twitter page @MondayQinfo, whose followers are especially willing to help out aspiring tour pros. Hadden hit his goal within 24 hours.
When asked about the enthusiasm from his followers to help with the cost of replacing his clubs, Hadden said that he wasn't expecting people to want to help out financially.
"I really wanted to get some eyeballs on my clubs and help the chances they made it back to me," Hadden says.
And here's the best news: Every dollar that Hadden raises over the cost of his set is going to be donated to The First Tee.
"I felt weird about taking the money, but I didn't want the golf community to miss out on an opportunity to do some good, so I started the GoFundMe in hopes I could use the donations to help grow the game," Hadden says.
Hadden says that if the brands he works with are able to help him out with the cost of his clubs, Hadden will give the full amount to The First Tee to help get more kids into golf.

Although it's an unfortunate experience, we're happy to hear that there's a bit of a happy ending for Hadden. We're keeping our fingers crossed that he can find his clubs and that The First Tee can use the money to teach more kids the core values you learn playing golf which Hadden jokes doesn't include stealing. Click here to donate to his GoFundMe.