Putting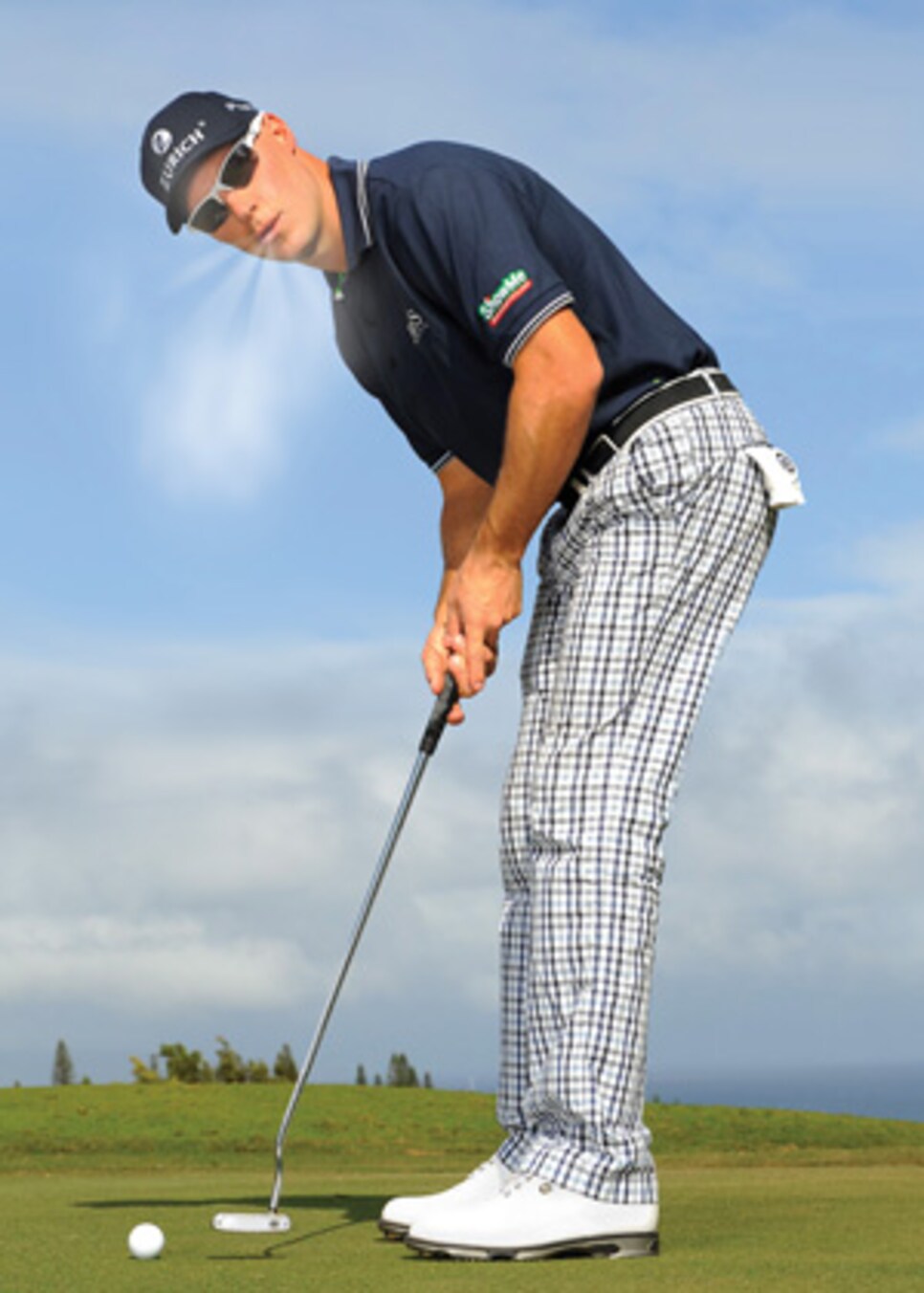 Has an opponent ever asked if you inhale or exhale during your backswing? It's the classic trick for messing with someone's mind. Ironically, focusing on my breathing has really helped my putting (watch video below).
I couldn't tell you what I do when I hit a putt (except I'm sure I don't hold my breath), but on my practice stroke I always focus on breathing out. I try to match my exhalation to the speed of the putt.
On a super-slick downhiller, for example, I'll breathe out slower to get the feel of my putterhead moving smooth and slow through the impact zone. On a long uphill putt that I need to hit firmly, I focus on making a deeper, more forceful breath.
On days I struggle, I often catch myself trying too hard to hit putts on line. What I like about this breathing routine is that it puts my mind entirely on speed.
Ben Crane leads the PGA Tour in putting from outside of 25 feet.