Butterfield Bermuda Championship
Playing on sponsor's exemption, Ben Crane shoots 62 to take lead in Bermuda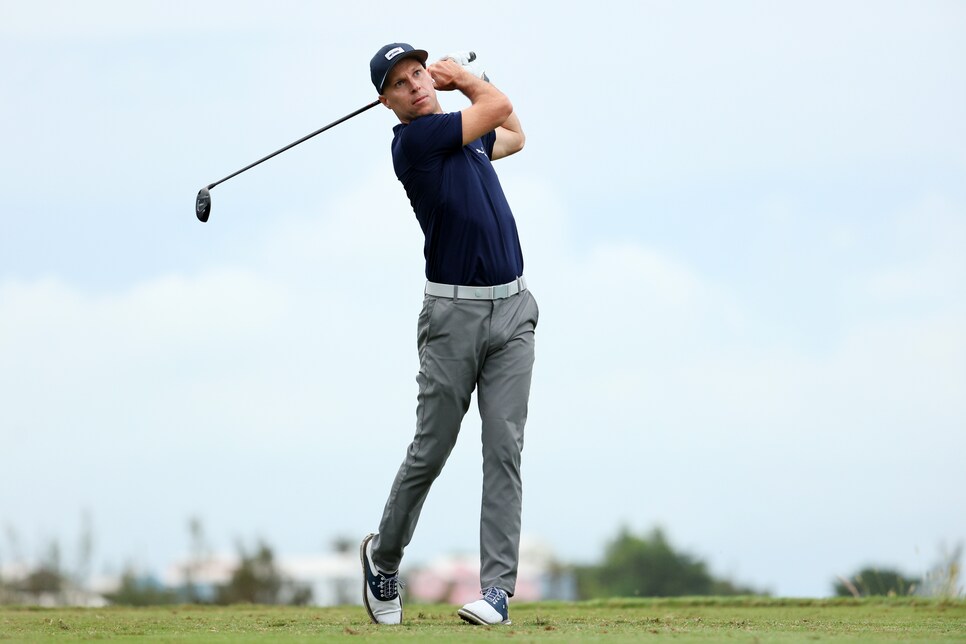 Ben Crane wasn't sure he was going to play. Given the chance, he's made the most of it.
Crane, in the field on a sponsor's exemption, turned in a 62 on Friday, before the rain and wind at Port Royal Golf Club truly kicked in, to take the clubhouse lead at the Butterfield Bermuda Championship.
"I mean, couldn't be more encouraged," Crane said following a two-day total of 128 total. "Obviously played the best golf I've played in a long time and to be in this tournament is super encouraging, get to play four rounds."
Crane, 46, has more than 430 career starts on the PGA Tour, winning five times and earning $21 million. However, Crane hasn't made the tour's postseason since 2016 and hasn't held full tour status for some time. Even with this tournament needing to go deep on the priority ranking list to fill out its field, Crane was still listed as an alternate as of last weekend.
Crane didn't have to wait to see if he had a tee time, as the tournament offered him a sponsor's exemption on Sunday. Crane answered with a solid opening round (66) before making his move on Friday, spurred by a 29 on his second nine that was highlighted by a fairway hole-out for eagle.
"I mean, it sounds crazy, but I scored is what I did exceptional," Crane said. "By that, on holes I made a long putt, I did not hit it well off the tee on the first nine. On the second nine, started to get my swing going so I was hitting quality shots, hit a few balls close to the hole. And, you know, making those 10-footers, made a couple 30-footers, holed a shot from the fairway."
Crane is currently in that wilderness most mid-40 pros find themselves in, when the senior circuit is still out of arm's reach but starts on the big boys tour are a rarity. It's not hard to fathom, then, what the next couple of days could mean for Crane's immediate future. That his last top 10 came at the 2019 Puerto Rico Open underlines how long it's been since Crane's been in the mix.
No matter what the weeknd holds, Crane appreciated Friday for what it was, knowing days like these don't come often but you need to ride the lightning when it strikes in your direction.
"So often in golf you get beat up. You don't have a teammate to fall back on, it's an individual game and it's just one little slipped shot here or there and you lose your confidence," Crane said. "It's just a really, really hard game. I said it to my son who's 14 and learning to play the game, it's a really hard game, golf's hard. Today was one of those special days, one of a hundred whatever it is where it just kind of all comes together."