The Loop
Beloved miniature golf course destroyed in Gatlinburg's historic fires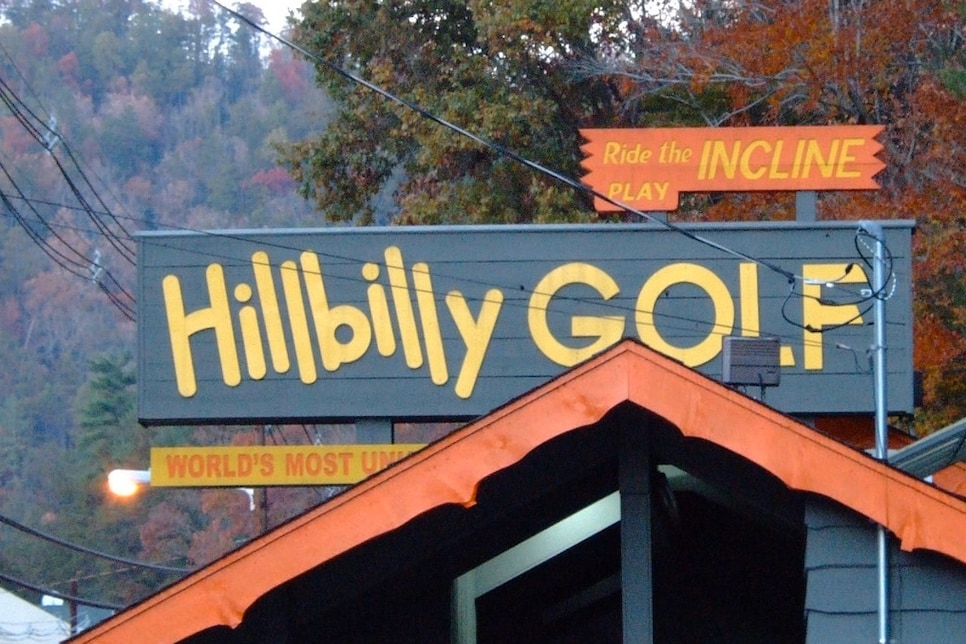 A historic wildfire continues to engulf Gatlinburg, forcing thousands of residents to evacuate the area. While there have no been reported fatalities, hundreds of homes and businesses have been devastated, including one of the most famous and beloved miniature golf courses in the country.
Hillbilly Golf promotes itself as the antithesis of Augusta National and Pebble Beach. Instead of immaculate greens and luxurious accommodations, visitors have to putt through outhouses and disregarded farm equipment. Rather than a caddie or cart, an incline trolly to the top of a mountain serves as transportation. Sidehill lie? Ha; the entire Hillbilly course slopes downward.
But what it proudly lacks in pomposity, Hillbilly makes up for in character. Shadowed in the forrest of the Smokies, its uniqueness and -- even by mini-golf standards -- laid-back atmosphere established it as a must-see attraction for Gatlinburg visitors.
Sadly, according to the Knoxville News Sentinel, Hillbilly Golf is a victim to the region's wildfires. Inspecting the damage, firefighters said the putt-putt has been completely destroyed.
Many took to social media to share their tributes of Hillbilly Golf, with childhood memories and family vacations acting as a common thread:
Click here to help out victims of the Tennessee fires.