The Loop
Bellerive CC to host two major championships
Bellerive Country Club in St. Louis, Missouri (site of the 1992 PGA Championship, won by Nick Price), has been selected to host two major championships, the 2013 Senior PGA Championship and the (100th) 2018 PGA Championship.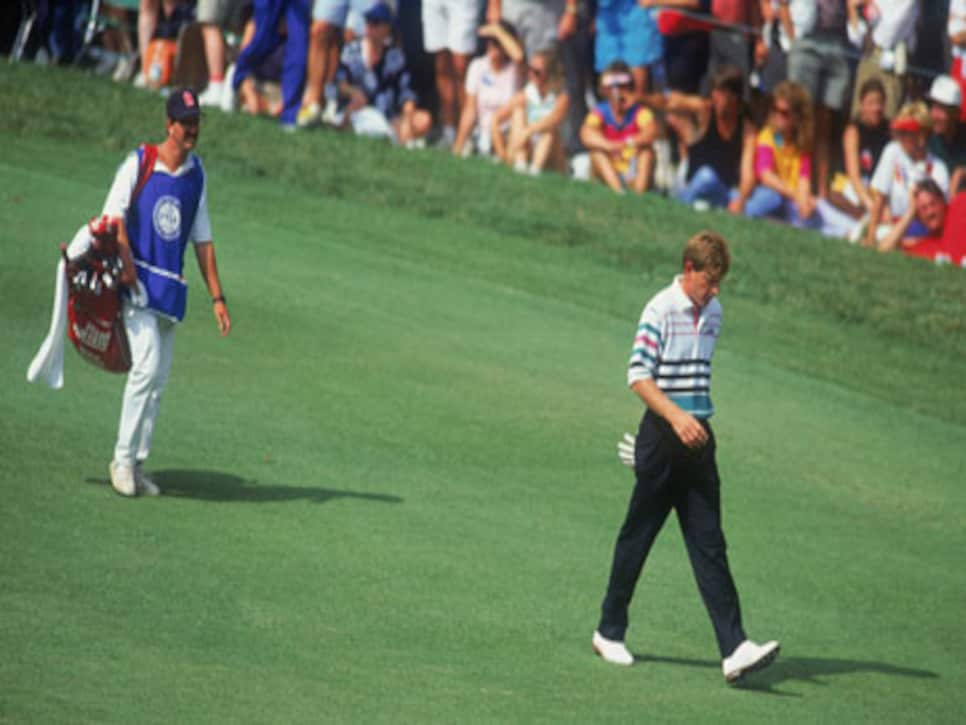 Nick Price, followed by his caddy Jeff Medlen, walks during the final round of the 1992 PGA Championship at Bellerive CC. Price won by three strokes. (Photo by Getty Images)
"Bellerive Country Club is one of the country's premier championship venues that blends experience in staging a major championship, rich tradition, a spectacular golf course and a wonderful region of knowledgeable sports fans," said PGA of America President Allen Wronowski. "We enjoyed a memorable PGA Championship at Bellerive in 1992, and we believe that two more special chapters in PGA of America history will be written over championships in 2013 and 2018."
Bellerive CC, a par-71, 7,547-yard layout, was founded in 1897. It recently underwent a year-long renovation under Rees Jones, and was reopened in October 2006.