The Loop
Beljan and the palpitating heart of a champion
It no longer is easy to script a golf tournament, now that the Tiger era of dominance has waned, but who would have seen fit to inject paramedics, an ambulance and a hospital stay into the story line? Or a man concerned with dying on Friday prevailing on Sunday?
The tournament still is informally called the Disney, but even Disney's imagineers could not have imagined how the week unfolded at the Children's Miracle Network Hospitals Classic in the shadow of the Happiest Place on Earth, Orlando edition.
Charlie Beljan's improbable victory was a feel good story that challenged the notion that interest in professional golf vanished when football season began. Maybe it does, but it emerged from its winter hiatus momentarily to see whether this story had a happy ending.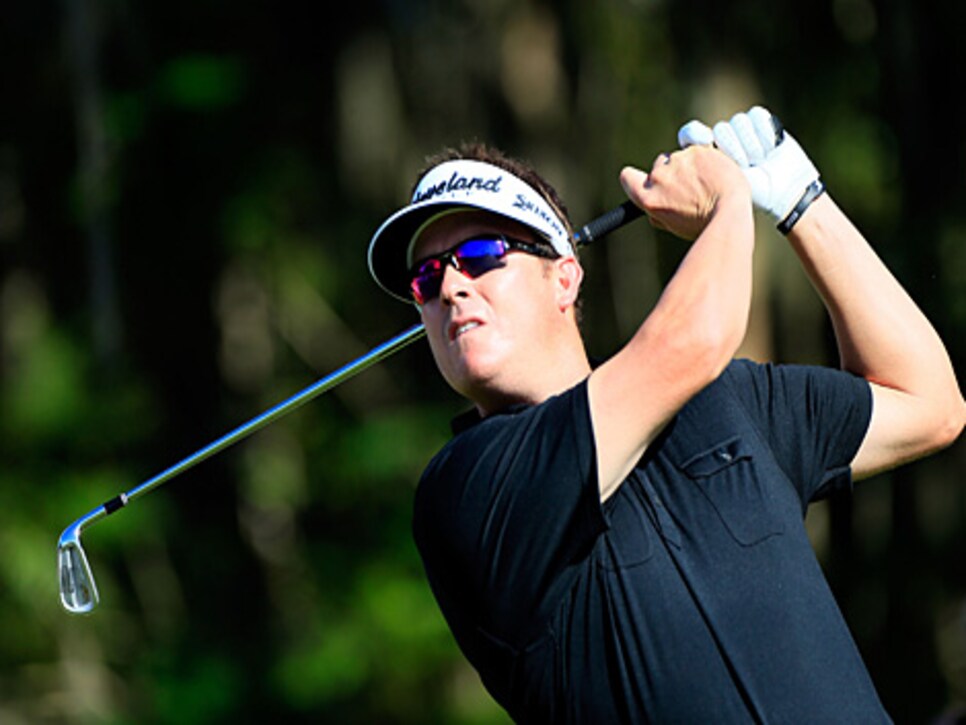 A PGA Tour rookie, Beljan began the tournament fighting for his job, then began wondering whether he was fighting for his life, too. In Friday's second round, he encountered what he described as "maybe an anxiety or panic attack" that brought him to his knees at times, heart palpitations that had him fearing for his life, that saw him strapped to a gurney, wheeled into an ambulance and taken to a hospital, where he spent the night. "Probably the hardest day of my life," he called it. Oh, and he shot 64 and led by three.
Thus a tournament about which few cared and a player with whom virtually no one was familiar began playing to a larger audience of those paying attention. Beljan even became a Twitter hashtag, #CharlieBeljan.
"Charlie beljan you legend!!! My new favourite golfer top man," one Tweeter wrote.
"Whose hotter: Johnny Football or CHARLIE GOLF???" wrote another.
Johnny Football, Texas A&M's remarkable freshman quarterback Johnny Manziel who rolled the Tide on Saturday night, gets the nod by a wide margin; football is still king, after all. But it does speak to the impact Beljan had and the popularity of a victory by a man heretofore mired in obscurity.
Beljan, 28, is a former U.S. Junior Amateur champion who won seven Gateway Tour events that served more or less to keep the dream from dying.
Nearly a year ago, he achieved his goal, PGA Tour membership, by tying for 13th at the tour's qualifying tournament in La Quinta, Calif. Yet he came to this tournament ranked 139th on the money list, his job in jeopardy, pending a strong kick on the final lap of the PGA Tour schedule.
Late in his round on Sunday, a three-stroke lead tucked away in his pocket, he turned to the Golf Channel camera, smiled and said, "I can feel my heart pounding." Not what one wants to hear from a man who two days earlier complained of shortness of breath and a racing heart.
A few minutes later, however, he was tapping in for a bogey at 18 that enabled him to win by two. "I'm speechless," he said. "This is the greatest feeling ever."
It ought to have felt oddly familiar, in fact, so much so that he might have considered recycling his response to surviving Q School late last year.
"I never enjoyed a minute of it," he said then. "But I loved the result."