The Loop
Believe it or not, Jordan Spieth is actually one of the best drivers on the PGA Tour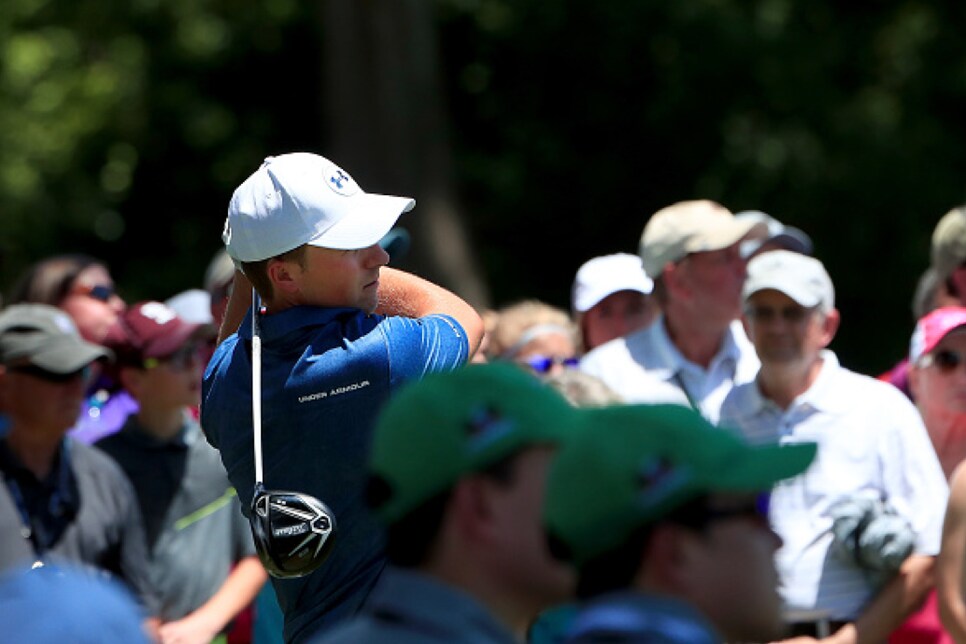 A common narrative surrounding Jordan Spieth is he's this scrappy player who just finds a way to score thanks to a brilliant short game. While the part about him scoring is certainly true (Spieth's 69.47 scoring average this season leads the PGA Tour), the rest is garbage. Jordan Spieth is actually one of the best drivers in the game today -- and now there's a stat that proves it.
On Tuesday, the PGA Tour announced the expansion of its strokes gained statistics. Strokes gained: putting has been around since 2011 and strokes gained: tee-to-green has become available in the past couple years, but now that second metric can be broken down even further. There's strokes gained: off-the-tee, strokes gained: approach-the-green, and strokes gained: around-the-green.
Not surprisingly, Spieth's strokes gained: putting (ranked sixth on tour) and strokes gained: around-the-green (No. 1) are fantastic. But many will find his driving statistics eye-opening. Spieth is currently ninth on tour in strokes gained: off-the-tee. That puts him ahead of highly regarded drivers like Jason Day, Adam Scott, Sergio Garcia and Louis Oosthuizen despite Spieth only ranking 49th in driving distance.
And before you knock this stat, know that Rory McIlroy, Bubba Watson and Dustin Johnson are one, two and three. Do you have a problem with any of those guys being ranked that high? Didn't think so.
Actually, Spieth's irons have been by far the biggest thing holding him back this year, most notably a 9-iron into Rae's Creek on Masters Sunday. Not that he's been held back much with wins at Kapalua and Colonial to go along with that runner-up at Augusta National. But currently, Spieth only ranks T-106 in strokes gained: approach-the-green. Although he seems to think he figured something out down the stretch at Colonial.
"It was a little loose today. But then the shot on 16 was right where I was looking, caught a flier on 17, and then 18 was right where I was looking," Spieth said after winning his eighth PGA tour title. "And those are high-pressure situations where I just felt like I had enough of a trigger where I could produce one ball flight, that little draw, and I knew that it would actually draw and it would be within five yards or so of where I was looking."
In other words, look out, PGA Tour.