The Loop
Belen Mozo can get after it in the gym (see for yourself)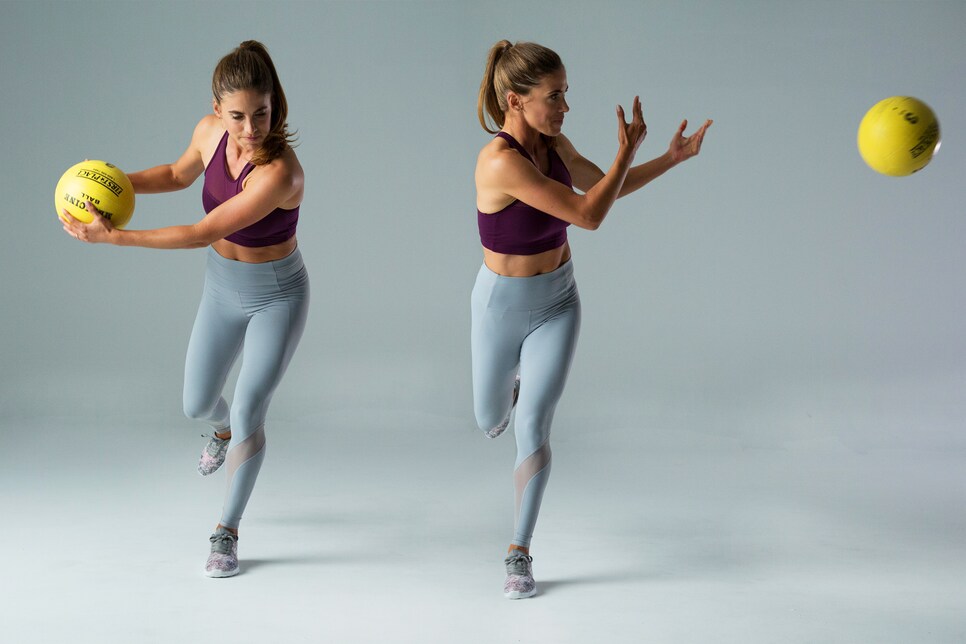 Shortly before the holidays, we had the privilege of spending some time with one of the fittest players in professional golf—the LPGA Tour's Belen Mozo. The 28-year-old Spanish golfer kills it in the gym, and the hard work has paid off in a number of ways. Not only did it help her qualify and maintain her status on the LPGA Tour, but it has also manifested in clubhead speed that is significantly faster than most amateur men can swing their drivers. How fast? The 5-foot-7, 126-pound Mozo has a clubhead speed peaking just under 100 mph. According to TrackMan, the average amateur male swings the driver around 93 mph. When you combine Mozo's speed with her pro-level technique, she's routinely outdriving the average amateur man by roughly 45 yards.
What Mozo has learned is that an exercise program that combines these three elements—mobility work, strength training, and power training—is key to a performance boost on the course—not to mention injury prevention. She also works on heart health, doing things such as interval training and steady-state cardio rips. But she doesn't have to. Her exercise program is so rigorous, she ramps up her heart rate without the use of an elliptical or a stationary bike. That's something to remember. You don't need a treadmill if you simply cut breaks between exercises down and move as vigorously as you can without a deterioration in exercise quality.
Below is the first of a series of videos where Mozo demonstrates great exercises for improved golf performance. In this video, she shows you how a simple gym tool like a medicine ball can be used for mobility, strength and power boosts. Do two sets of each exercise working out in both directions with short breaks, and it will leave you gasping. Be on the lookout for more in this series in the coming months.