The Loop
Behold the many ways writers ask golfers about a chance to win $10 million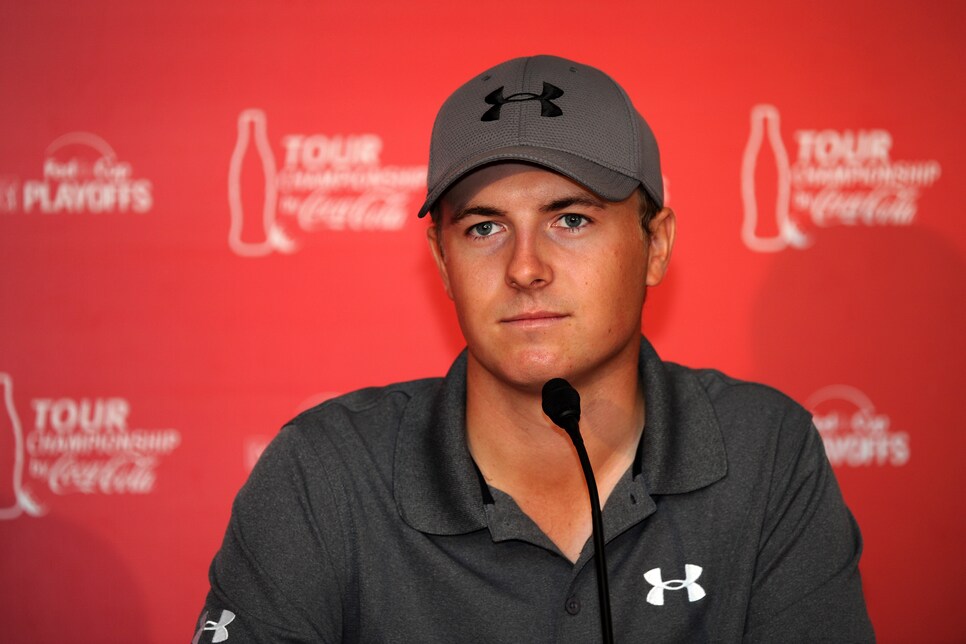 ATLANTA, Ga. -- Not sure if you've heard, but the PGA Tour bestows a $10 million prize for the winner of the FedEx Cup. Oh, you have? That makes sense. We media only remind you of this angle roughly 800 times during the fall season. Don't get us wrong: a $10 million award is pretty damn cool. Unfortunately, we are sometimes guilty of driving that narrative into the ground.
Don't believe me? Behold the many ways writers ask golfers about a chance to win $10 million.
Q. And just speaking of the $10 million, some of the guys have come in here and have talked about how the FedExCup has evolved and that the trophy has become more important and maybe the money is not quite as important, at least as far as an incentive. How do you view such things?
As crazy as that question sounds, it's true: many of the top players said their goal is putting their name on the cup over the paycheck. Part of that could be athlete speak, but can you imagine a profession where a $10 million reward didn't light your fire? The lesson: parents, get your kids to the practice green early and often.
Q. What do you think your realistic chances are of walking away with $10 million?
Just once, I want a player to respond, "Chance? My game's a mess. My drives are all over the place, I feel like half a man with an iron in my hands, and my knees shake over a three-footer. I'm thinking about taking up tennis. I have no chance at $10 million."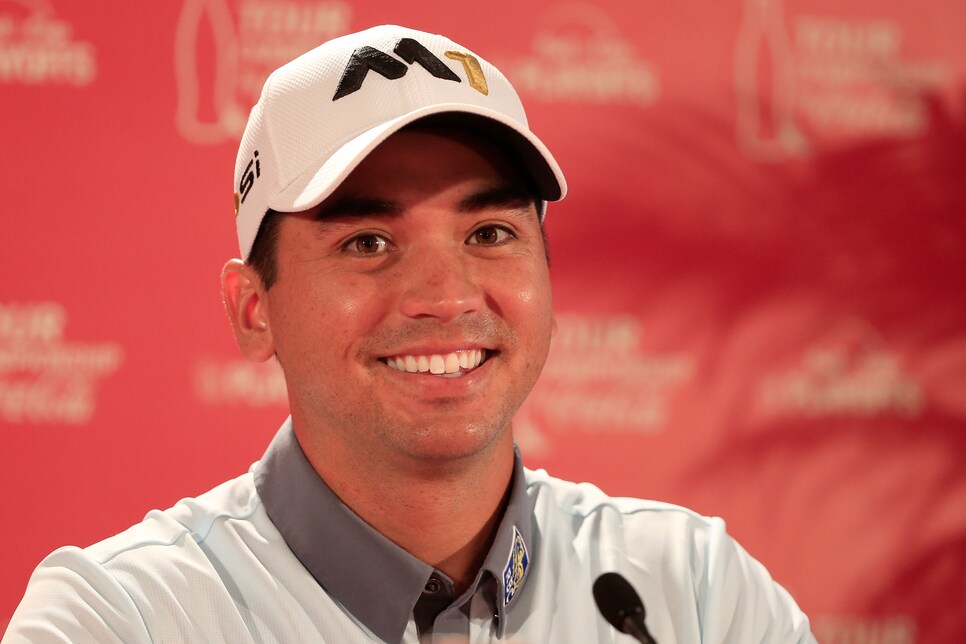 Q. Your thoughts on what you would do with the $10 million, and is it on your mind?
I was hoping the Aussie would exclaim, "Buy all the puppies at the pound and release them into the wild!" Instead, Day sounded like he would be fiscally conservative with the theoretical bonanza. Maybe next year.
Q. Adam, do you remember or recall your first reaction when you heard there was going to be a $10 million bonus at this event?
All questions to Scott are futile. Make no mistake, he's a thoughtful, pensive mind. But when you roll the tape, whatever comes out of his mouth is secondary to the jarring impact of handsomeness. Such is the price of beauty.
Q: I don't know if you recall ten years ago how different maybe the vibe was. Obviously, you're in contention and the intensity of trying to win, but there wasn't $10 million at stake.
Q. Is it difficult to put the $10 million prize out of your mind? Or is it something that, let's face it, $10 million is $10 million. It's hard to imagine not being -- not thinking about it, isn't it?
If that question sounds disjointed, it's because the interviewer began to think about what he would do with $10 million. Can't blame the guy, because I did the same thing.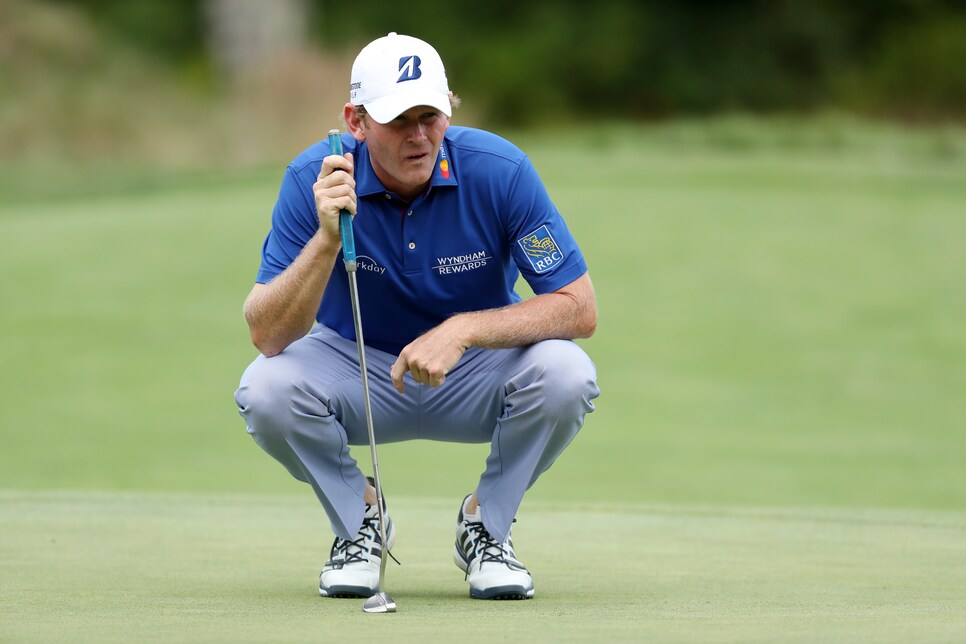 Q: Just going back to your FedExCup championship, do you recall later that week, or whatever it was, that you first saw like the bank statement or the money showed up in the account? Could you describe that, like that "wow" moment.
For his part, Snedeker gave an engaging response.
"It's the only time I've ever called the Tour about a bank transfer, and that was on Tuesday," he said. "It was supposed to get in at 9:00. It was a little late. Didn't get in until 11:00. I called at 9:05, just making sure it's going to make it. It didn't get lost in the mail. Tim was gracious enough to take my phone call. Don't worry. It will be there. Just relax.
"It was just kind of a surreal moment to see it happen."
The answer was so good that we asked it again.
Q. When did it actually show up?
Q. You went online and saw it?
Q. Did you at least go out and get some ice cream or something?
Snedeker didn't, which is a shame; he could buy an entire ice cream stand with that type of cash.
Q. I apologize, but as I do every year, I ask the top five guys, what would you do with the $10 million, and is it on your mind?
Reasons why I wouldn't make a good athlete, Volume 86: If I were Casey, I would make a movie-quality highlight reel of my season, culminating in raising the FedEx Cup as I get carried off the green...and send it to the European Tour and its Ryder Cup committee.