The Loop
Behind the camera: Life on TPC Sawgrass' other island
We're spending the week embedded with NBC/Golf Channel at the Players. Here's Part 4 in our series.
"Don't move. It will tip over."
Brian Phraner is an NBC cameraman and the captain of the small motor boat that takes him out to the other island at TPC Sawgrass' Stadium Course. On this particular day, he's also kind enough to act as a tour guide.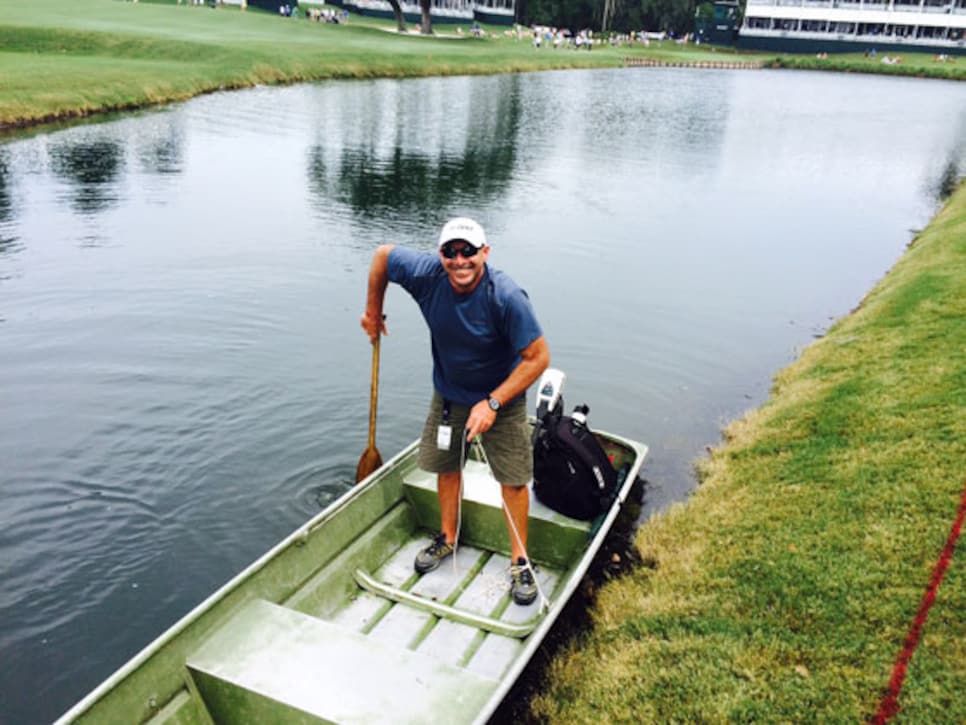 Phraner informs us the water surrounding the famed 17th hole is only about four feet deep. He also says there's a gator lives in these parts.
"I haven't seen it yet, but I know he's out here."
OK, he could have left out that last part. But we survive the trip and make it to Phraner's private work station for the week. Using the scaffolding to pull yourself up onto land isn't easy, but we manage that too.
Once we've arrived, it's obvious why Phraner spends so much time out there during the Players. This is the 20th year in a row he'll operate the solitary camera, getting some of the best shots of No. 17.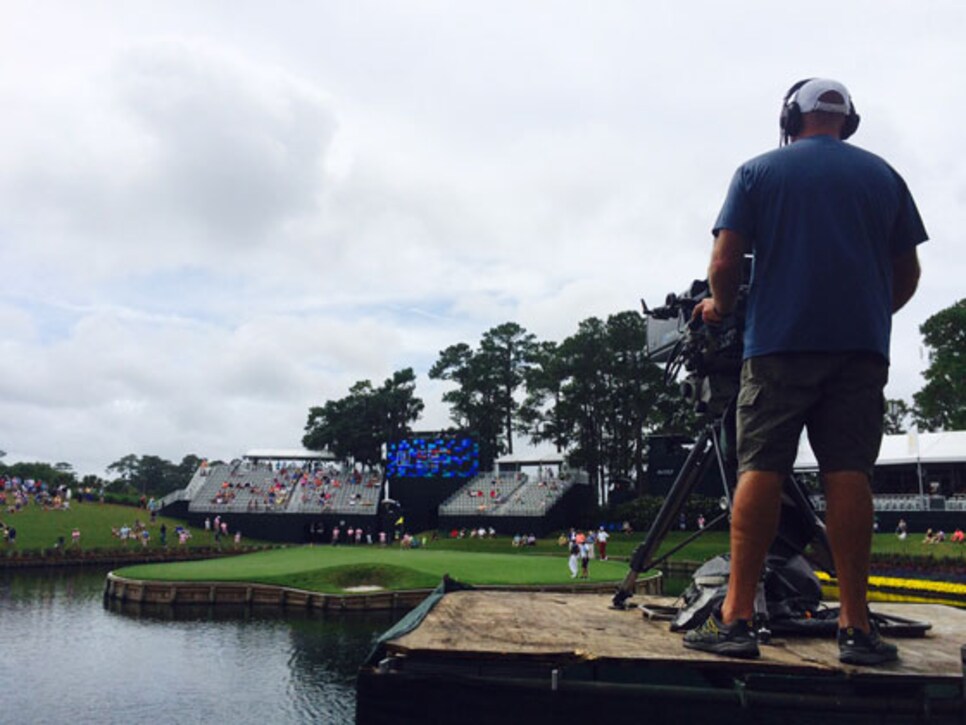 Once Phraner gets out to his scenic spot, he stays there until play wraps up for the day. It can be a bit lonely and grueling in the broiling sun, but he has a shady spot under where his camera is perched. That can come in handy during an eight-hour shift.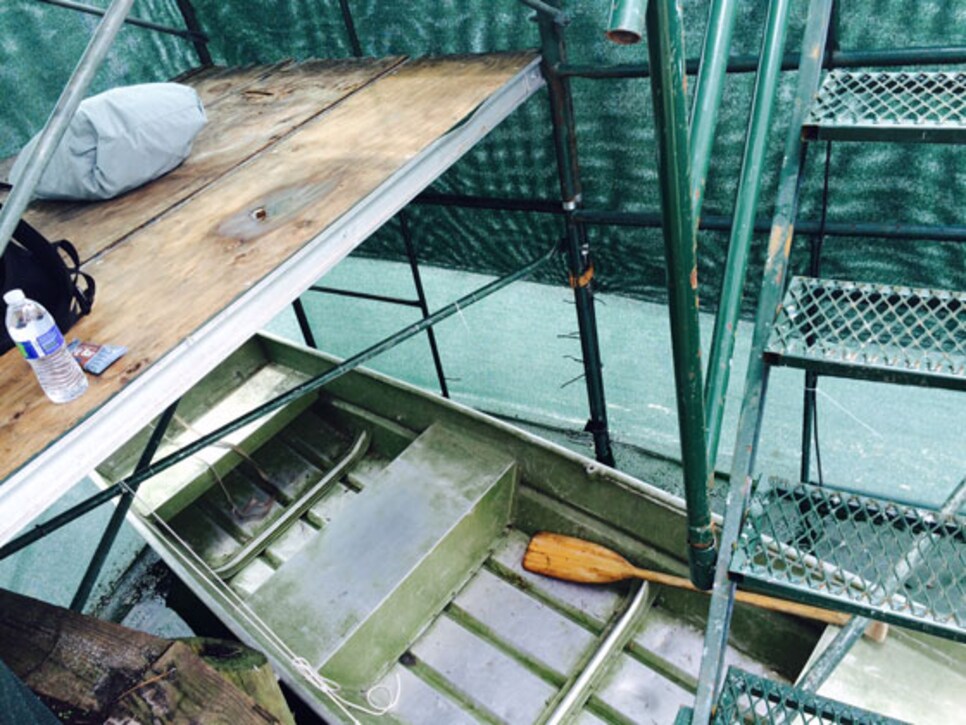 The unique vantage point of the world's most famous hole makes it all worthwhile. No man is an island, but at the Players, Brian Phraner comes pretty darn close.
"I have a 360-degree angle to work with," says Phraner, a seven-time Emmy winner who also works on NBC's Today Show and Jimmy Fallon in addition to the 25 golf events per year he does. "It's a lot of fun. It's a lot different than being in the tower and just following the ball."