The Loop
Beer, chocolate and...a Christmas tree? Andrew "Beef" Johnston takes you on a tour of his pad
Andrew "Beef" Johnston gave fans at Royal Troon a thrill last week. And this week, he gave everyone a tour of his London pad. Turns out, Beef really is just a regular guy just battling for closet space with his girlfriend. Some highlights:
-- Beef opens his fridge: "More chocolate and beer, really. That's my staple diet."
-- Beef shows off his bedroom: "This is where the magic happens," he says with a grin. "This is where I constantly get 10 hours of sleep. Every night. I love my sleep."
-- And Beef talks about the Christmas tree in the room. The actual fake Christmas tree that's been thrown behind the couch where he watches TV. This one: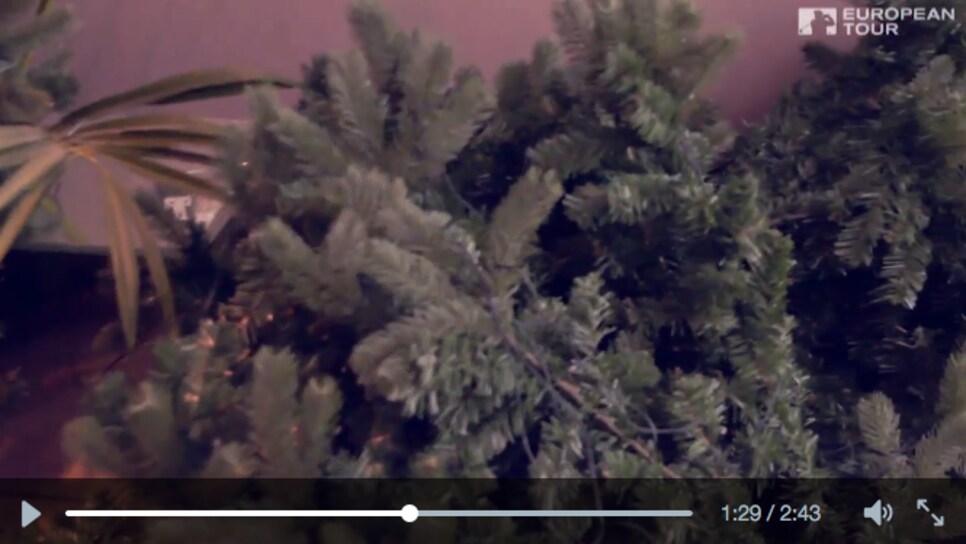 "I'm not lazy, I just don't really mind it being there."
Amazing. The tour is everything you'd expect from the jolly Englishman whose play and personality has taken the golf world by storm. Check out the full video from the European Tour: