The Loop
Beer, Bushmills, burgers, brats, bonus days
Our regular golf season is winding down. Someone in a position of authority piled up all our patio furniture on the clubhouse porch: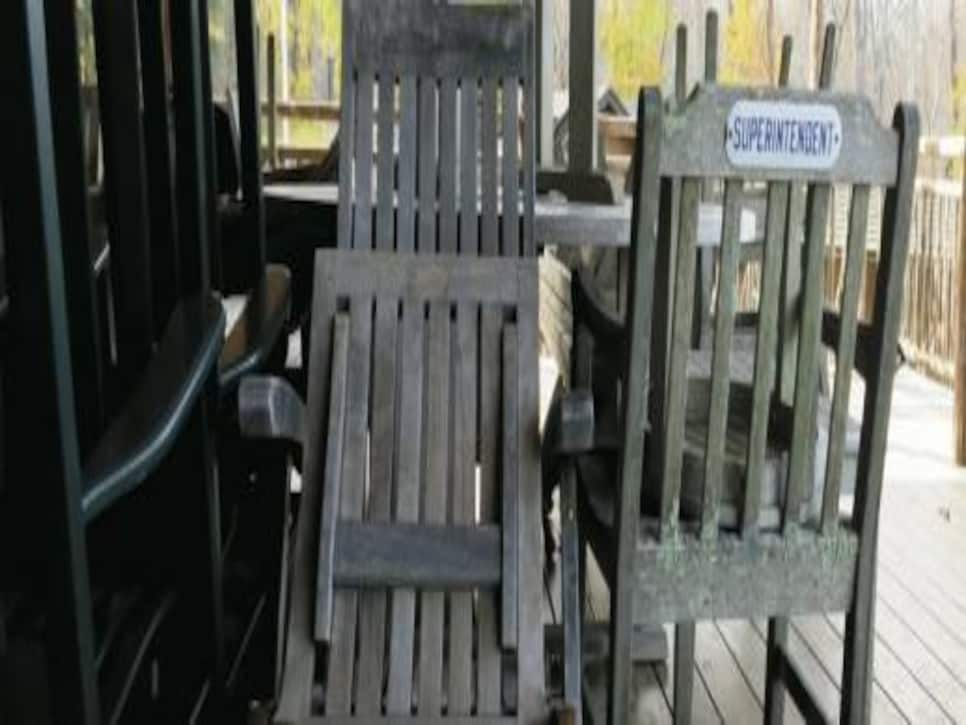 As of late last week, though, we still had beer in the kegerator, plus part of one free-standing keg, so Chic (our club chairman) and Corey (our pro) decided that the Sunday Morning Group ought to hold a free-guest day, and that everybody ought to hang around until all the beer was gone. The morning was cold and overcast, but 17 guys showed up: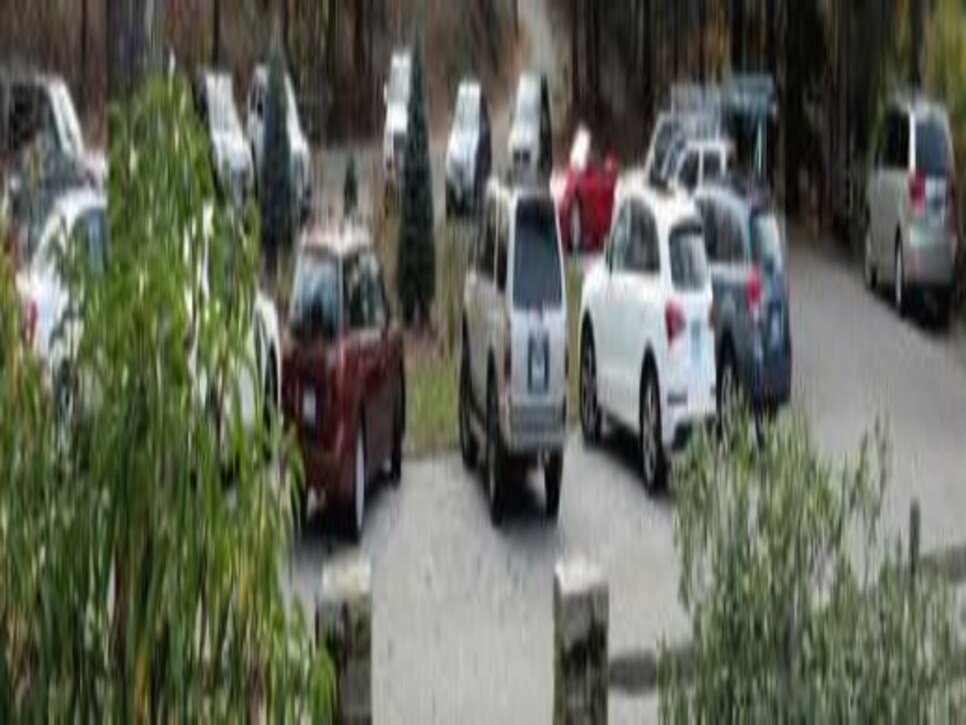 Someone remembered to bring Irish antifreeze: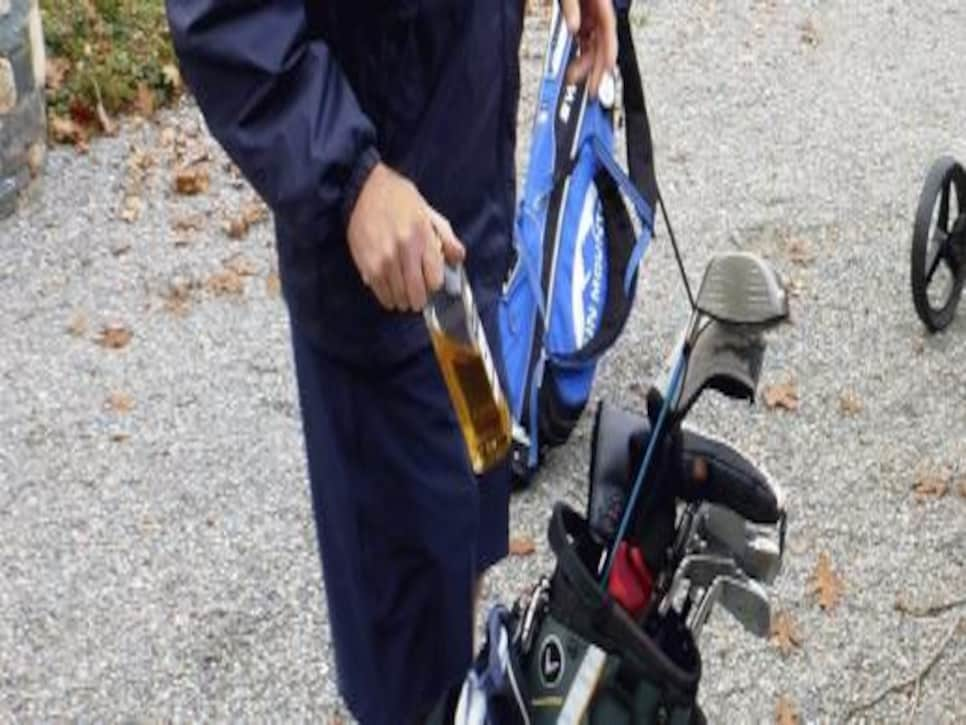 And, despite the weather, seven of us wore shorts, because after November 1 if you wear shorts you get an extra handicap stroke: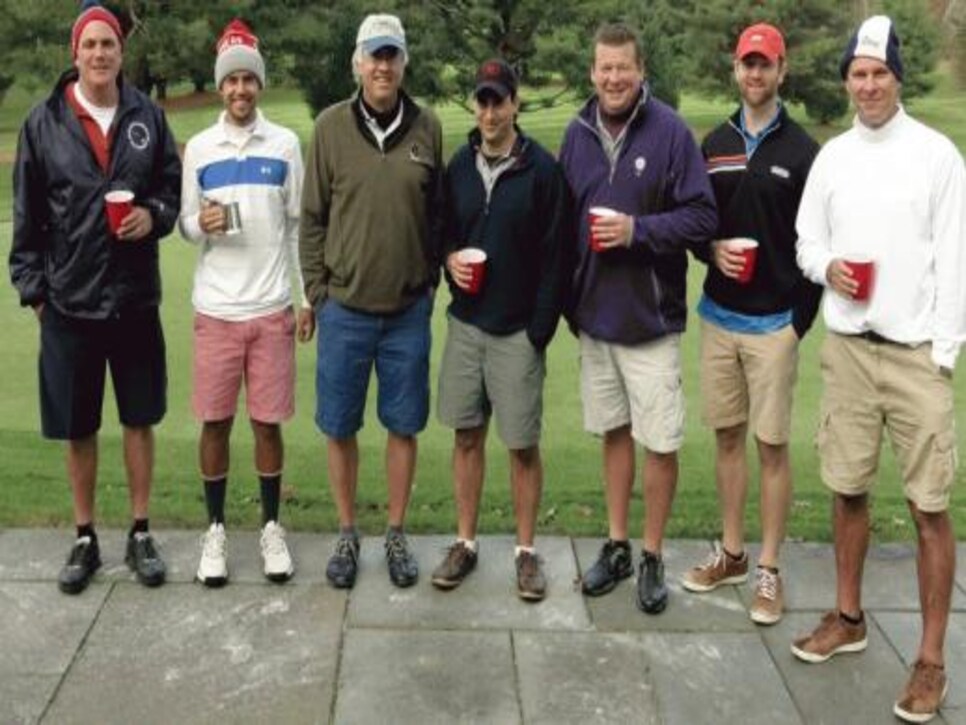 My team didn't win, but I got a skin for a net eagle on No. 2, and I almost made a hole-in-one on No. 12, a 185-yard par 3. On 12, I hit my secret weapon, Baby Driver, which has 16 degrees of loft and goes anywhere from about 180 yards to maybe 210. (The shortest hole I've ever used it on was a 134-yarder in Northern Ireland a few years ago. The wind was blowing like crazy, and I was the only one who made the green.) Here's how close I came on Sunday -- and, yes, I missed the putt: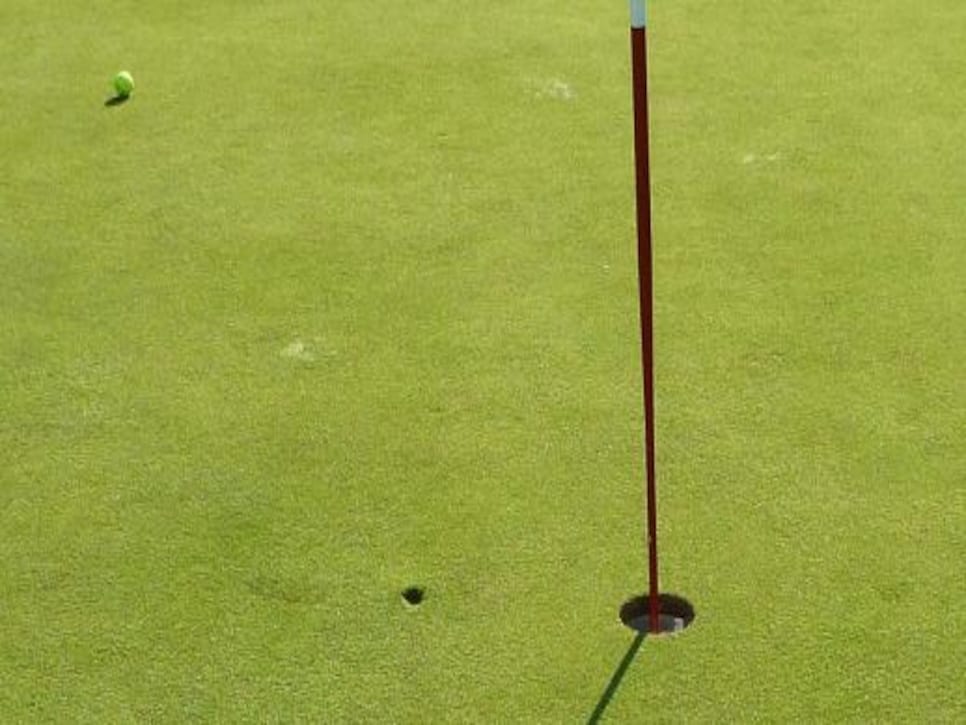 Howard brought lunch. He worried that he hadn't bought enough food for 17 guys, so after he finished playing he drove down to the grocery store and got more ground beef: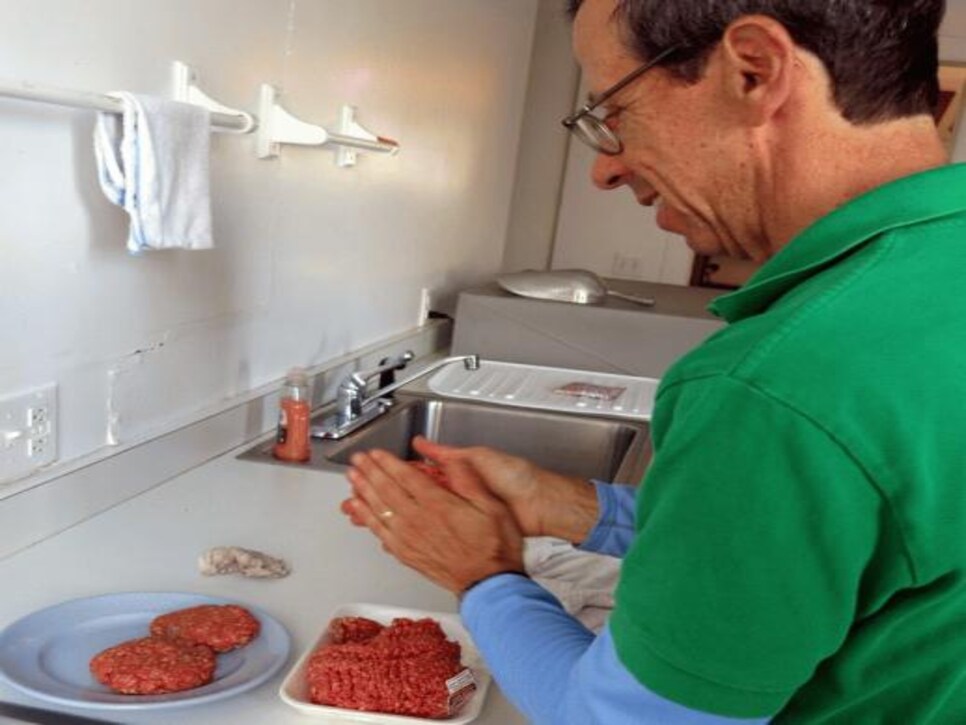 That was great, but he also got these. C'mon, Howard. No health food.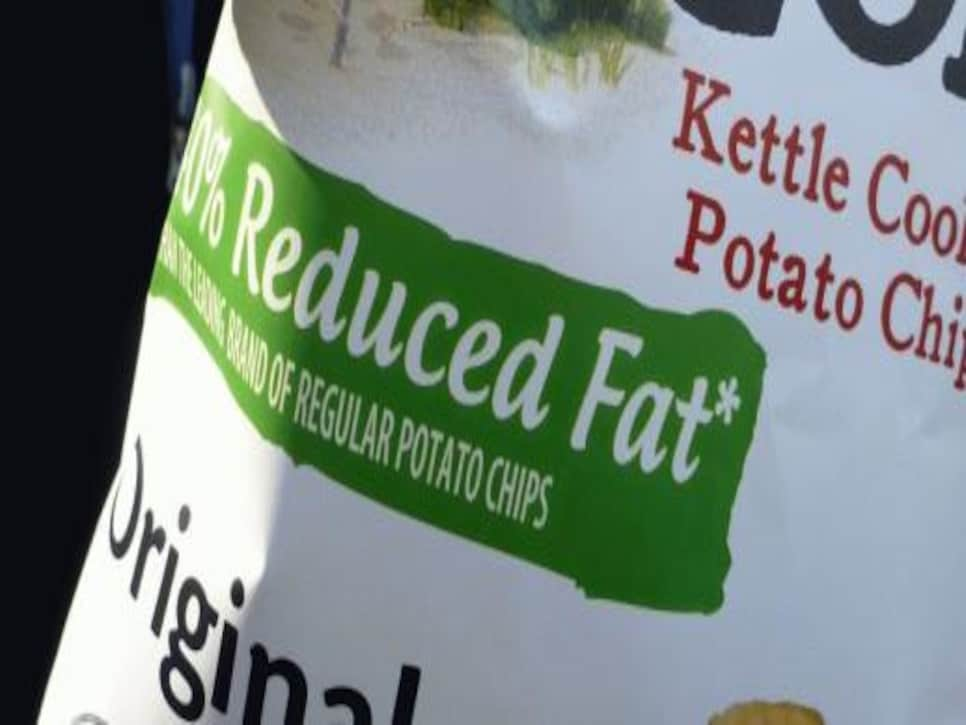 We don't really clean our grill after we use it, because by the time lunch is over nobody is in the mood for housework. We do clean it before we use it again, however, by turning on the gas all the way and letting it run for a while. Here's what we found when we lifted the lid on Sunday: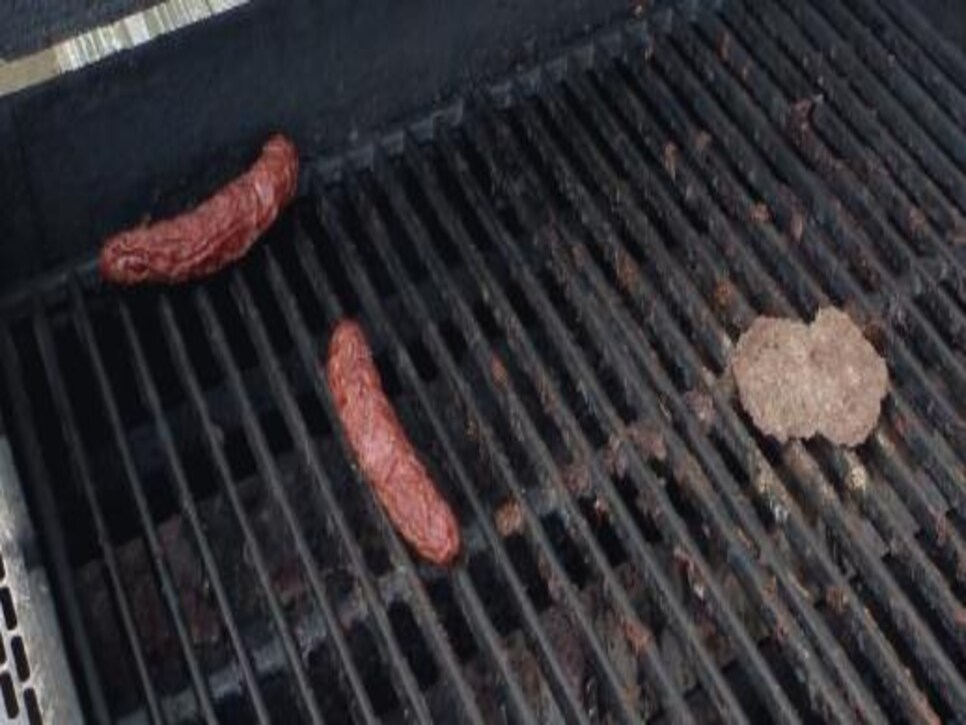 The grill cleaned itself in no time, and the flames from the burning grease looked like something from a Burger King commercial: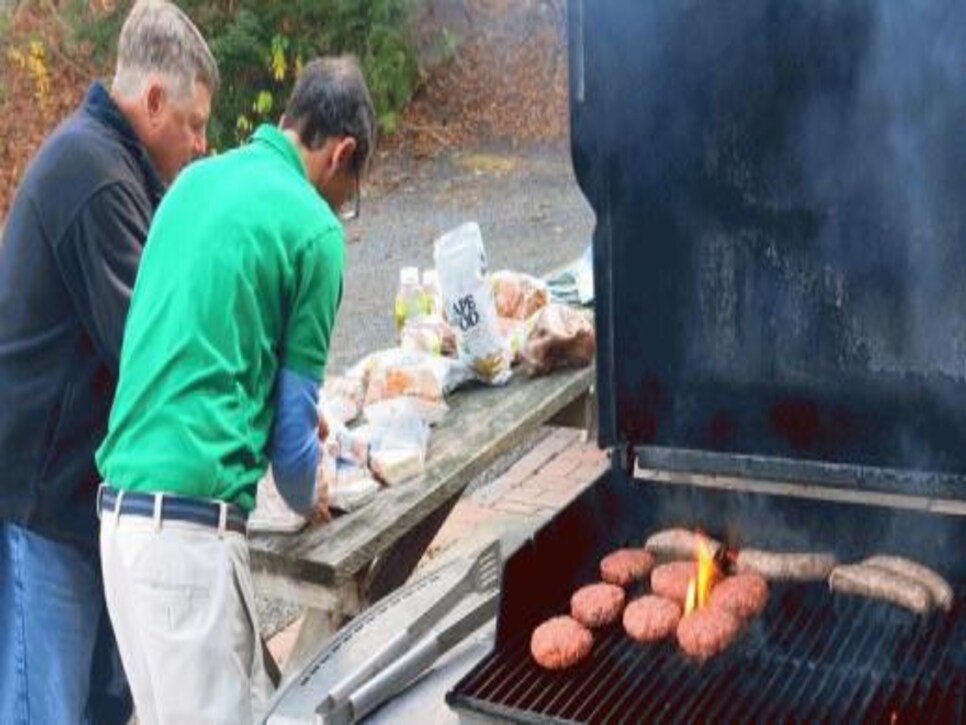 Our spatulas weren't in the drawer in the big table in the kitchen, where they always are, so we figured they must have been stolen. (Our clubhouse is never locked, even after the course has closed for the winter, and stuff is always disappearing -- including, once, a hundred cloth napkins with pictures of golf clubs and balls on them.) Then someone asked whether anyone had looked in the dishwasher -- and that's where they were. What kind of joker pulls a stunt like that?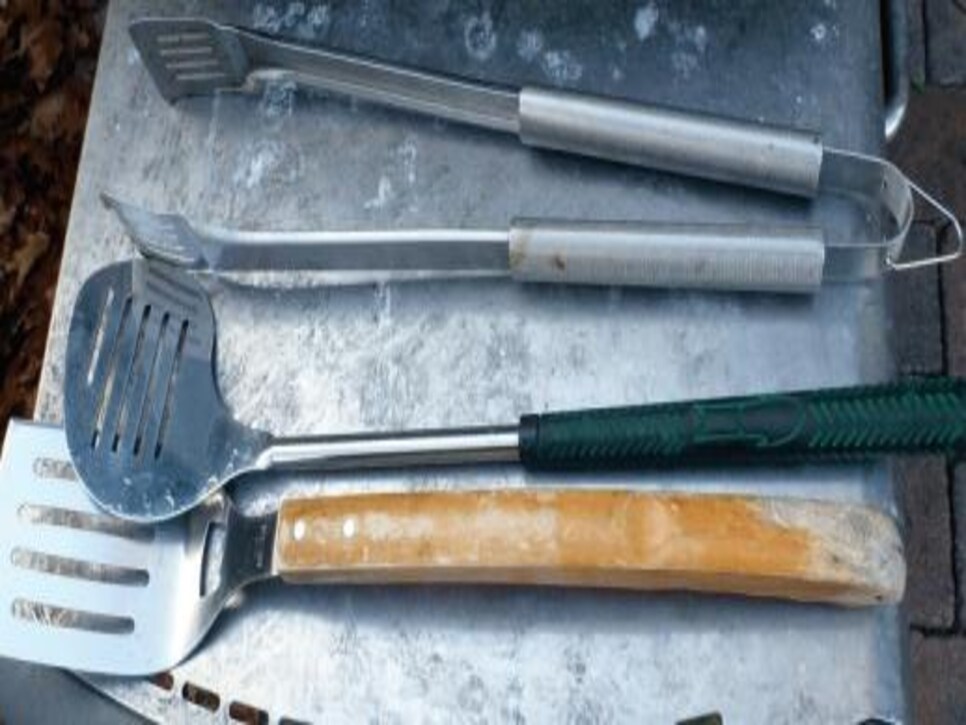 We've had a TV in our clubhouse for several years, but no one had ever used it because the only place we have cable is in the golf shop. But Corey bought 100 feet of coax at Staples or someplace, and ran it all the way over so that we could watch the Jets beat the Steelers while we worked on the beer: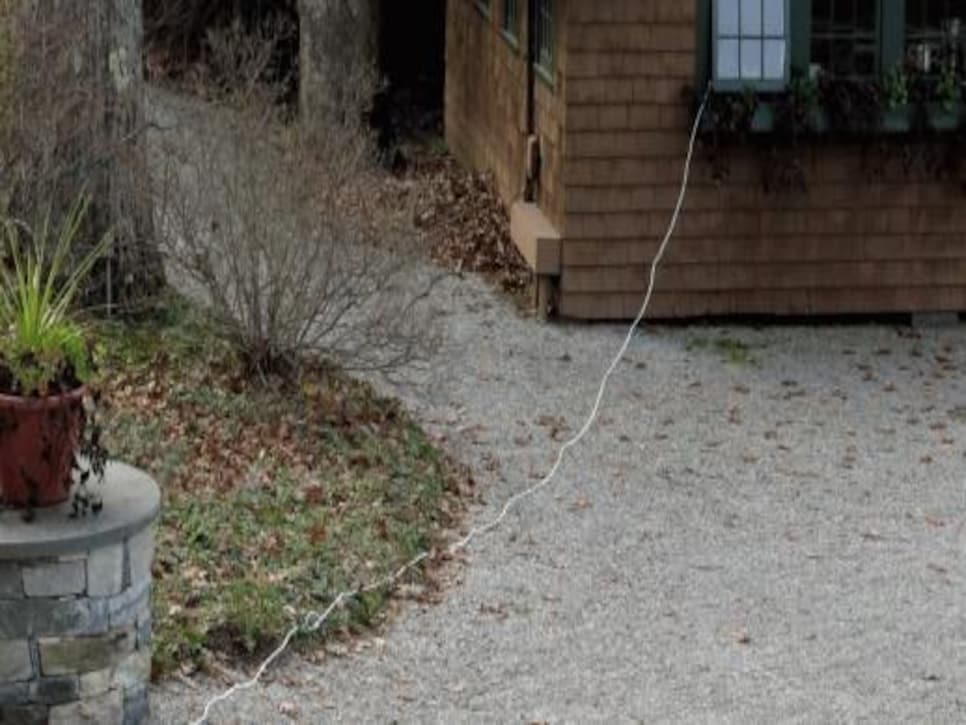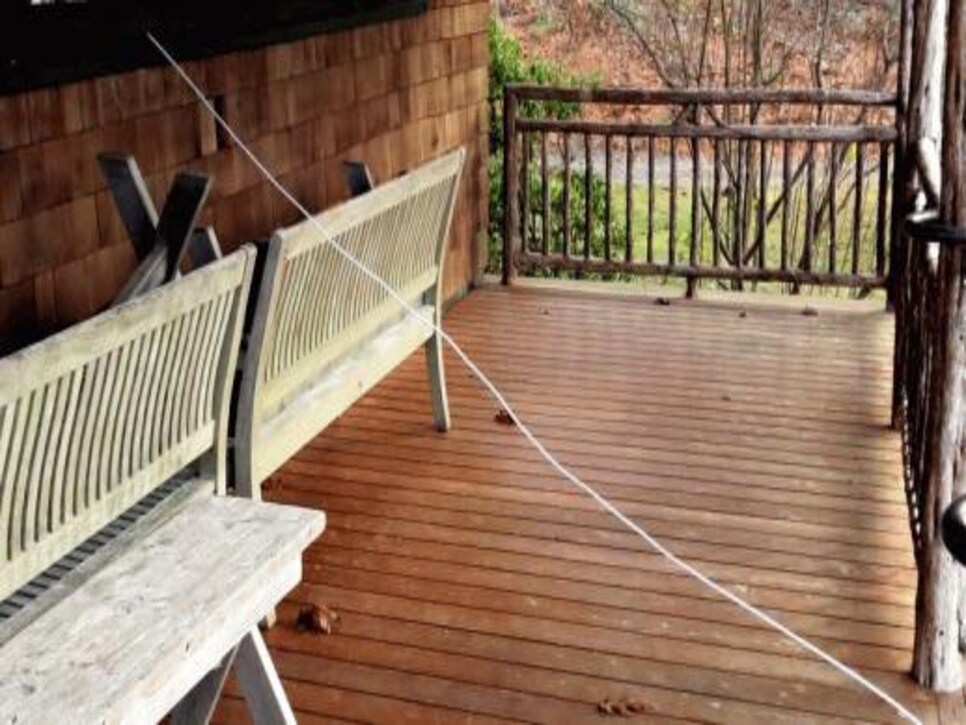 We lit a big fire in the fireplace, and the clubhouse stayed sort of warm as long as people kept the doors closed. Even so, it was probably colder inside than out, and everyone stayed bundled up.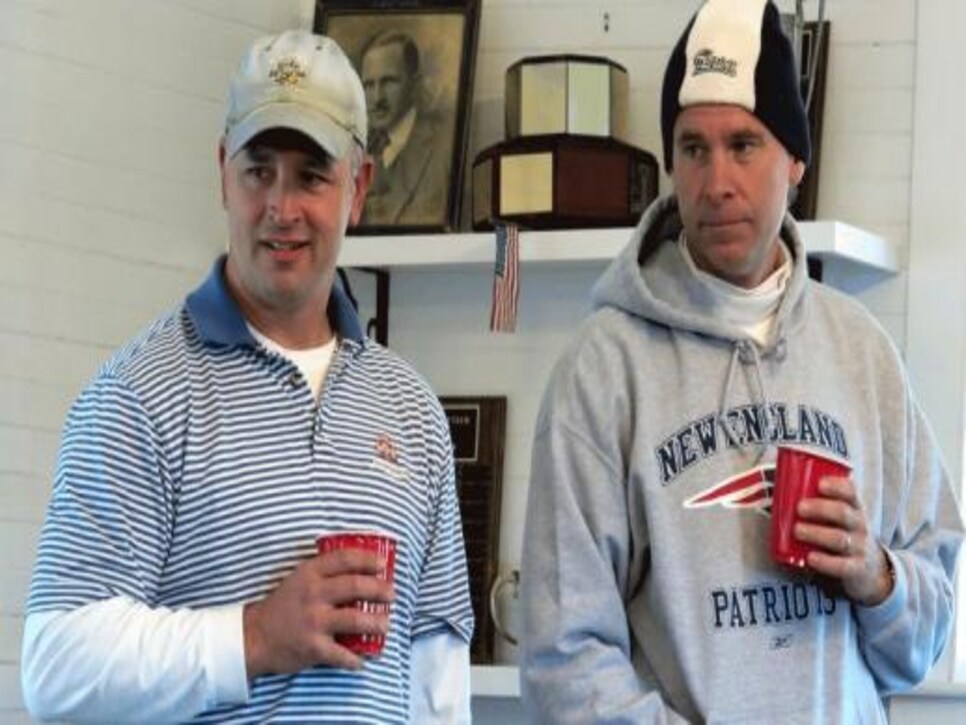 A couple of years ago, my club decided to stop giving trophies to tournament winners, because the trophies were expensive and many of the winners didn't bother to take them home. But as soon as we'd stopped giving them out people began to complain about not having them anymore, so this year they were back, but less fancy. Here's Addison drinking beer out of the mug he got for winning the club championship. (Fritz, the tournament chairman, said it looked bigger in the catalog.)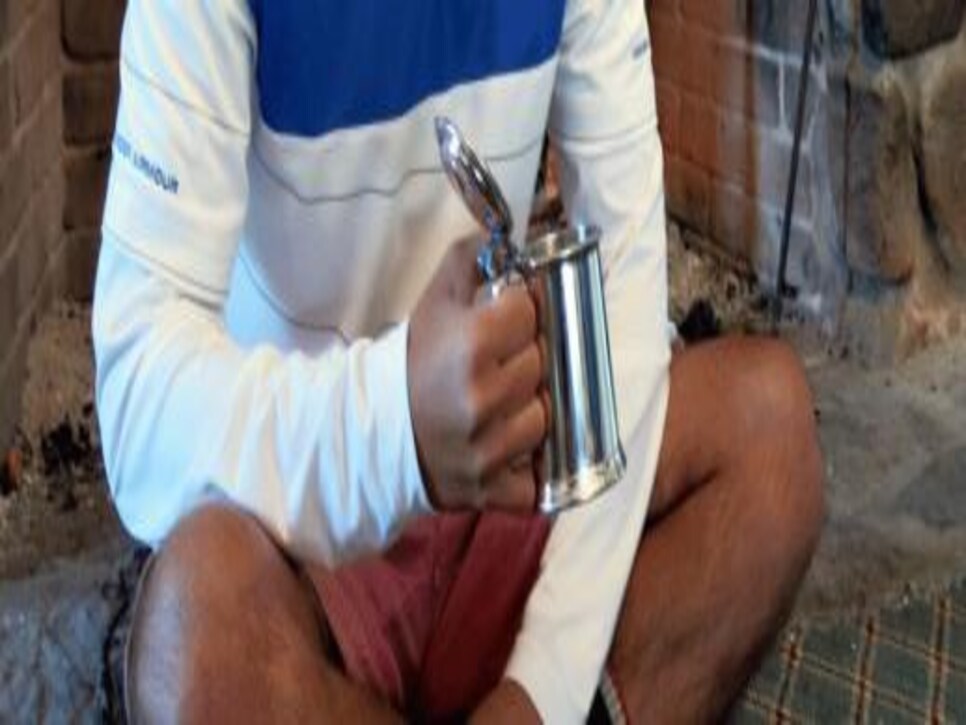 Meanwhile, some of the guys were outside having a putting contest.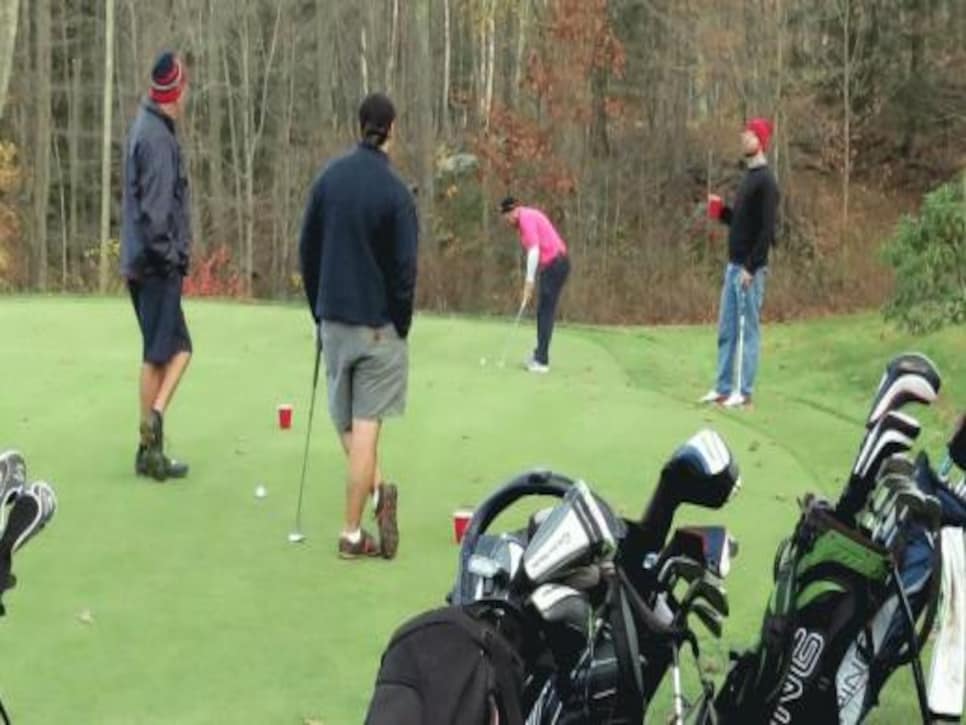 The weather is supposed to turn lousy pretty soon, but not quite yet. In fact, we probably ought buy at least one more keg.