News
Beef Johnston tosses club, lets photographer keep it at RSM Classic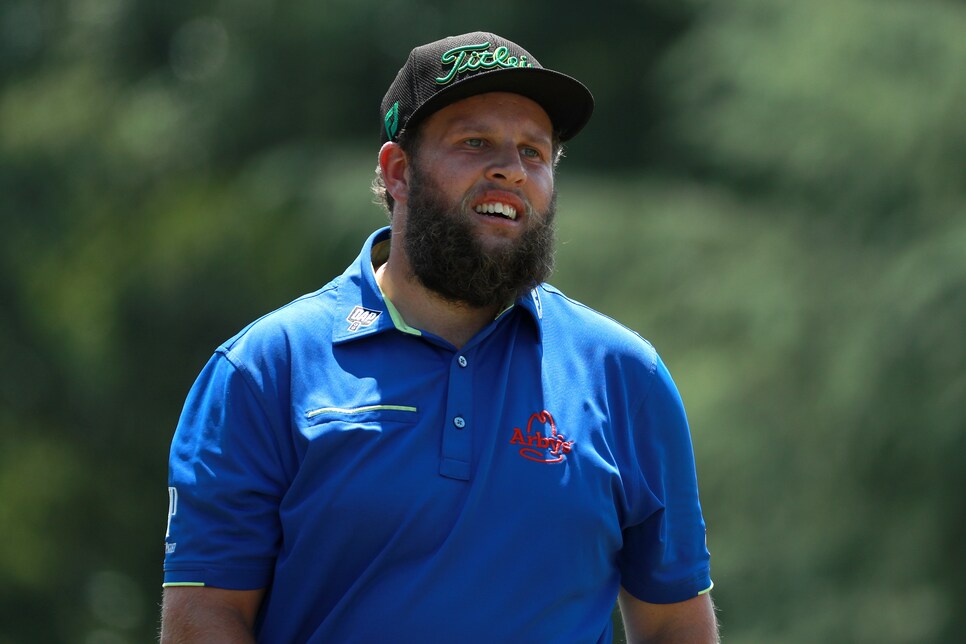 Last season wasn't kind to Andrew Johnston. After taking the sport by storm in 2016, the man they call "Beef" struggled to find his footing, earning less than $300,000 in 13 appearances and losing his tour card in the process. His foray at last weekend's RSM Classic didn't change that tune, as his 77-75 were the highest scores through two days in Saint Simons.
But, while his game has gone sour, Beef's demeanor remains as sweet as ever, evidenced in this interaction with a tour photographer.
In the middle of his Friday 75, Johnston sent a tee shot at the Seaside course into the native marsh. It was at this point the Englishman believed his 3-wood deserved a similar watery fate, sending the club flying into the moss. According to Golfweek's Jeff Babineau, eventual winner Austin Cook saw where the wood settled, and tossed a ball in its general direction. A point of reference that helped photographer Stan Badz find the 3-wood, saving it from a muddy final resting place.
Badz then went after Johnston, hoping to return the rescued club. But, Beef being Beef, decided Badz had earned its ownership.
"He (Badz) went in there and got it, and I was like, 'No, you go ahead and have that,'" Johnston told Babineau.
The best part? A hole later, Johnston realized he still had the headcover for the 3-wood, so he went back to Badz and gave him that, too.
"It was the least I could do," Johnston said.
Badz happily displayed his newfound trophy for Babineau in all its glory: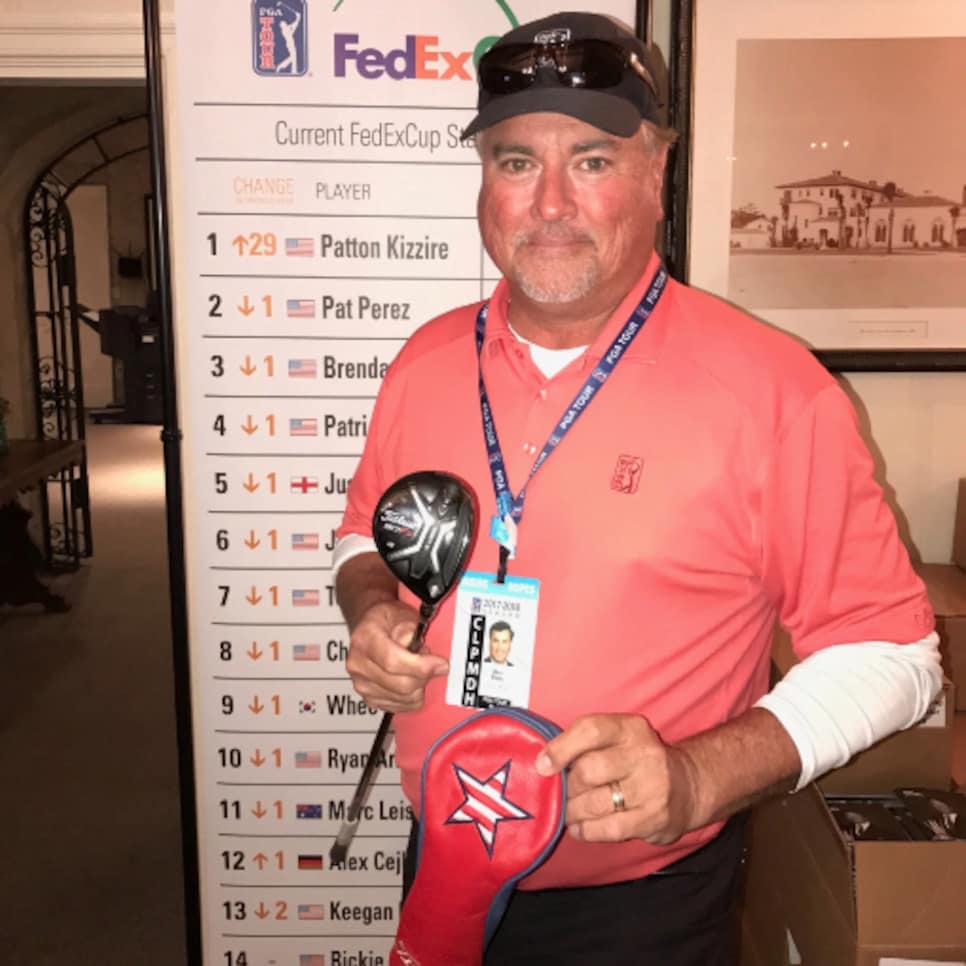 Give the man credit. Any golfer can be charitable when things are going well. To keep a magnanimous disposition when you're D.F.L. is why Beef is beloved.