The Loop
"Beef" has another Beef-themed wedge from Titleist, and of course it's awesome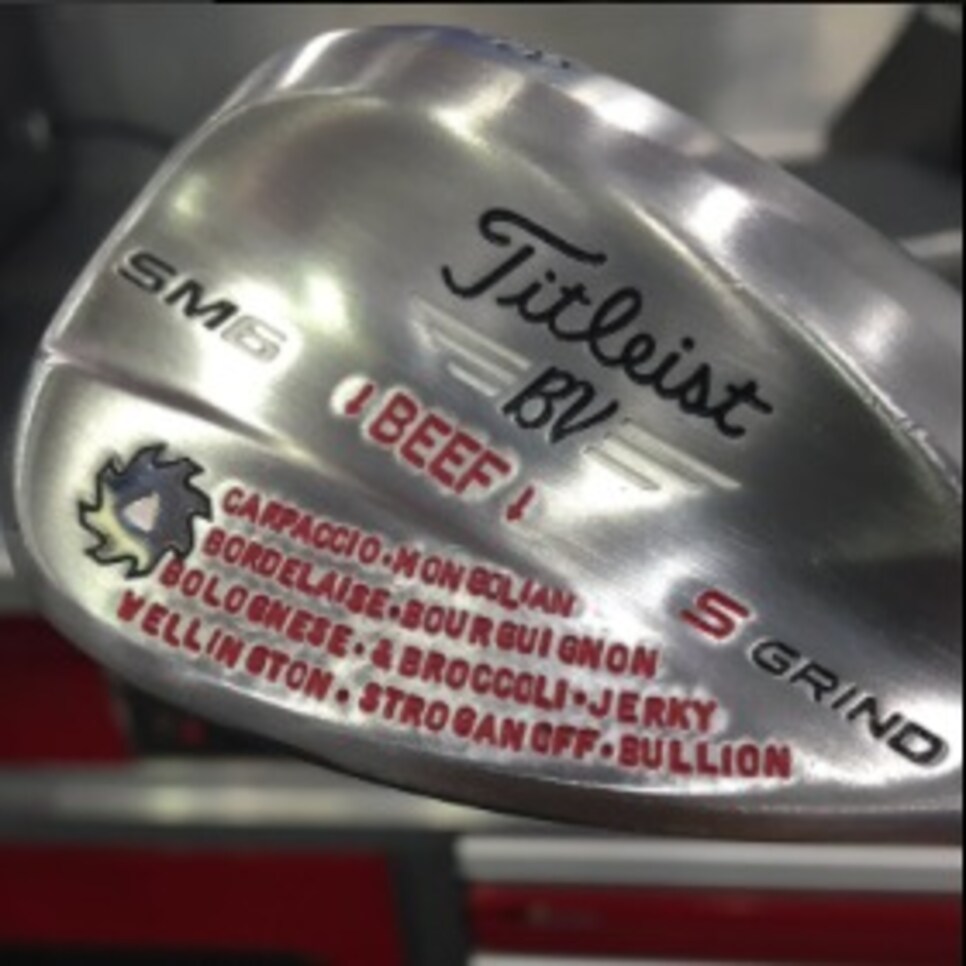 SPRINGFIELD, N.J. -- The Beef hype has arrived at the PGA Championship. Fans out here are dressing up like the cult hero from the Open Championship at Troon -- he's being stopped for autographs left and right, you can hear "BEEF!" being called from all over Baltusrol.
Even defending champ Jason Day chimed in on Beef Fever, calling him, "A top bloke." Going on to say that Beef: "Looks like a guy you want to go down to the pub and have a beer with, even if you don't drink." High praise.
Beef became a bit of a cult hero at Troon, being paired in the second-to-last group and finished eighth. His previous wedge, which had only nine types of beef on it, was one-upped for this current one with 10 types of beef on it.
We're in the double digits now, people. That's a lot of protein.