The Loop
Becoming a mini golf champion is a lot harder than you think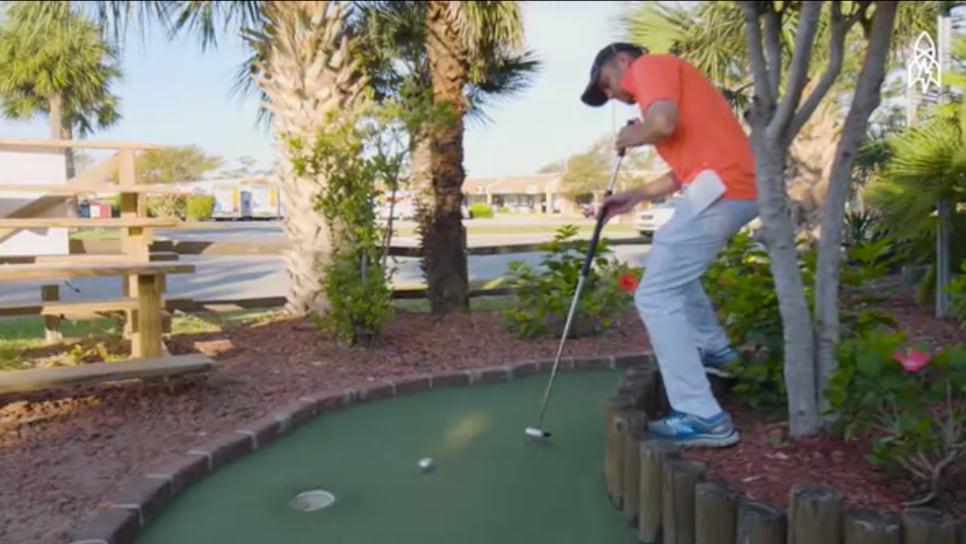 If you've ever seen a PGA Tour caddie's yardage book, you know just how detailed the best players in the world get when taking on a course. But you might be surprised to learn that the preparation by the best mini golfers is on the same level.
Check out this video with mini golf pro Matt Male, the winner of the 2015 Masters National Pro Mini Golf Championship. In it, Male shows off his own yardage book and says that he'll spend up to 10 hours per day for three days to learn every nook and cranny of a putt-putt course before a tournament.
Male's pre-tournament work certainly paid off when he won that title in Myrtle Beach and claimed his sport's coveted green jacket. Like another green jacket winner, Adam Scott, Male used a long putter to claim his major. And in case the USGA is keeping tabs, he doesn't anchor it.
The moral of the story? If you have dreams of becoming a pro mini golfer, don't give up! Just know it's a lot harder than it looks.