The Loop
Beau Hossler shows poise well beyond his 17 years
SAN FRANCISCO--The thing about teenagers is they tend to have selective memories. Chances are, then, Beau Hossler will begin today's third round of the U.S. Open recalling how at one time yesterday afternoon he held the outright lead at Olympic Club as opposed to harping on the bumpy finish that left him four off the lead by day's end.
Through 11 holes Friday, the 17-year-old from Rancho Santa Margarita, Calif., sat at two under for the championship, gaining a new legion of fans as the high school junior claimed a one-stroke lead over Jim Furyk and Tiger Woods and looked more at ease than anyone wearing braces has any right to be when playing a major championship. Still, he had most of the front nine to play, where bogeys marinate among the tall cypress trees and sloping fairways.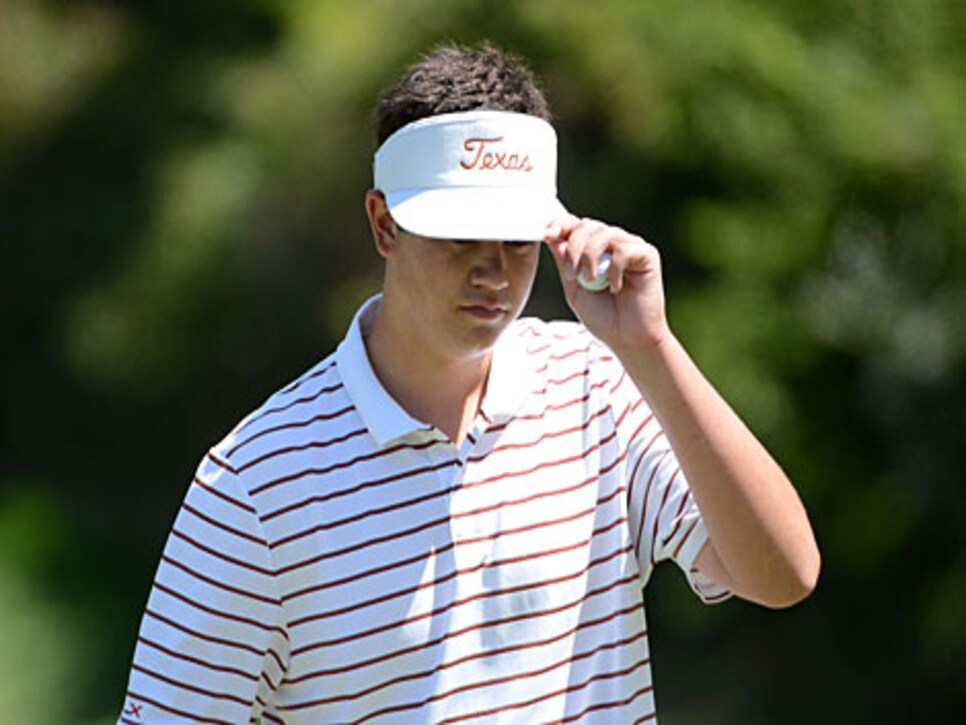 (Photo by Harry How/Getty Images)
Wayward drives on the second, fourth and fifth holes led to two bogeys and a double bogey. By the time his round concluded, Hossler had posted a three-over 73, playing the last seven holes in five over.
Hossler insists the pressure of being in the lead wasn't what led to his trouble, but rather just the difficulty of the course. "That's going to happen," he said. "You're going to have stretches, especially on those holes where you're struggling. Obviously, I think I got out of my rhythm a little bit on those tee shots, and those really killed me. But I don't think at all it was based on the stage, I think it was just based on making some bad swings and unfortunately at the wrong time."
Even as he struggled to get in the house Friday, eventually finishing T-9 through 36 holes, four back of Tiger Woods, Jim Furyk and David Toms, Hossler never showed any outward signs of losing his composure. It's a trait that has marked his game throughout his junior career. "He's always been very calm, very mature," said his mother, Amy Balsz. "That's just Beau."
No doubt part of Hossler's comfort this year stems from the fact that this isn't his first major championship appearance. In 2011 he qualified to play at Congressional CC, allowing him to get all the first-time jitters out of the way so that when he became the first high schooler to earn a spot in back-to-back Opens since Mason Rudolph in 1950-51 he would be able to concentrate on his game rather than the spectacle of the championship.
"Last year I felt a little bit uncomfortable, just couldn't really get in a rhythm because it was so different than anything I had experienced," he said. " But now I feel a little bit more familiar with it."
There's also the fact that physically Hossler is a more mature player than he was a year ago. He now stands nearly 6-feet, a few inches taller than at Congressional, and his body has filled out.
As great as his physical assets might be, it's his mental stamina that might serve he the best. With a 4.0 GPA, Hossler is a model student who is hoping to accelerate his senior year of high school so that he can graduate in December and enroll early at Texas in 2013.
Hossler's smarts allow him to make a clear assessment of what he needs to do to continue to have success this weekend at Olympic Club.
"There's some things I really got to tighten up for the next couple days because I know the course is going to get harder," he said. "I feel like I'm in a good spot for me to reach my goal of low amateur."