The Loop
Beau Hossler sends Texas to NCAA finals while swinging one handed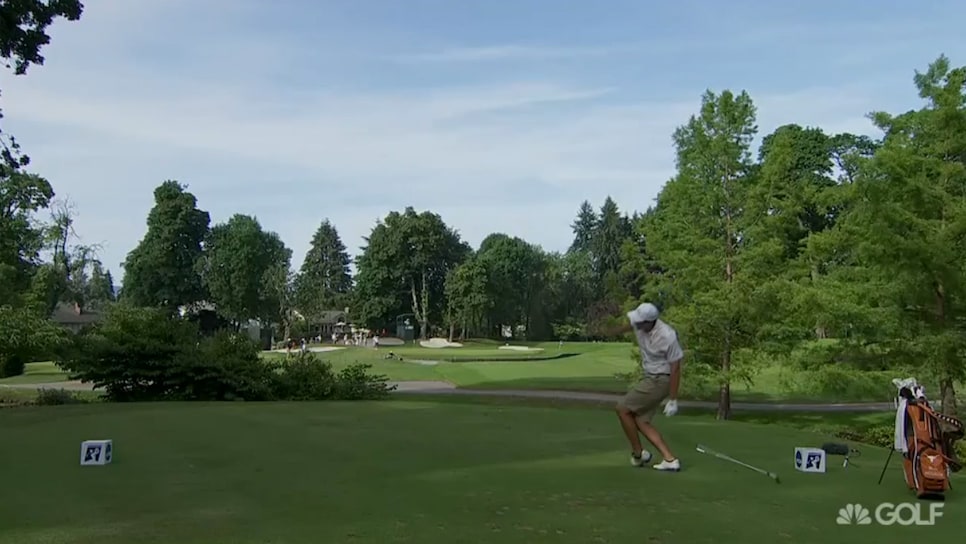 It was painful just to watch Texas junior Beau Hossler finish his NCAA semifinal match Tuesday at Eugene (Ore.) Country Club against USC's Andrew Levitt. One can only imagine how painful it was for Hossler to actually play as he tried to secure the winning point to send his team to Wednesday's NCAA finals while struggling with a left shoulder injury that appeared to get worse with each swing.
Somehow, Hossler managed to birdie the par-5 15th hole, chip-in for birdie on the par-3 16th hole and then get up-and-down for par on the par-4 17th hole from a bunker—using his putter for both shots—to beat Levitt, 2 and 1, and set up a championship-match showdown between the Longhorns and the host school, Oregon.
Whether Hossler, a first-team All-American in the running for a pair of national college player-of-the-year awards, will participate in the final, however, remains to be seen.
"I'm hoping to get back and be ready to go tomorrow," Hossler said after the round. "I cannot tell you right now [if I'll play]. I wish I knew."
Hossler did not say what the specific injury was but acknowledged that the shoulder first hurt after hitting his second shot into the green on the 15th. While on the green, Hossler and Texas coach John Fields were moving and touching the shoulder, but it did not appear as if Hossler was in pain.
That changed at the 16th, when Hossler writhed after hitting his tee shot (above).
The shot carried the water on the 191-yard hole but was short of the green. Hossler then managed to chip in from just off the green to go 2 up with two holes to play.
On the 17th tee, Hossler once again was in agony after hitting his tee shot.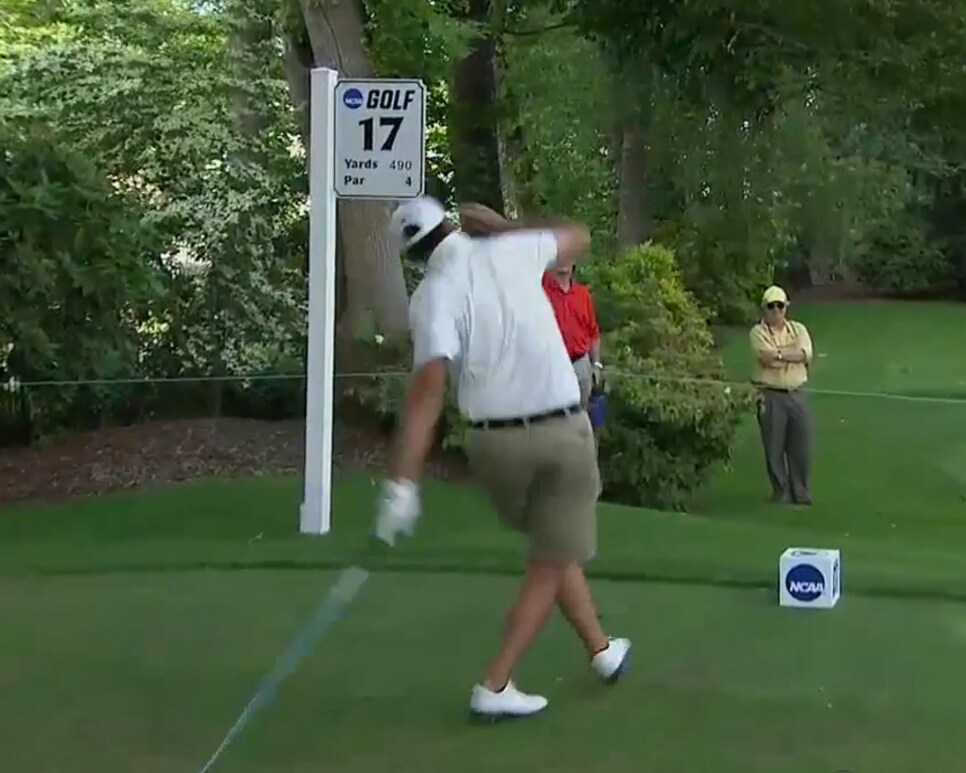 With his ball in the rough, Hossler was given a 15-minute break to receive medical attention and see if he could continue to play (the match behind him was told to play through). After the wait, Hossler played the second shot but again was in pain as the ball landed in a greenside bunker.
Knowing he couldn't take a swing with a wedge, Hossler used a putter to get his ball out of the sand and then holed a 25-foot par putt to close out the match.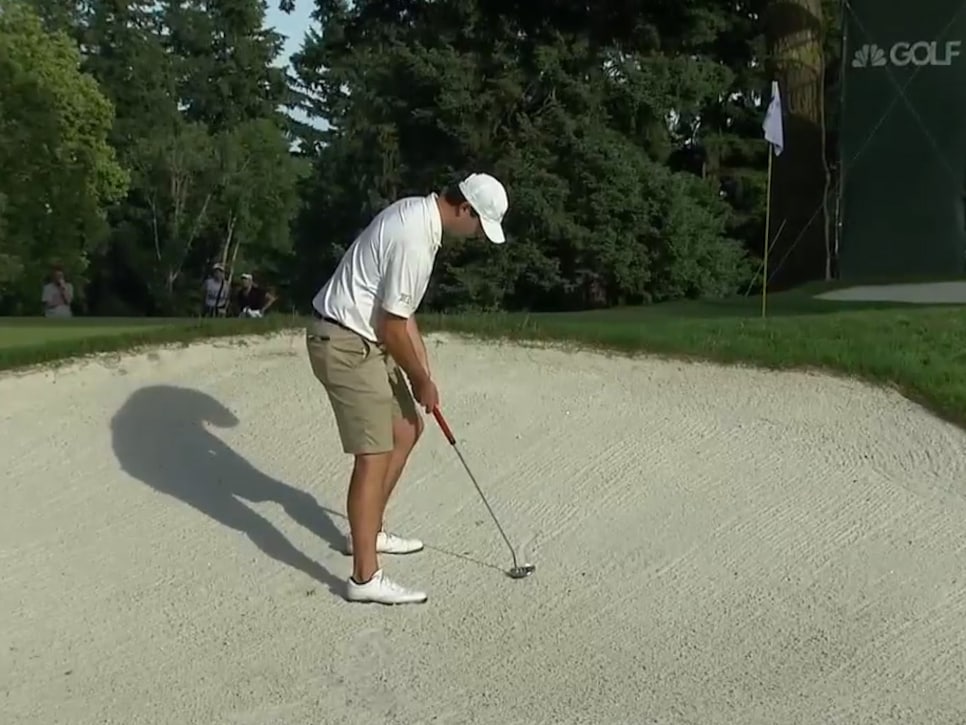 Asked if he thought about walking off the course rather than finishing the round, Hossler told Golf Channel's Steve Burkowski: "Obviously I didn't want to hurt myself, but at the same time this was the national championship. This was the goal … the first day I stepped on campus at Texas was to win a national championship with my team. Sometimes you've got to sacrifice a little to do that. Fortunately, I was able to finish strong there."
Hossler and Fields must now try to figure out a strategy for Wednesday.
Hossler is scheduled to play in the third match against Oregon's Zach Foushee at 2:30 p.m. West Coast time. Hossler hopes the late tee time will help him have enough prep time to get healthy and play.
Should Hossler not be able to compete, Oregon will earn the point for the match and need just two more points in the four remaining matches to claim the school's first national championship in golf.
"Our kids will regroup, they're tough kids," Fields said. "We'll give Oregon everything they want tomorrow if it's four guys or five guys."
NCAA CHAMPIONSHIP MATCH
TEXAS vs. OREGON
2:10 p.m. -- Gavin Hall vs. Edwin Yi
2:20 p.m. -- Scottie Scheffler vs. Aaron Wise
2:30 p.m. -- Beau Hossler vs. Zach Foushee
2:40 p.m. -- Taylor Funk vs. Sulman Raza
2:50 p.m. -- Doug Ghim vs. Thomas Lim