The Loop
Beatriz Recari's whiff with a driver is the latest example of how tough golf can be—even for tour pros
It's always shocking when a tour pro does something we see our hacker buddies do on a regular basis. If you haven't whiffed on a shot (c'mon, you can admit it), you certainly have seen it happen on the golf course.
Kudos to Recari for shaking the miss off and stepping right back up and nailing her drive. It appears she was wearing spikeless shoes, and with wet turf on the tee box, she slipped as she was swinging. We've all seen it.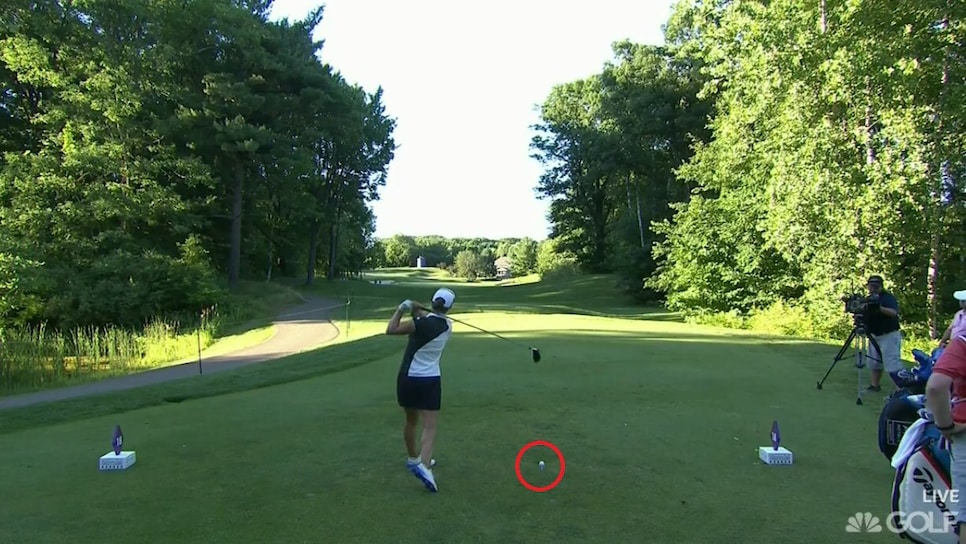 It has been a tough year for Recari as she's been battling injuries, having finished in the top 20 just twice in 2018.