Short Game
Be A Hero: Hit Clutch Flop Shots Like Jimmy Walker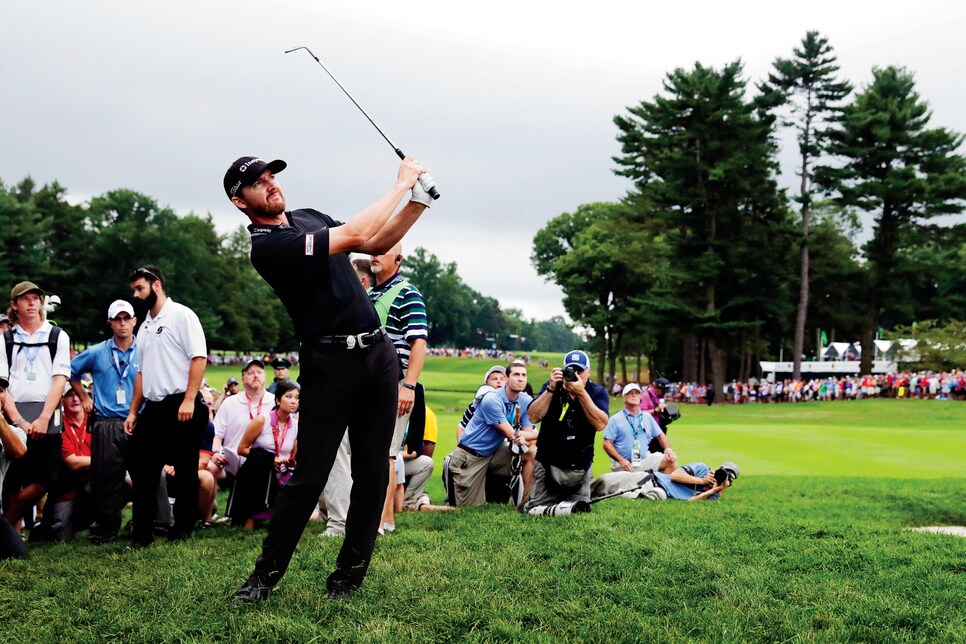 Remember that short-sided flop Jimmy Walker had to hit on 18 at the PGA Championship? If he didn't put himself in a position to two-putt, he wouldn't be a major champion right now. To hit that high-pressure shot, he used his 60-degree wedge. He told us that he uses that club for every shot around the green. Don't worry, we're not suggesting you do that. Butch Harmon says Jimmy Walker is the only guy on tour that he knows of that does it. But, what you should copy, is how Walker approaches flop shots with his 60-degree.
If you don't carry a 60, just use the highest lofted wedge in your bag.
"My keys are to stand square, lay the face open, then think hands and speed as I slide the bounce of the wedge under the ball, using a wristy action to let the clubhead pass my hands," sasy Walker.
He says it pretty casually, but make no mistake: hitting this shot is going to take practice. Focusing on hand speed probably isn't something that you think about in your normal shots, so work on it at the practice green before you take it to the course. Be confident in this process of hitting the flop, and you'll be converting it under pressure sooner than you think.