News
Bay Hill: Kevin Kisner, Charley Hoffman tied for lead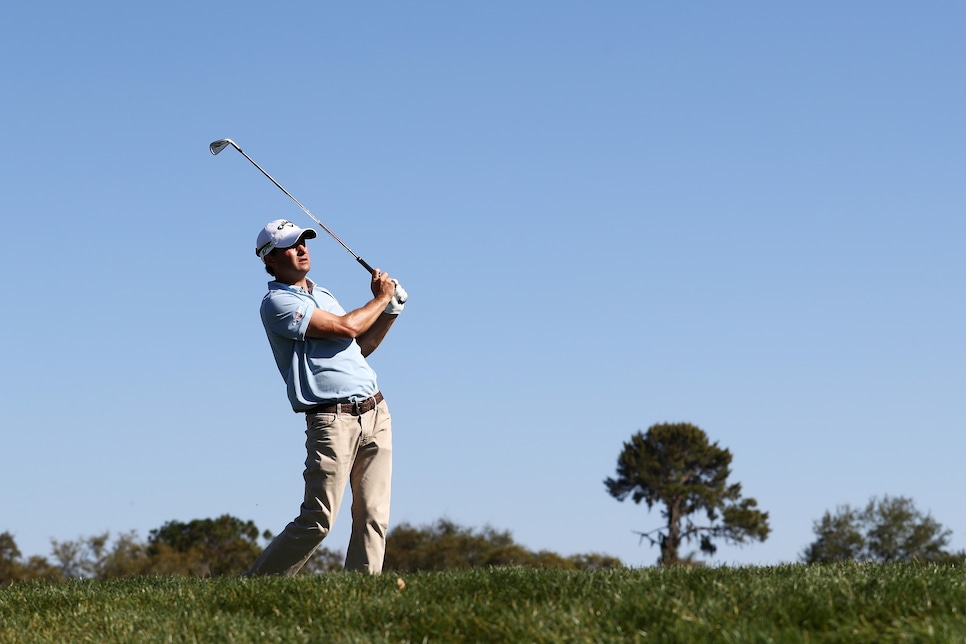 Kevin Kisner overcame a three-stroke deficit at the start of the day by shooting a four-under par 68 to take a share of the 54-hole lead with Charley Hoffman in the Arnold Palmer Invitational at Bay Hill Club in Orlando, Fla., on Saturday.
Kisner, who won the RSM Classic in November, 2015, actually led by four at one point, but he bogeyed 18, while Hoffman closed with three straight birdies, the last by holing a 71-foot putt from just off the green at the 18th hole. Hoffman finished with a one-under 71.
"I've learned that these guys don't back up," Kisner said. "So you've still got to make birdies and attack. There's no protecting leads out here. I'm going to play my own game [on Sunday] and try to make as many birdies as I can and look up on the back nine and see where I stand."
Two Englishman, Matthew Fitzpatrick and Tyrrell Hatton, and Australian Marc Leishman are tied for third two strokes behind.
Rory McIlroy, meanwhile, shot a seven-under 65 to climb into the top 10 on the leader board. McIlroy is at six-under par 210, five shots off the lead. Rickie Fowler also had a 65 and is six behind.