News
With the Masters in the back of his mind, a fresh Kevin Kisner eyes victory at Bay Hill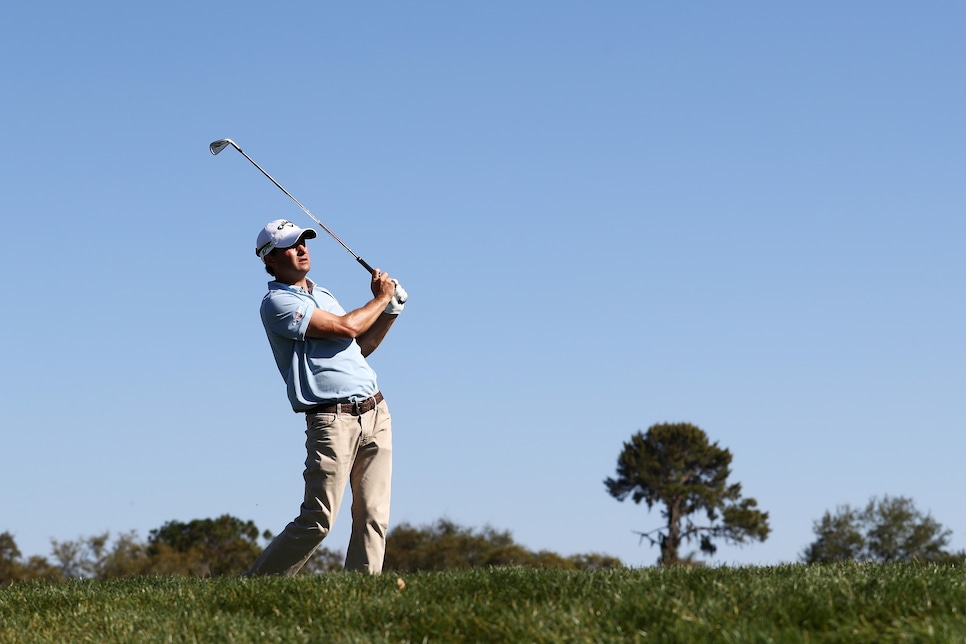 ORLANDO -- Last year, Kevin Kisner played through a back injury and found himself worn out by season's end.
It showed in the results. After January, Kisner, winner of one PGA Tour event, had just a handful of finishes in the top 25 and never found himself in contention.
Frustrated by "average" golf, a new year brought new focus. Through his first five starts of 2017, Kisner has finished in the top 11 three times.
Through three rounds of the Arnold Palmer Invitational, he has a share of the lead at 11 under with Charley Hoffman.
Tyrrell Hatton, Marc Leishman and Matthew Fitzapatrick are tied for third, three back.
"Our goal was to start peaking about this time for Augusta," Kisner said Saturday after a 68. "In the end of last year I was just worn out, played too much, too much grind, two Tour Championships in a row, a ton of golf. I needed a break.
"And then we reset our game plan. I told my caddie at Honda, I said, in about a month I think I'm going to be able to do this on the golf course, and I hit some shots working on the things I've been working on today and that was cool to see under the gun."
One of those shots was a cut, something that Kisner isn't known for. It came in handy for the 33-year-old on the firm greens at Bay Hill.
Saturday it helped lead to a six birdies and just two bogeys, putting him in position for his first victory since the end of 2015, when he finally won after four runner-up finishes earlier in the year.
Hoffman, meanwhile, didn't even plan to play at Bay Hill this week.
But a missed cut last week knocked him out of the field for next week's WGC-Dell Match Play.
Through the first two days, he made the most of the opportunity, taking the 36-hole lead. Then he bogeyed his first two holes on Saturday.
It looked like the 40-year-old would continue to fade when he made two more bogeys on 14 and 15. But he bounced back with two straight birdies before adding another on 18, where he pulled his tee shot into the thick rough, came up just short of the green with a 7-iron, and knocked in a 71-foot putt from the fringe to shoot 71.
"I'm going to feed off those last three holes going into [Sunday] and sort of go from there," Hoffman said.
Rory McIlroy is hoping to do the same.
Earlier in the day he made five birdies over his final nine holes, including on each of his last two, to shoot 65. He's five strokes back.
"I was expecting to start a little bit faster and I didn't," said McIlroy, who tied for seventh two weeks ago at the WGC-Mexico Championship in what was his first start since mid-January after suffering a rib injury. "To see the improvement [Friday] and then, obviously, see the improvements today is really encouraging. So, if anything, even though I'm not as close to the lead standing here today after the third round as I was in Mexico, I probably feel a little bit happier about everything."