The Loop
Baseball continues to keep head up its behind, prohibits Yankees from selling beer with players' faces in foam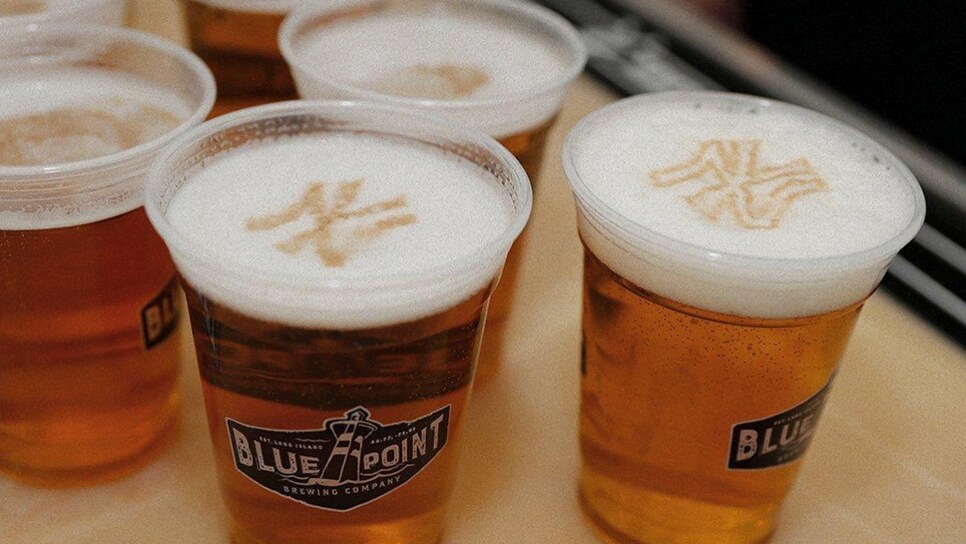 The bylaws of Major League Baseball are not as outdated and Draconian as the National Football League, but they're pretty damn close. The sport's antitrust exemption is a disaster of legislation, the rights of minor leaguers spits in the face of our country's labor laws...hell, some teams still don't allow their players to grow facial hair. Even the way you consume alcohol at the stadium—and Lord knows you need booze to get through a four-hour, five-hit ballgame—is a masterclass in stupidity.
Case in point: the New York Yankees partnered with Blue Point Brewery for a "NY Pinstripe Pilsner," which is a beer injected with the faces of Bronx Bombers into the foam. Pretty cool, right?
Not in the eyes of the commissioner's office, which issued a cease-and-desist letter to the Yankees. According to Newsday:
"Major League Baseball, which does not permit active players to be involved in the advertising or promotion of alcohol-related products, caught wind of the idea and quickly issued what amounted to a cease-and-desist order. "We were unaware," of the images, a spokesman for MLB said Tuesday. "We spoke to the club, the club wasn't aware, either. To the best of our knowledge, they have told them it's not authorized, to cease doing it."
A Yankees spokesman told Newsday the club was merely testing the machine out at a Monday hospitality event, and has no plans to incorporate the decorative elements this season.
Forget diversifying the game, speeding up the pace or updating its (still) archaic drug policies. No no no, such matters take a back seat to this grave matter. God only knows the wrath that would be unleashed when a child sees a distorted image of Aaron Judge in his dad's beer. Hard to believe America's Pastime is struggling to connect with today's youth.