Equipment
Barney Adams is back with a unique putter shaft you have to see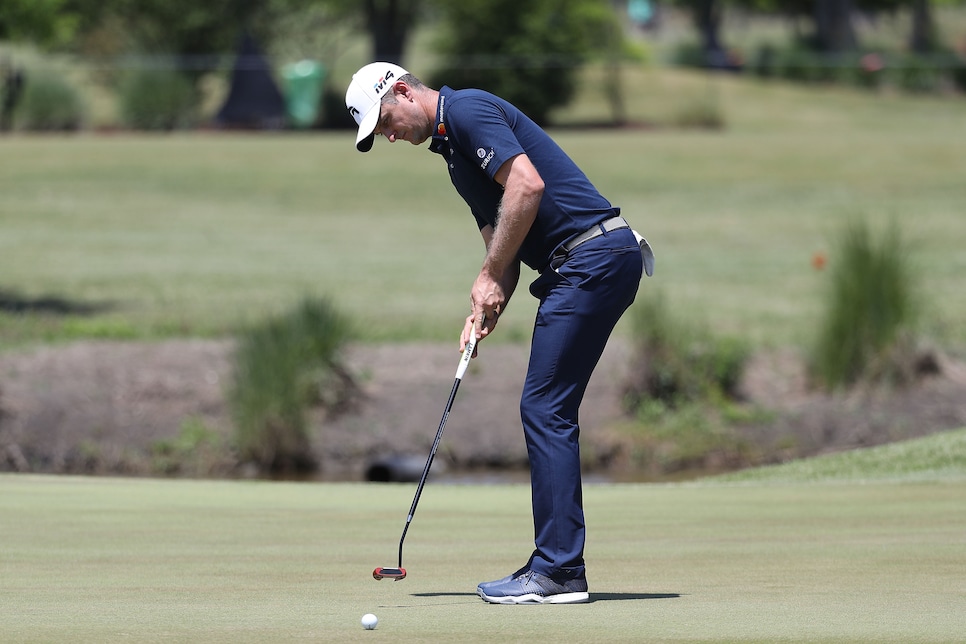 "A good shaft is a pearl beyond price," wrote Harold Hilton in the book "Modern Golf." Hilton knew his stuff, having won four British Amateurs along with a pair of British Opens and a U.S. Amateur.
Hilton was speaking about all clubs, but the fact is far too few everyday players pay attention to the shaft in their putter, opting to use whatever comes with the club. Barney Adams (who also founded Adams Golf), however, knew that the shaft of a putter can play a significant role in how well a player performs on the greens and is now founder of a company called Breakthrough Golf Technology that has produced a putter shaft Adams says is, "a step forward in golf equipment technology."
The Stability Shaft uses a multi-material approach along with different geometries. The result is a shaft that looks significantly different (considerably narrower at the bottom) and is designed to deliver the face more squarely, while producing a lower launch for a more predictable roll, thus resulting in better distance control.
The Stability Shaft ($199) uses eight layers of high-modulus carbon fiber that is layered, wrapped and widened, with a no-taper design. A lightweight 22-gram aluminum insert is then used to reinforce rigidity, for more stability, as does an aluminum connector. The stainless-steel tips are coated with a smoke PVD finish to add protection from corrosion and rusting. The shaft was put in play last week at the Zurich Classic by Justin Rose and the company hopes to convince more tour players to give it a try.
If this sounds like a bit of a science experiment, well, it is.
Robert Stephens, one of BGT's engineers, said the company analyzed and tested all different putter styles from all different manufacturers. "We saw the same thing coming up over and over again: the same inconsistencies in face angle delivery," he said. "All of them were vastly improved with the Stability Shaft."
Adds Blair Philip, BGT's VP of R&D and formerly with putter maker Yes!, "People have worked on driver shafts for decades using the highest quality materials. We've just taken that same philosophy and used it in an area where there's a need. I couldn't figure out for the life of me why the industry hadn't focused on putter shafts, why focus completely on drivers and irons when putting is 46 percent of the game? Face angle at impact is the No. 1 fundamental to accuracy. We've also seen an improvement in the efficiency of the strike."
If true, sounds like a pearl beyond price, indeed.