The Loop
Barnes makes another run on major stage
AUGUSTA, Ga. -- Rickie Barnes was 22 when he first showed up at Augusta National GC, a college senior with a big, powerful swing, a throng of smitten coeds in his gallery, and a seemingly limitless future as a professional golfer in front of him.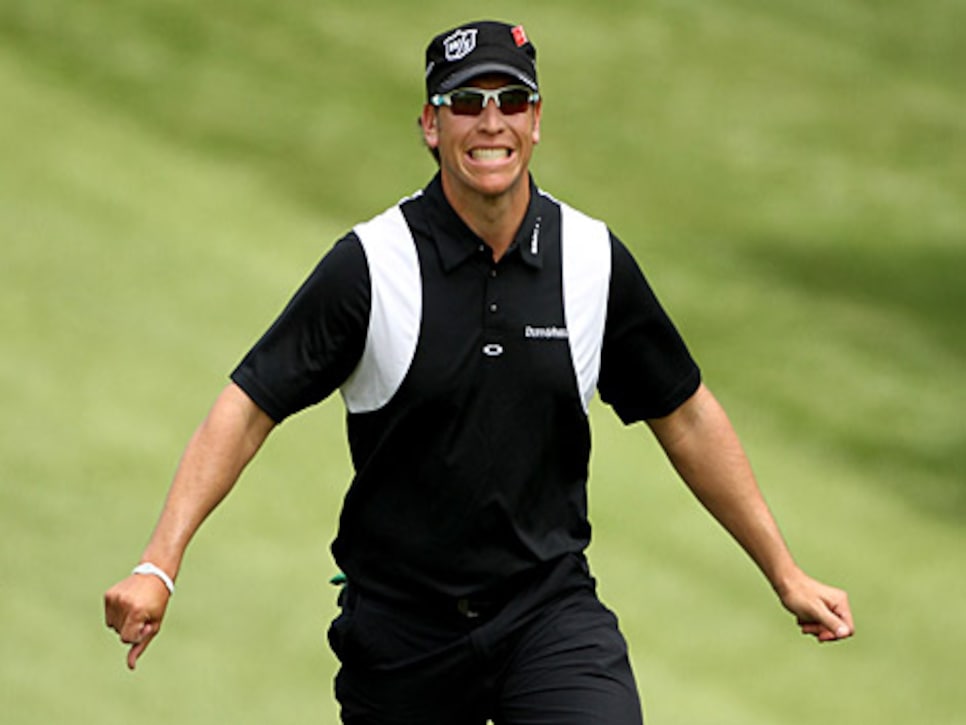 Ricky Barnes' first appearance at Augusta was as the reigning U.S. Amateur champion in 2003. Photo by Getty Images
Reality wasn't as simple. Barnes didn't earn a spot on the PGA Tour until 2009, and now at 30, he's got a cranky back, a child on the way, and is still in search of his first professional win. Yet even then, it's not a complete surprise to see Barnes in contention at the Masters, where he sits at five-under par through 36 holes. Not when considering the original splash Barnes made here as an amateur; and especially not when considering his appearances in recent years on major championship leader boards.
It began with 2009, when Barnes was playing a limited schedule on the PGA Tour, and yet still had a chance to win the U.S. Open at Bethpage Black on the final day, eventually finishing in second. That showing him earned a return trip to Masters last year, and when he tied for 10th in his return, he earned another invitation for this week.
"I definitely hope it's not that I get more focus for majors. I don't think it's that," Barnes said. "I hope to make myself get into contention each and every week. But I think it's just because pars don't kill you, whereas some other tournaments, you're going to get lapped."
Barnes' 71 Friday wasn't as dramatic as his opening 68, but it still illustrated his growing comfort with Augusta National. It took seven years for him to make a return trip to the Masters after earning low amateur honors in 2003, but now in making back-to-back trips, he's been able to tuck away some knowledge.
"I definitely do feel comfortable out here," he said. "I think a lot of the fans and fairways kind of suit my eye and get me pretty concentrated on the targets...I was fortunate to do it last year, and hopefully we'll keep on doing it."