The Loop
Barack Obama and Derek Jeter really seemed to enjoy their round of golf together
Michael Jordan recently said President Barack Obama wouldn't be in his dream golf foursome. Another one of sport's biggest names, though, really seemed to enjoy his time on the course with the most powerful man in the world.
On Saturday, Derek Jeter, fresh off wrapping up a 20-year legendary career as a New York Yankee, teed it up with Obama at Las Vegas' exclusive Shadow Creek Golf Course. The two -- along with Democratic Party donor Stephen Cloobeck and Las Vegas Sun newspaper owner Brian Greenspun -- reportedly played in about five hours.
Jordan, who called Obama a "hack" golfer had been worried about pace of play with the President. But despite the lengthy round, Jeter and Obama played an additional nine holes. We wonder if Jeter was using the clubs he received from the Houston Astros as one of his many retirement gifts: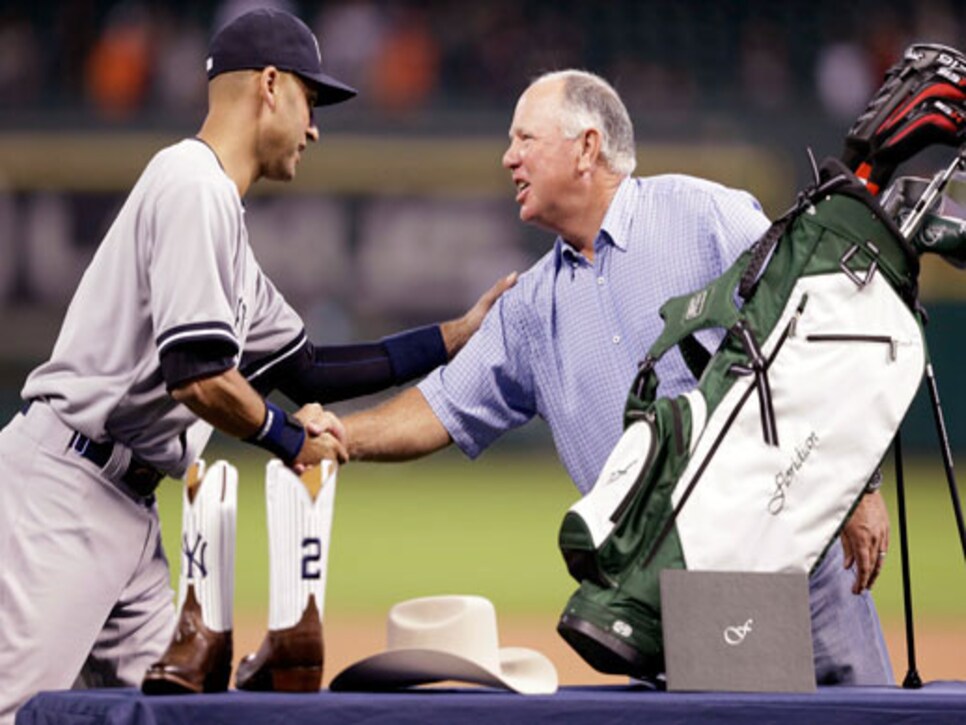 Last year, Obama played with Tiger Woods. In Jeter, who Golf Digest last listed as a 30-handicap (although that number should get better quicker now that he's done with baseball), the 18-ish handicapper Obama seems to have found a more competitive celebrity match.
Hmm. Tiger. Jeter. Obama. There's still room for a fourth, Michael. . .