The Loop
Back-roads Scotland: Tarbat Golf Club
Last week, Alex Noren, of Sweden, won the Scottish Open at Castle Stuart Golf Links, in Inverness. About an hour farther to the north is Tarbat Golf Club, in the microscopic village of Portmahomack. I played a round there in 2007, and, although I wouldn't suggest planning a trip around it, if you happen to be in the area you could do worse than to stop by.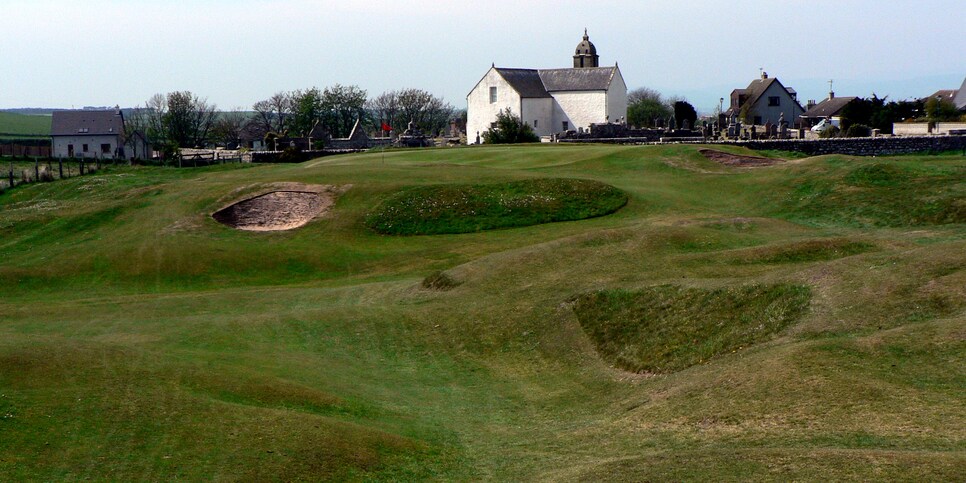 Tarbat is a links course on a sandy promontory on the southern side of Dornoch Firth, and on a clear day you can look across the water to Dornoch itself. The course has 10 holes, which are listed on the club's website as 1-9 and 14. To make an 18-hole round, you play all the holes twice, from different tees the second time around -- except the fifth, a 125-yard par 3, for which you substitute an entirely different hole, a 155-yard par 3 -- the fourteenth. I played with two middle-aged members, both of whom lived nearby and worked in the oil industry.

They were competing in a club tournament but had no expectation of winning any prizes and so didn't mind having me along. My favorite hole -- in fact, one of my favorite holes of the trip -- was the ninth/eighteenth, a short par 4 that plays either around, over, alongside, or into a cemetery, depending on the shape and length of your tee shot.