The Loop
Aziz Ansari's new show, "Uncle Drew's" new ad, and new (awful) NFL uniforms: 5 things to talk about on the course
From sports to TV to politics (OK, so mostly the first two), we offer five hot topics that are sure to liven up your round of golf:
1. The Warriors: We talked about these guys last week, but their season is getting more impressive by the day. The defending champs -- who also happen to be the most golf-friendly team in the NBA -- are off to such a great start that they're being compared to the 1995-'96 Michael Jordan-led Chicago Bulls, who posted the league's best record (72-10) ever. Why? Check out this stat:
They moved to 10-0 the next night as Golf Digest cover boy Steph Curry dropped 46 points to raise his points per game average to a staggering 33.3. Plus, he does something silly like this on a nightly basis:
2. Jets vs. Bills: Why are we talking about an ugly game played by two mediocre teams on Thursday night? Because of the uniforms involved. The Jets were in all green. The Bills were in all red. It was hideous, and even worse, the colorblind portion of the United States couldn't tell what the heck was going on. Here's a Deadspin simulation of what the game looked like to a colorblind person: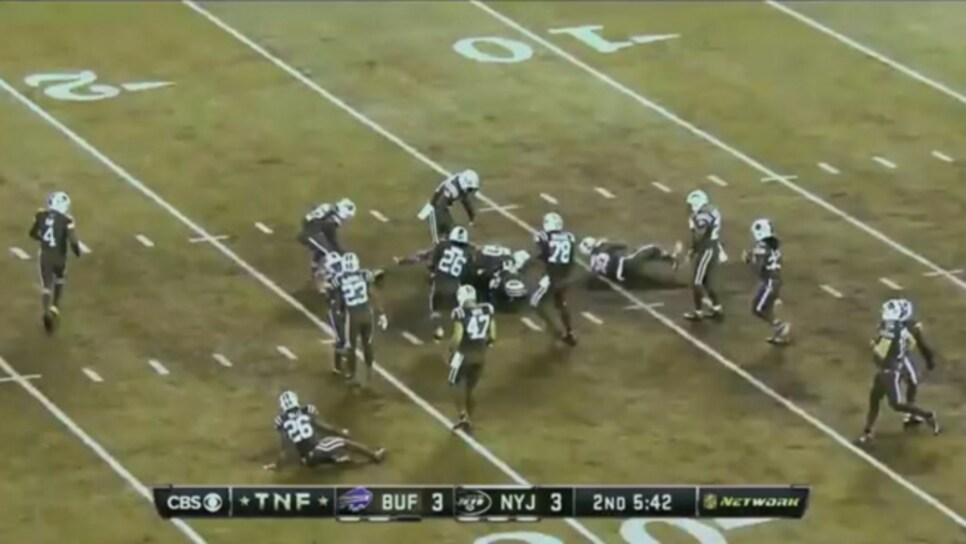 Enough already with these extra uniforms. How much money does the NFL need to make? Speaking of red and green. . .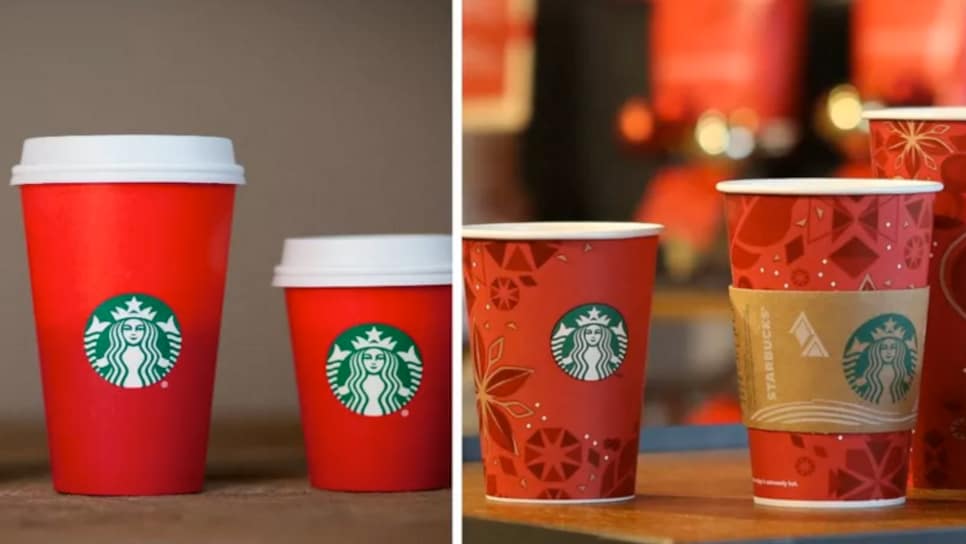 How is this even a story?! Every decision these days is about money, and the truth is it probably costs Starbucks .0001 cents less per cup if they just make the plain, red cup instead. Calm down, people.
4. "Master of None": I was super excited for the release of Aziz Ansari's new show on Netflix, but unfortunately, my high expectations have not been met so far. I should probably wait until I watch all 10 episodes before weighing in, but I decided to include it in 5 Things because I was struggling for topics this week. Look, it's a solid show, but it's not the "revelation" Judd Apatow and everyone else seems to be making it out to be (And yes, I saw "the parents episode.") If that opinion makes me an outcast among my millennial brethren, then so be it.
5. "Uncle Drew": Everyone's favorite young NBA star dressing up as an old playground basketball player is back! And this time, he's got friends! Yes, again, I was struggling this week to find five items, but this commercial/mini-film with Kyrie Irving as "Uncle Drew" is pretty awesome and it brings up a great debate: Who would be the best H-O-R-S-E player in the NBA? Throw in Ray Allen as "Skinny Walt," comedian J.B. Smoove as "Angelo" and one of my all-time favorite basketball players, Baron Davis, riding around on a motorized scooter as "Louis," and you've got an instant classic:
Now go get healthy, Kyrie. Your Cavs -- at full strength -- might be the only team capable of keeping the Warriors from winning back-to-back titles. And convincing "Skinny Walt" to come out of retirement couldn't hurt the cause. . .