The Loop
Azinger's note of caution on McIlroy: Watch his putting
ESPN's Paul Azinger issued a note of caution about Rory McIlroy, even while he had opened a three-stroke lead in the second round of the British Open and was threatening to widen it.
"I think it's important to watch Rory from here as the week progresses, how he putts," Azinger said, "because he has missed some shorts putts."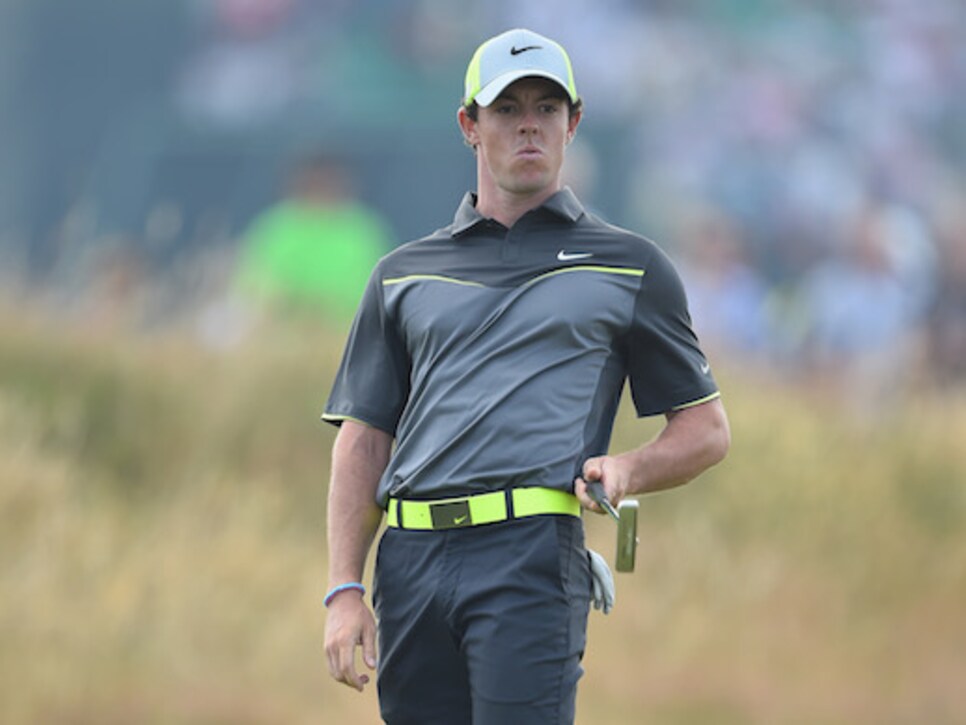 It began with a missed birdie opportunity on the first hole. "That's the length that when you get to nine under you usually bury those all day long," Azinger said.
McIlroy also missed short birdie opportunities at the 11th and 12th holes.
"I think it's just something to watch out for, just to see if this is something that lingers over or whether he can put that to rest," Azinger said. "He missed some short putts yesterday, too. Tee to green he's almost flawless. You usually hole everything when you're winning big tournaments."
McIlroy's putting statistics on the PGA Tour are not particularly good this year. He ranks 67th in strokes gained putting, 143rd on putts five to 15 feet and 123rd on putts 15 to 25 feet.
"He's hitting it unbelievably well," Azinger said. "I think what we need to watch for coming in is how he will hit mid-range putts. Even the long-range putts. If he comes up way short that's a sign he's feeling the pressure."