The Loop
Azinger on Tiger Woods: 'Somebody needs to remind him how to think'
The demise of Tiger Woods, if that's what this is, and he continues to provide no evidence to the contrary, has been expertly documented by ESPN analyst Paul Azinger.
Here is his latest, in the midst of Woods' disastrous first round of the British Open at St. Andrews on Thursday: "Golf is simple. It's just not easy. You have to drive it, wedge it and putt it. Tiger's doing none of those three well. Nobody needs to tell Tiger what to think. Somebody needs to remind him how to think. I think he'd be better off with a good conversation than another lesson."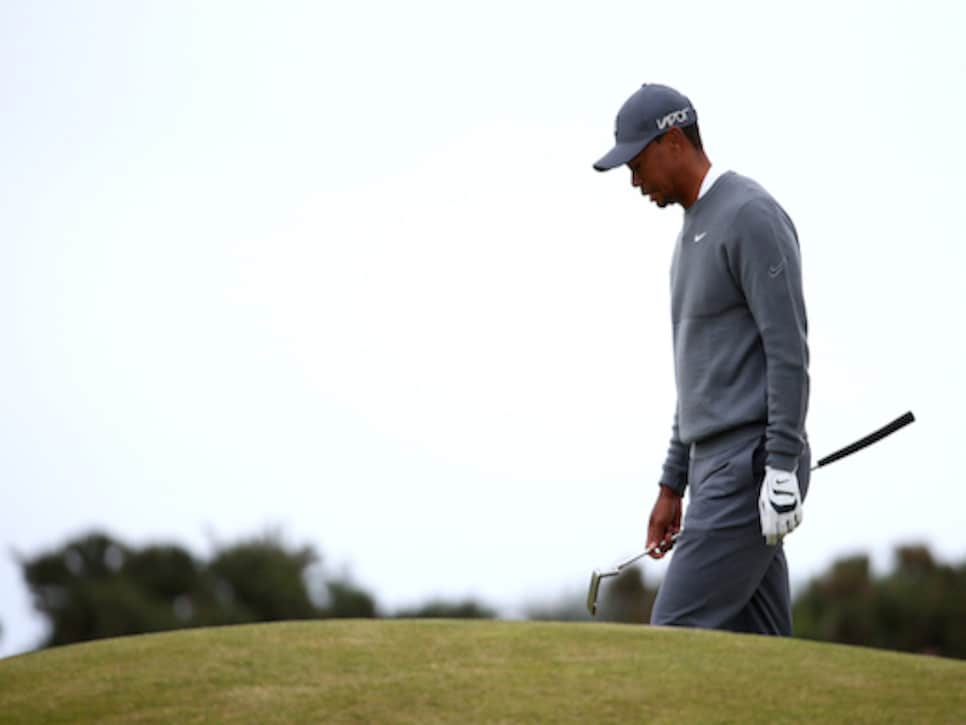 It was a continuation of a year-long (or longer) examination of Woods' issues.
Here was Azinger on Woods a year ago at the British Open: "One of the big differences that's very rarely articulated is the fact that while Tiger in his dominance always, for whatever reason, was in this quest to get better, I don't remember Jack ever saying that. Jack might have made some tweaks here and there, but Tiger has made astronomical changes in a quest to get better, and as a result Tiger has actually gotten a little bit worse. I think we can all pretty much see that."
Then in January: "Tiger's in a mode where he has to know it all. Technically and physically I think he felt like he peaked and that he needed more information to get better. In his quest to get better, Tiger's actually gotten worse and now he's confused."
And a day before the Masters: "I think that Tiger allowed himself to be over-engineered and possibly over-engineered right out of a career."
We'll give the last word for now to Golf Channel's Brandel Chamblee, another who has astutely chronicled Woods' difficulties:
I believe there something like a human budget, as true mentally as it is physically and he looks bankrupt. https://t.co/mgWOzyQMqU