The Loop
Awwwww. Have I told you about my compression shirts?
In the April issue of Golf Digest, I have an article about high-technology golf clothing. Among the garments I mention are compression shirts, of which I now own three: one made by Under Armour and two made by a company called IntelliSkin. (When I discovered I didn't mind the tightness of my first IntelliSkin shirt, I bought a second one that was one size tighter.) Stretchy clothes that squeeze your body are said to have numerous athletic benefits, including improving your posture, making you cooler, making you warmer, helping your muscles recover faster after exertion, and enabling you (in the case of IntelliSkin) to become a "Full Time Human." Harry Vardon once said that every golfer should play in a jacket and suspenders, to keep the swing compact, and my compression shirts feel something like that.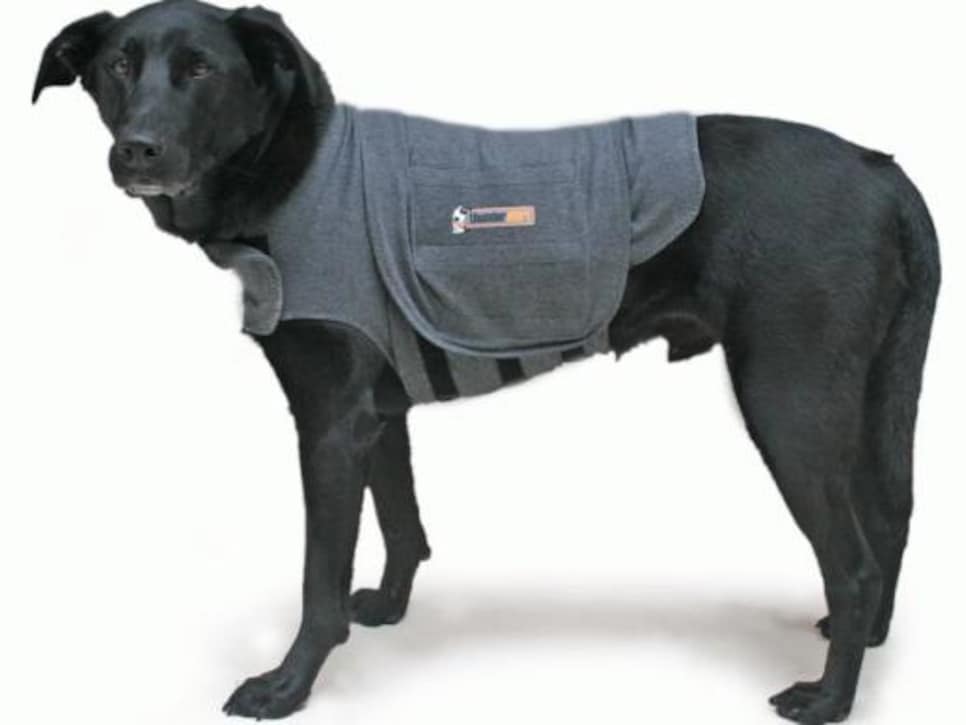 I wonder also whether they might not reduce the risk of gagging over three-foot putts, in the same way that a gently compressive vest called the ThunderShirt is said to relieve anxieties in nervous dogs and cats. A couple of years ago, my wife, out of curiosity, bought a blanket from a company called Peace Weighted Products. Weighted blankets are used in various kinds of therapy, but they are just about the greatest thing in the world to take a calm, yip-free nap under.
Still, wearing super-tight clothing requires a certain firmness of purpose, even if no one else can see it. In theory, a compression garment should make you look thinner, but the first time I glimpsed myself in a mirror in profile I thought, I really need to start ordering salads instead of fries with my bacon cheeseburgers. You also have to deal with what my sister identified—while wearing upper and lower Spanx "shapewear" at the wedding of her middle son—as the critical interface between your love handles and your muffin top. (Shapewear used to be known as girdles. Spanx also makes shapewear for men—including, I've been told, Butch Harmon.)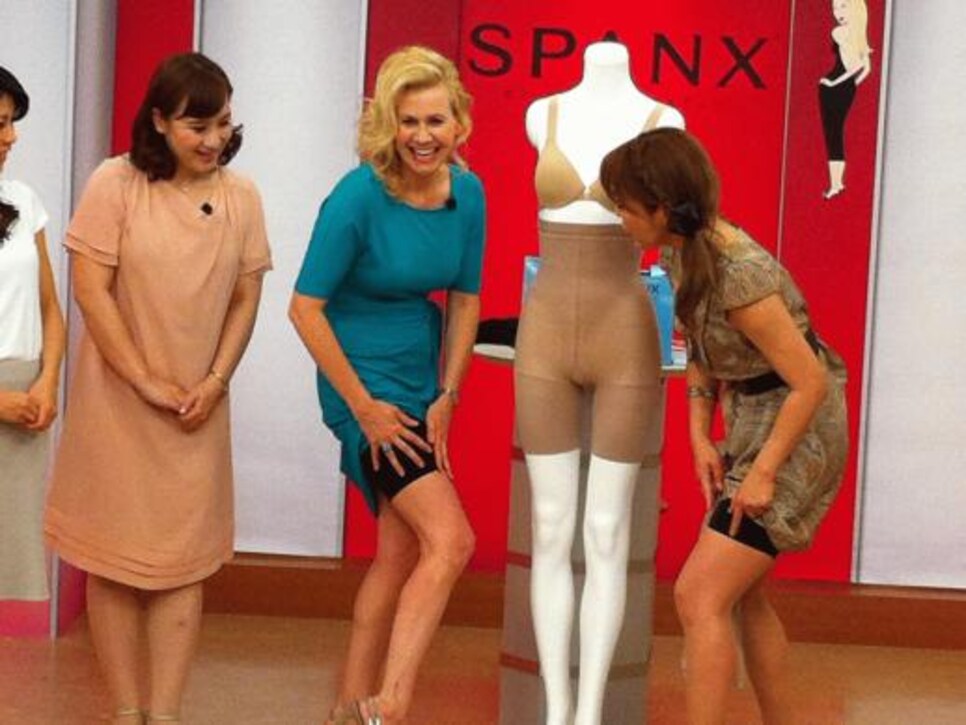 During the past few months, I've developed something in my right shoulder which I have Web-diagnosed as mild rotator-cuff tendinosis. One of the things you're supposed to do for it is to stop slumping your shoulders like an old lady. My IntelliSkin shirts make good posture semi-automatic, by helping to un-slouch me and keeping me that way once I've gotten myself started. The only challenge is peeling the things off without dislocating the joint I'm trying to mend.
John Cook is an IntelliSkin "ambassador." He talks about the shirts in the video below. (The slightly scary-looking guy in the red hat is the company's founder.)