The Loop
These fan letters from kids to Jimmy Walker are fantastic (and hysterical)
Jimmy Walker played well enough Thursday through Sunday at the AT&T Byron Nelson to finish T-2. But apparently, he put on a superhuman performance at Wednesday's pro-am.
Walker's wife, Erin, shared two fan letters he received from two kids who caddied for him on the 17th hole the day before the tournament started. And they're great.
Both kids wrote about how they had a great time and that they were rooting for Walker to play well. Standard.
Both kids also give Walker advice by telling him to "breath." Cute.
Things get funny/odd, though when both mention an incident in which Walker saved one of the kids from being hit in the face with a ball by pushing him out of the way. Read the letters. They're worth it.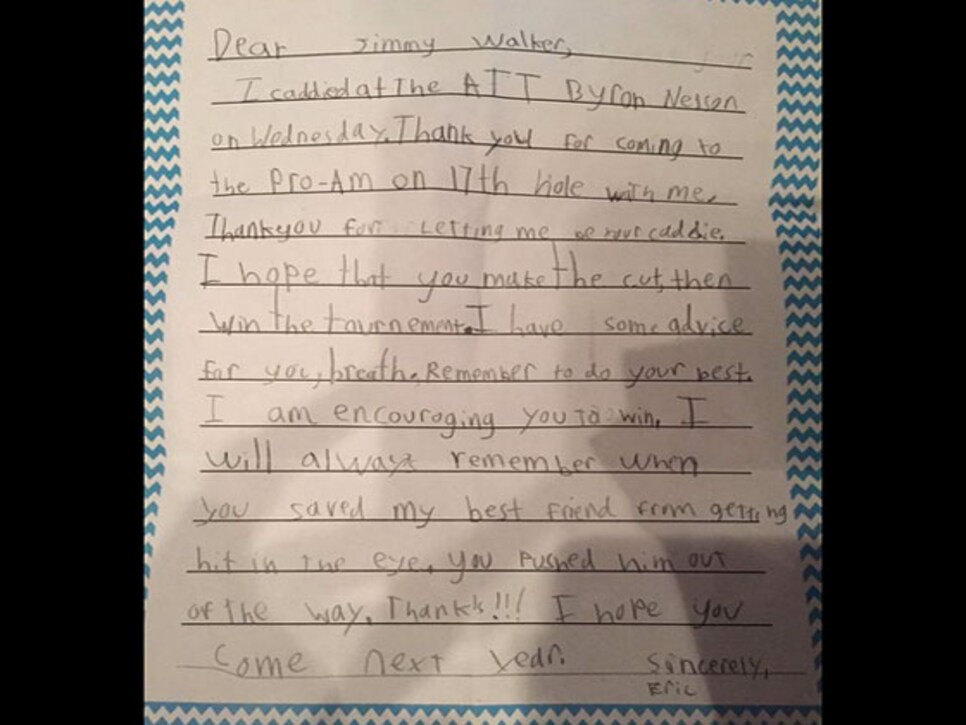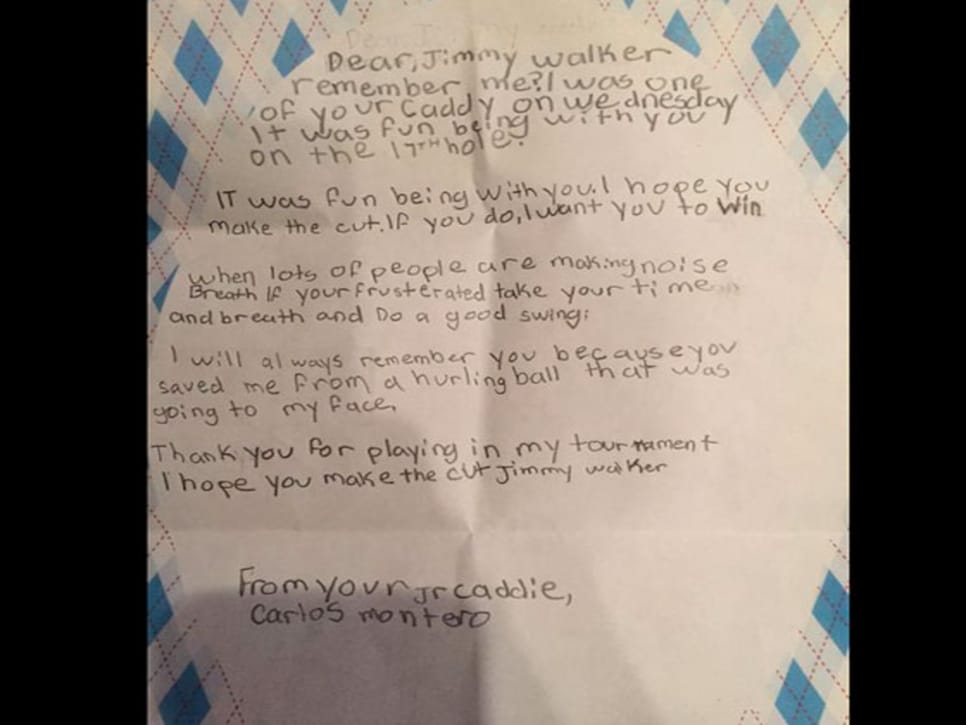 So there you have it. Jimmy Walker is a five-time PGA Tour winner and an American hero. Just ask Eric and Carlos.