Courses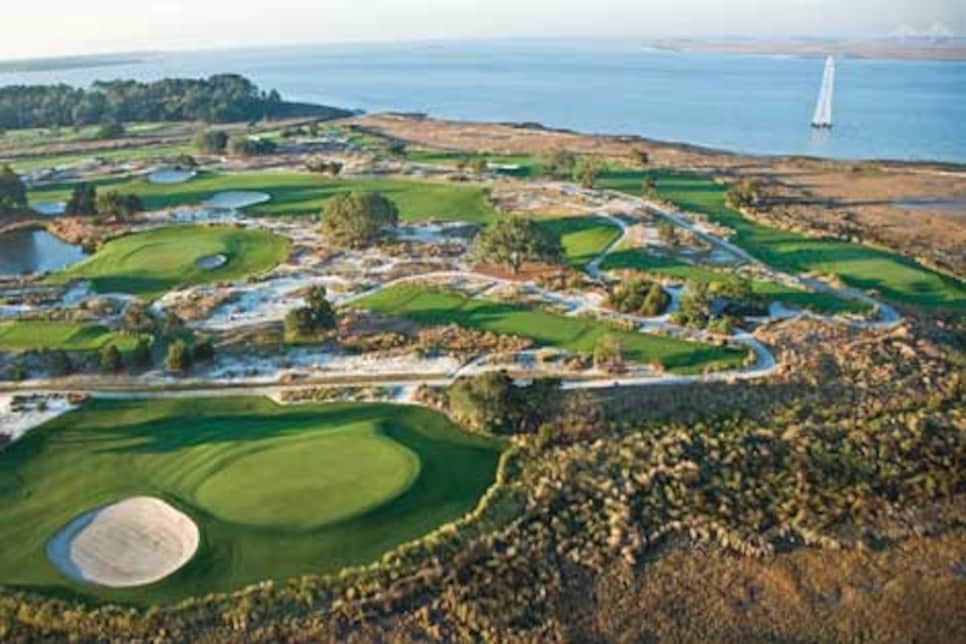 Sea Island's founders had grand plans. Not content to build just another resort on the Georgia coast, cousins Howard Coffin and A.W. Jones imagined a destination unlike any other -- a "seaside nirvana," as Coffin put it. Nearly 80 years later, that remains Sea Island's reputation.
Needless to say, I had high expectations as I prepared for my first visit. I'd heard the buzz about the luxurious accommodations at the Lodge and the Cloister. Pebble Beach had a contender in its weight class of great golf resorts. I wanted to see the Cloister's $500 million renovation by A.W. Jones' great-grandson, Bill Jones III. It has 149 rooms and hosted a G8 Summit in 2004.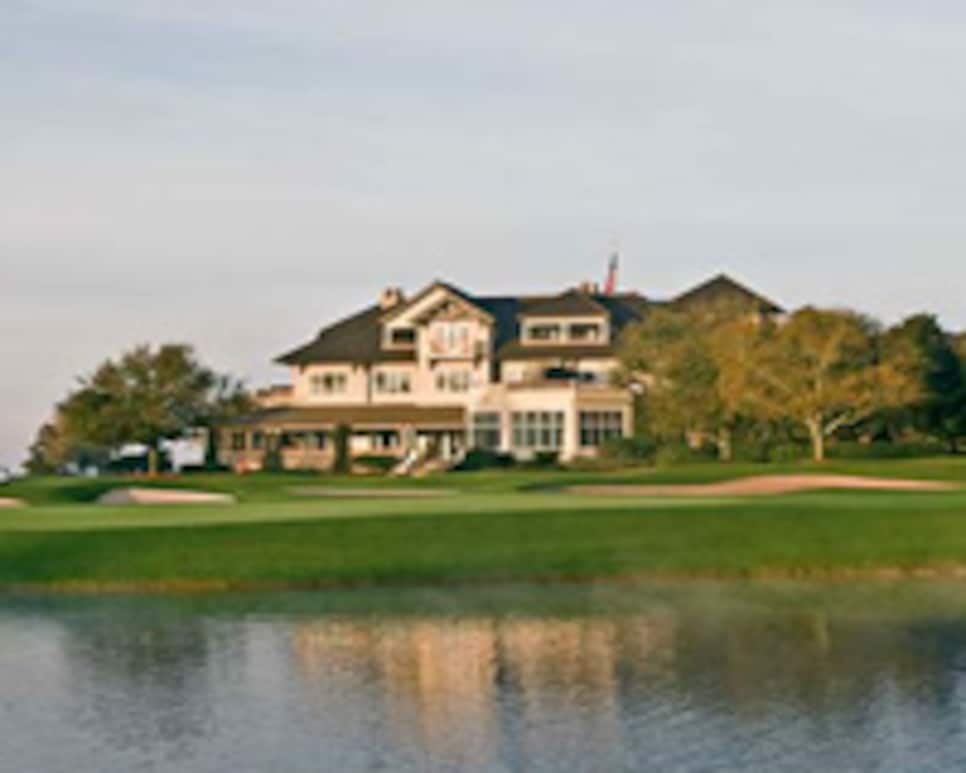 I decided to stay at the Lodge, a 10-minute drive from big brother Cloister on neighboring St. Simons Island. Jones III invested about $50 million into building the Lodge, which opened in 2001. It has only 40 rooms and is a better fit for a buddies trip or for couples. Most family activities are in and around the Cloister. All three courses open to resort guests are near the Lodge.
The golf learning center is within walking distance of the Lodge, and Jones III hired a property-proclaimed "dream team" of professionals to make sure all aspects of the game are covered. They include teachers Jack Lumpkin, Todd Anderson and Gale Peterson; fitness expert Randy Myers; putting expert Mike Shannon and sport psychologist Dr. Morris Pickens.
Sea Island's peak seasons are March 1 to May 31 and Sept. 1 to Nov. 30. The room rates during these times are $650 to $2,000 a night. Off-peak rates are $450 to $2,000. Look into seasonal package deals, which include golf, food, spa and shopping gift cards (seaisland.com, 888-732-4752). The danger in staying and playing at the Lodge is that the experience and service might ruin every resort trip you take for the rest of your life. Five-star Southern hospitality is like chocolate-chocolate cake: a lot of a very good thing.
The rooms have high ceilings and hardwood floors and are filled with dark-wood furniture and oriental rugs. The bathrooms have whirlpool tubs, oversize showerheads, heated towel racks and no-fogging mirrors. You have personalized stationery at your desk, you're served milk and warm cookies before bed, and there's a button on the phone marked BUTLER.
It means just that: butler service 24/7. He's the one who gives you the resort tour upon arrival and checks you into your room. He'll even press your wardrobe if you want him to. During the room tour, Ron, my butler (which is weird to type), mentioned he runs a mean bath (even weirder to admit). I told him I might need a shirt ironed, but the bath nozzles would be staying in the "off" position this trip. A bath wasn't a priority -- I was there to play golf.
Play all three courses, but try to play them in this order: Plantation, Retreat (both $230 peak, $200 off-peak) and Seaside ($325 peak, $250 off-peak). Plantation is a good warm-up for the other two. Redesigned by Rees Jones in 1998, its back nine is better than the front. I especially liked 10 and 18, which are near the porch of the Lodge and have views of the Atlantic Ocean.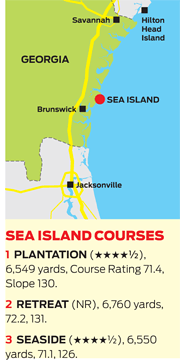 The Retreat is a few minutes down the road from the Lodge and was redesigned by Davis Love III and his brother, Mark, in 2001. It's inland and set among trees and houses, but hole by hole it's a better course than Plantation.
The reason you should play Seaside last is that it's by far the best. The minute you finish playing Seaside, redesigned by Tom Fazio in 1999, you want to play it again, and you might not especially care about the other two anymore. That's not a knock on Plantation or Retreat but more a compliment to Seaside. They're all good walking courses, and I recommend taking a caddie. The stories they tell about the history of the property make it a better experience.
After a lesson with Todd Anderson, a conversation with "Dr. Mo," several buckets of balls, three rounds of golf, a trip to the shooting school, a steak dinner at Colt & Alison, a burger in the men's locker room, a hot-stone massage, an undisclosed number of martinis and glasses of wine at the Oak Room bar at the Lodge, that butler-run bath was looking and sounding more like chocolate-chocolate cake. Maybe next time, Ron.
__The shooting school is a great place to release golf frustration. There's a five-stand sporting-clay field, two skeet ranges and a trap field. Private or group lessons are available for beginners and novices ($100 an hour per person; shells are $39 per box). Ask instructor Jimmy Duncan to show you his shooting skills. Poor "birds" don't stand a chance.
The golf learning center offers three-day improvement schools ($3,300 not including lodging). Spend time with each member of the dream team on and off the course. Upcoming dates: April 23-25 and May 21-23. Phone 912-638-5119 for more information.
I tried the 100-minute stone massage at the Lodge spa. For some reason I enjoyed hard, hot things stuck between my toes. It was the $280 bill that hurt.