Courses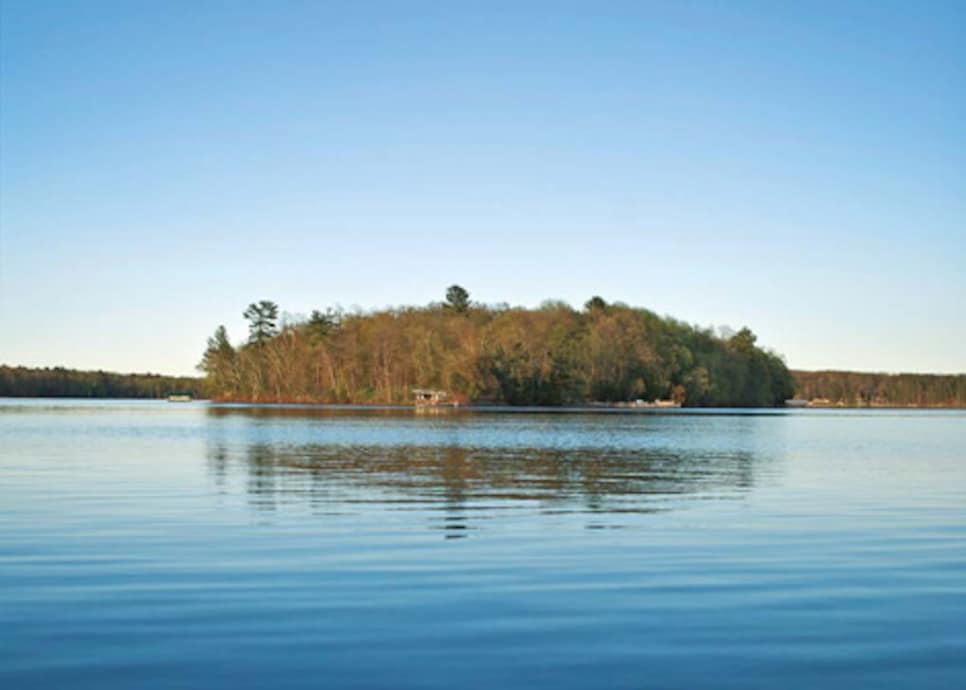 Nearly 120,000 visit Gull Lake in Brainerd during the summer.
Reviewing our list of America's 100 Greatest Public Golf Courses, I was surprised to see Minnesota has four in the top 60, and California, with its dramatic coastline and warm weather, has just three. Time for a fact check. I plotted my course in the north-east quadrant of Minnesota so I could play all four.
This trip took me to the Quarry and the Legend at Giants Ridge in Biwabik, Nos. 19 and 59, respectively, as well as the Classic at Madden's Resort in Brainerd, No. 42, and Deacon's Lodge in nearby Breezy Point, No. 52.
In 3½ days I drove 400 miles, stayed at three resorts, played 111 holes, caught one bass and one photographer (our lines crossed under the boat). On long, desolate drives, this big-city dweller was charmed to see signs for $2 domestic tap beers, an active drive-in theater and a town hall under the same roof as a U-Save Foods supermarket.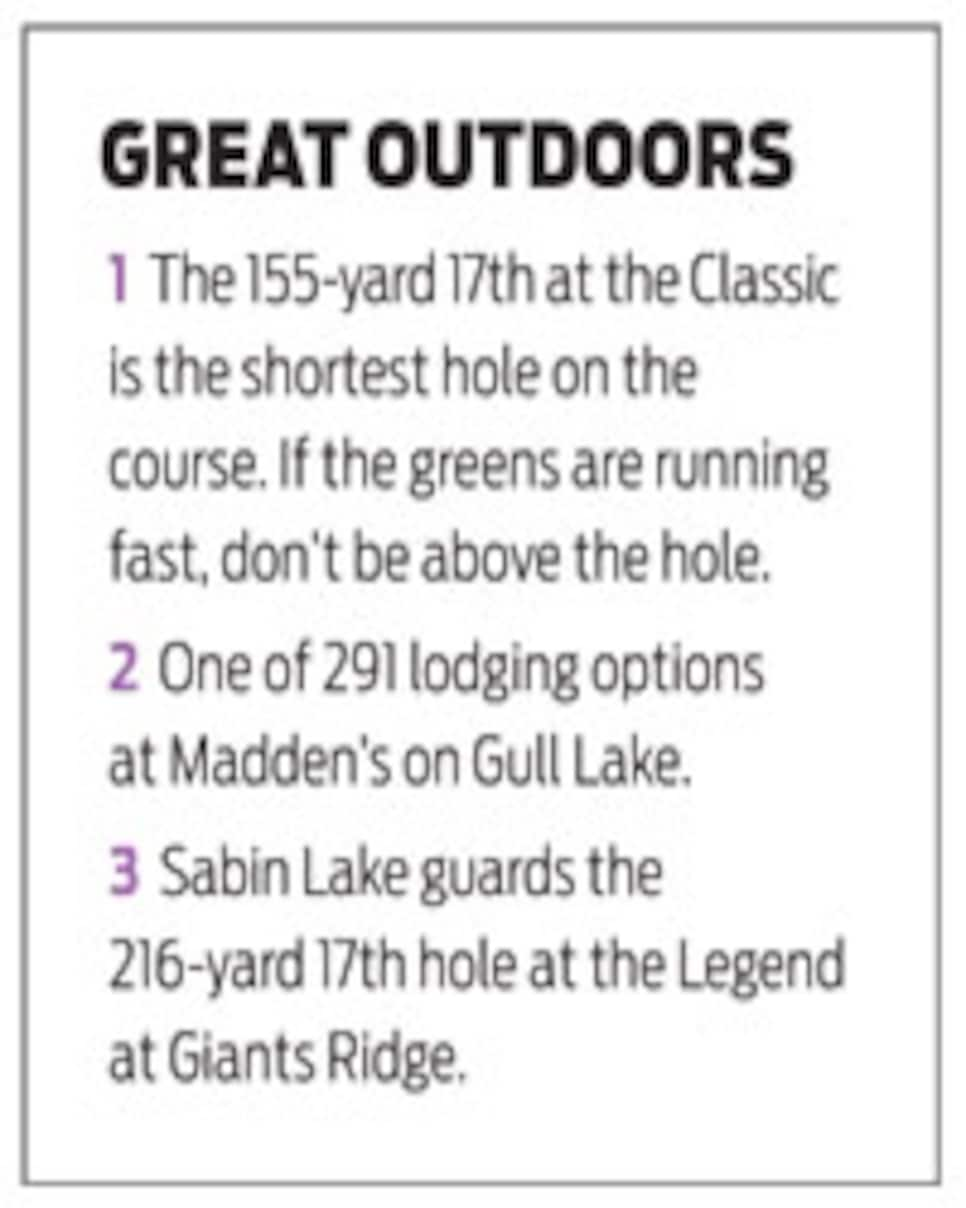 The Classic course at Madden's was my favorite. It was laid out and built by the superintendent, Scott Hoffmann, the only course on his design résumé. He moved almost no dirt, which makes the course feel like it's a natural trip through red oaks and rolling slopes. It's also the only one of the four where walking is a realistic option. I loved the par-5 16th. You'll know why when you reach your drive and look out over the picturesque property.
A close second to the Classic is the Quarry, which sits in the shell of a former sand quarry. Designed by Jeff Brauer, it's a double-diamond track in terms of difficulty. My favorite hole was the 296-yard 13th. You can hit anything from a 6-iron to a driver off the tee, but if you gamble and lose, your score will suffer: I hit driver right of right and deep into some trees, re-teed, hit driver again to 15 feet and just missed the par putt.
Deacon's Lodge, designed by Arnold Palmer and named in honor of his father, has some forced carries and changes in elevation and terrain. As you walk to the tee of the 174-yard 17th hole and take in the view, it's hard to keep the volume down on your inner monologue: "Cool." Loosely surrounded by marshes and a lake, the hole has the feel of playing to an island green.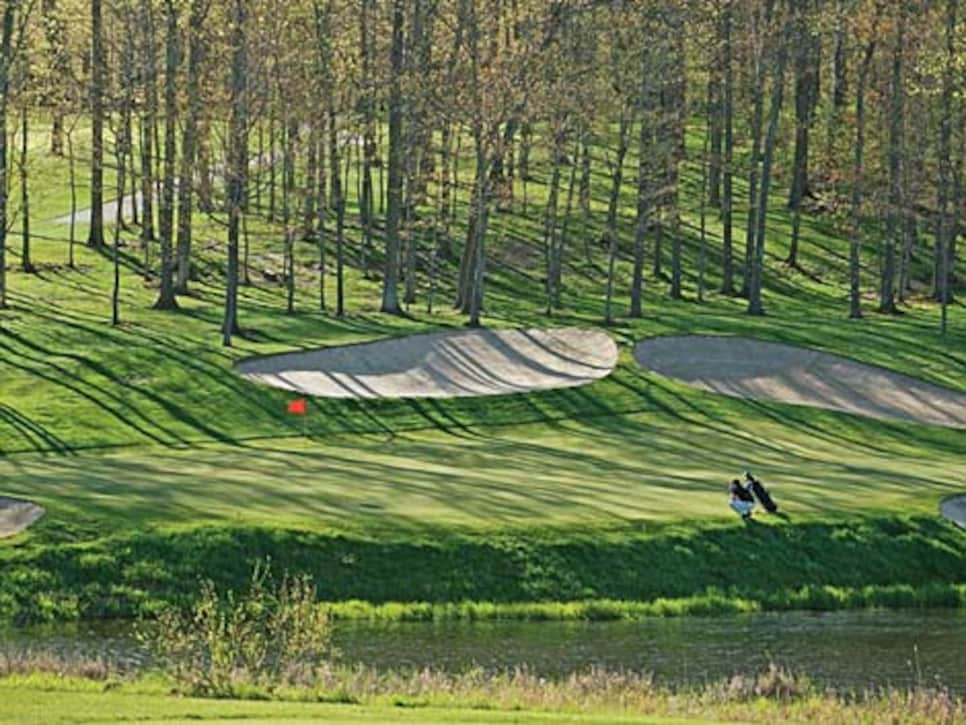 The Legend sits at the base of a small ski resort. The 14th through 17th are strong finishing holes, with an emphasis on the 216-yard 17th. You play over a corner of Sabin Lake. Pick a club, trust your swing, and as your ball sails over the water, remind yourself to breathe. The 18th is a generic, short par 4 and gets well-deserved grief.
I can't call Biwabik or the resort at Giants Ridge a vacation destination. The rooms and the restaurant at the resort feel stale. The people of Biwabik are nice, there's just not a lot of them. How often do you find the director of golf at two of the top public courses in the country cleaning carts? The day I was there, that's what John Kendall was doing. (A few members of his staff were playing in a high school tournament.)
The Brainerd area, on the other hand, attracts travelers. The population goes from 60,000 in the winter to 120,000 during the summer. Families and couples should stay at Madden's on Gull Lake (standard-room rate starts at $183). There are plenty of options for outdoor and spa activities. A group of guys on a buddies trip should stay at Grand View Lodge. In fact, request suite 689. It has three rooms, three bathrooms, six beds, two floors, a kitchen, a pool table, foosball and five TVs (six people for $595 per night).
Staying at Madden's resort or the Grand View Lodge puts you in a strategic spot to play the Classic and Deacon's Lodge, only 20 miles apart. If you're a true fanatic, determined to play all of America's 100 Greatest Public Golf Courses, fly to Duluth and drive an hour to Biwabik. Grab a towel. Kendall could use a hand in the cart barn.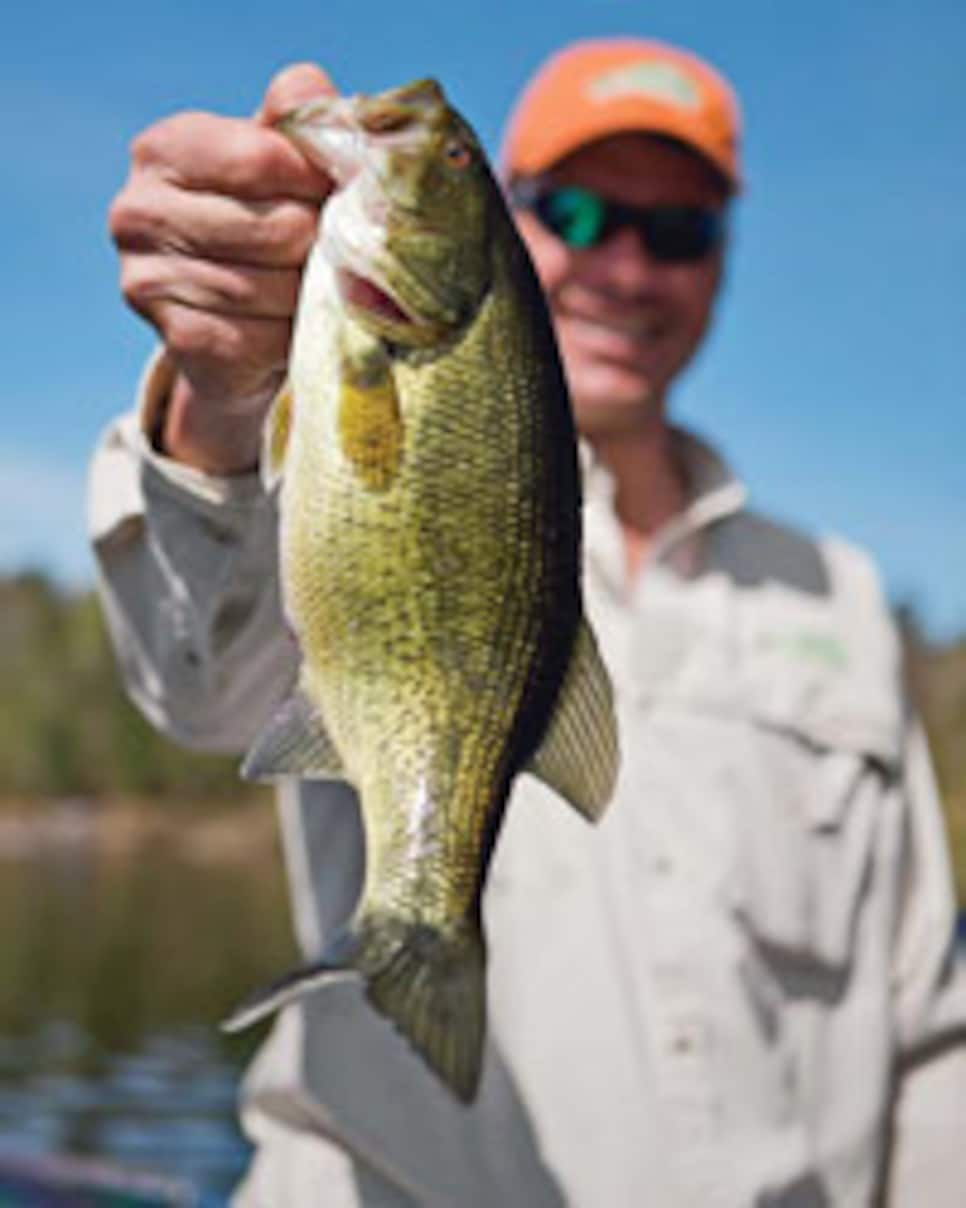 I didn't see the Prince of Thieves, but it's easy to understand how Little John got so big if he was eating at Sherwood Forest restaurant at the Grand View Lodge. It's fine dining.
There are plenty of great fishing guides near Gull Lake, but I went with Walleyedan (walleyedan.com). Taking up to three people per boat, Dan (above) offers trips for four hours ($275), six hours ($375) and eight hours ($475). The walleye season starts the second Saturday of May and lasts through the end of February. Ask about a fish named "Jingles."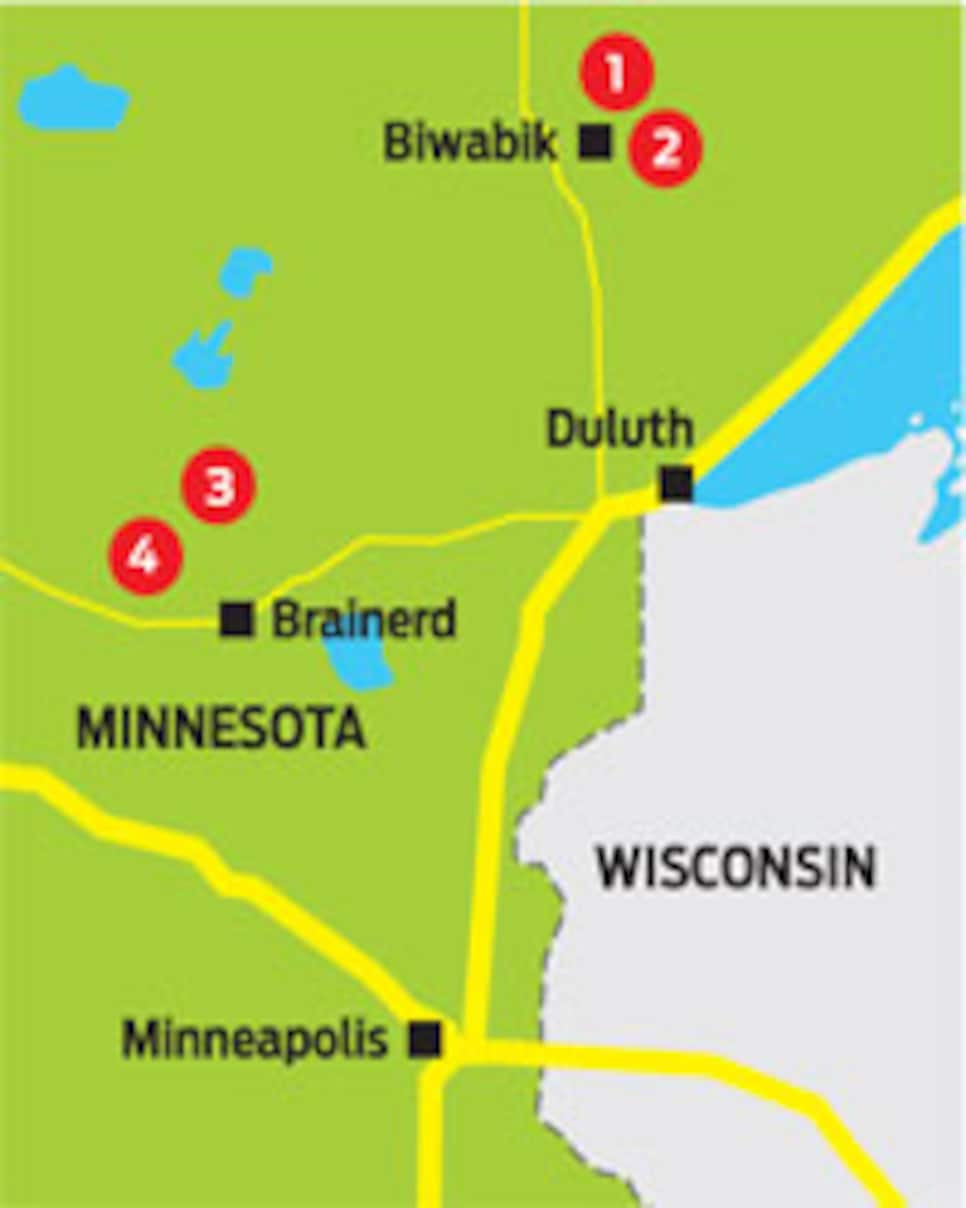 If you make the day trip to Giants Ridge, eat your meal at the Whistling Bird. Talk about a square peg in a round hole: This is an authentic Jamaican Jerk restaurant in the town of Gilbert. (pop. 1,755). Somehow it fits.