The Loop
Away Game: Whistling Straits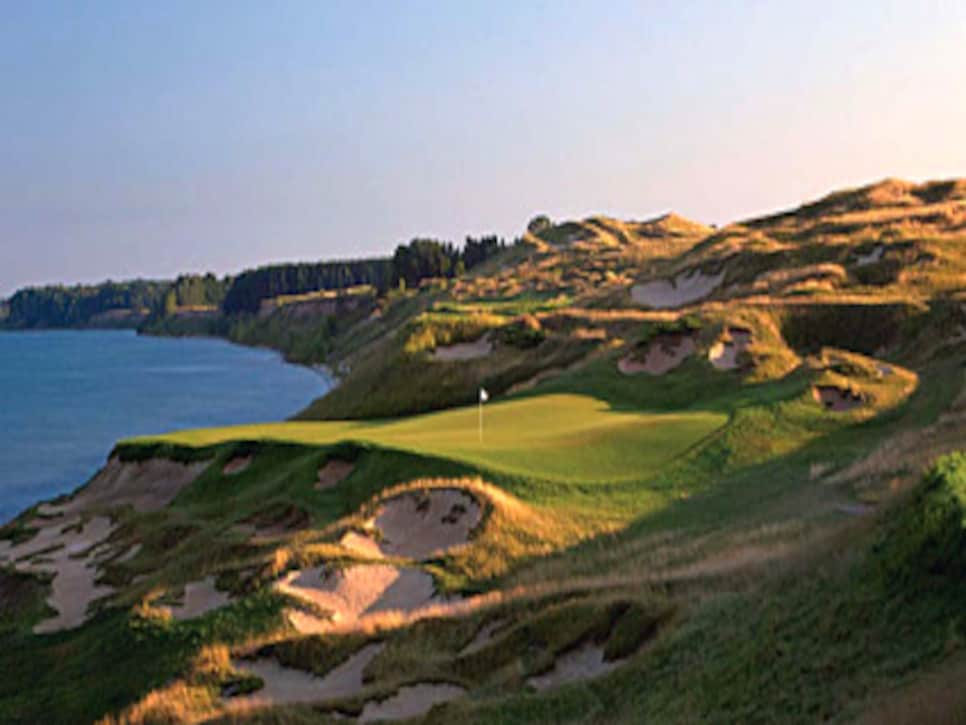 Last fall I caught the Straits course on a few days when the wind off Lake Michigan wasn't a factor. According to weather.com, wind won't be much of a factor for the final major of 2010 this week (a high of 10 mph). I said it then, and I still believe it now, the Straits (176-yard third hole pictured above) is my favorite of Pete Dye's cranky creations.
My top five of the Pete Dye designs that I've played: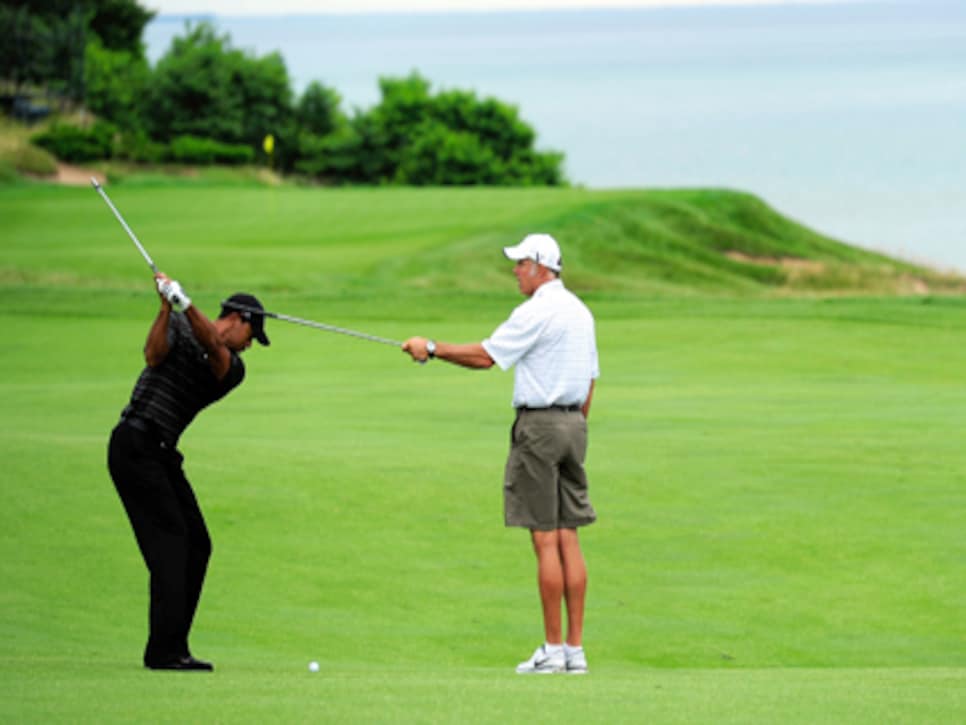 Tiger? (pictured at the Straits on Monday with his caddie/teacher/friend Steve Williams) Not until he goes back to Fluff and Butch--the A-team that had him winning with his "C-game." Phil? Lefty doesn't do well in the wind (see every British Open), but if there's no wind and he can start hitting it straight off the tee, he'll be a factor.Who else? I like Steve Stricker with the home crowd; Sean O'Hair because he has the tempo of a tortoise; and Ernie Els because he's my favorite tour pro.
*(Photo credits: Third hole: Jensen Larson; Tiger: Getty Images)