Courses
Staying Classy In San Diego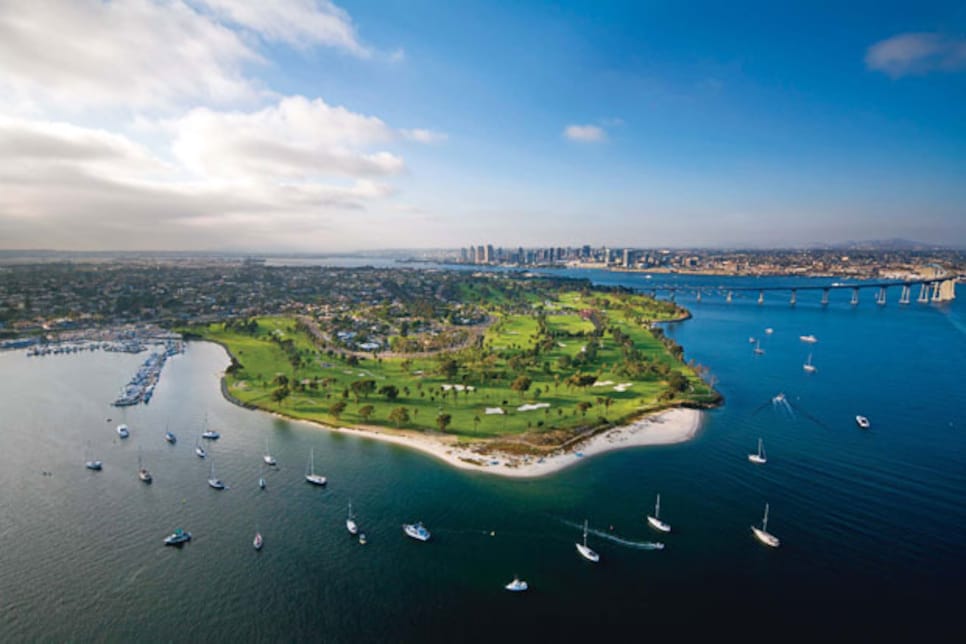 Coronado's finishing holes border San Diego Bay, which Cabrillo discovered in 1542.
I was born and raised in Northern California, but if I could live anywhere other than New York, it would be San Diego. My love affair with America's Finest City started in 1984, when the Padres won the National League pennant. The next season, on opening day at Candlestick Park in San Francisco, Padres catcher Terry Kennedy walked over between innings of a game against the Giants and filled my glove with a ball -- a seed that would grow into a loyal fan forever.
After countless visits, I've discovered I love San Diego for much more than its baseball team. Now, among other things, I love the city for its 30 craft breweries, 70 miles of beaches, its average temperature of 70.5 degrees and the 93 golf courses.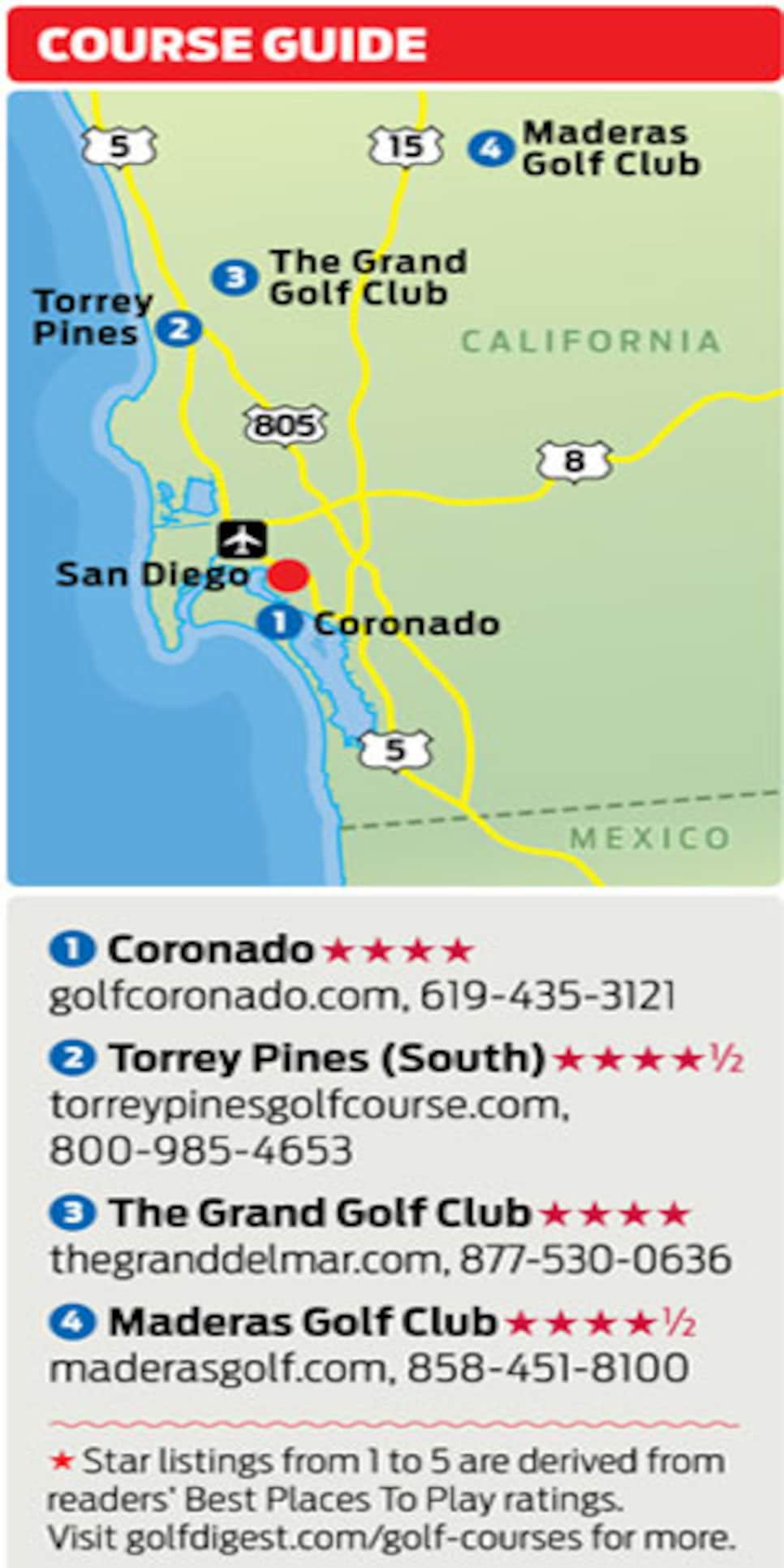 I could choose only four of them to play during my most recent trip to San Diego, so I opted for the two must-plays in the area and two upscale resort courses friends have been recommending. I also toured three breweries (see Local Knowledge), figuring if a beer tastes good after a round of golf, then a brewery tour in San Diego after four rounds of golf would be bliss.
a gem I consider the best value in the United States. Five minutes south of downtown and over the big, blue Coronado Bay Bridge, this fun muny is a favorite spot for locals, business travelers and tourists who appreciate the price ($30 weekdays, $35 weekends) and the views of San Diego Bay. More than 100,000 rounds were played at this waterfront course last year, which hardly seems mathematically possible. That's roughly a foursome every 10 minutes for 12 hours a day, 365 days a year, so expect a five-hour round.
Among Coronado's constant parade of golfers, most take advantage of the flat topography by walking. The layout winds through an affluent neighborhood and spins past the Hotel del Coronado, where the Marilyn Monroe-Jack Lemmon classic "Some Like it Hot" was filmed in the late 1950s. The par-72 course tips out at 6,590 yards, features a few parallel fairways and finishes along the bay.
As you'd expect, tee times can be hard to come by. You can get a time for 10 a.m. or later three to 14 days in advance (call 619-435-3121 ext. 1). Note: There's a $15 fee per player for an advance tee time. You can also show up early and get into the daily lottery at the starter booth.
is a tough get, but if you haven't played it in the past few years, the South deserves a spot in your itinerary. Not only is it where Tiger Woods beat Rocco Mediate in the 2008 U.S. Open, it has been hosting a PGA Tour event annually since 1968. The tournament also uses the shorter North Course
($100-$125), which has ocean views almost as spectacular as its counterpart.
I only had time to play the South on this trip. Although I balked at the green fee ($183-$229), by the time I was done I felt it was worth the premium I paid for being from out of town. After all, it's a prestigious course, and on a few holes you'll be looking at an all-ocean backdrop.
Unless you're a scratch golfer or enjoy holding up the group behind you, play the 6,628-yard white tees. The downhill third hole, a 142-yarder with the Pacific in the distance, is a little like the seventh hole at Pebble Beach.
Take at least a half a club less than you think you need, because a ball over the green is gone. The par-5 18th, especially from the 498-yard white tees, is reachable in two for longer hitters. The pond in front of the green drowns a lot of failed approach shots. I got to the green in two and enjoyed a three-putt par, one of the countless reasons I maintain my amateur status.
golfers have been known to sleep in their cars to get tee times at Torrey South.
There's a walk-up waiting list for times 6:30 to 7:20 a.m., and it's first-come, first-served. Although I saw several singles fill spots in the tee sheet, the best way for a guaranteed tee time is to call 877-581-7171, option 3, up to 90 days in advance and pay the $43-per-player booking fee. Staying at The Lodge at Torrey Pines also guarantees a tee time on the South course, and as I discovered, the back patio of the restaurant, A.R. Valentien, isn't a bad spot for a post-round burger.
is one course where you won't have a hard time getting a tee time. Once private but now an upscale public facility, the 1999 Johnny Miller/Robert Muir Graves design is cut into the mountains of North San Diego. It's a little too tight for my bomb-and-gouge game, but it's in great shape, has that feel of exclusivity, and is quiet -- a nice contrast to Coronado's and Torrey's true public-golf atmosphere. Nonresidents pay $170-$210.
As I walked through the golf shop, I almost tackled MVP running back LaDainian Tomlinson. The former Maderas member (15-handicap and No. 125 on Golf Digest's ranking of Athlete-Golfers) was signing his last few Chargers jerseys for charity before heading east to join the New York Jets.
"You stay classy, San Diego," was Ron Burgundy's signature sign-off in the movie "Anchorman." To stay classy in San Diego, stay at The Grand Del Mar. Its Tom Fazio course opened as a daily-fee in 1999. The resort and restaurant were built in 2005, and now the course is open to members and resort guests only. (The price, including cart and forecaddie, is $195-$215).
Tucked into the scenic Sorrento Valley, The Grand offers a better combination of lodging, golf and food than, say, Aviara or La Costa, two other popular resorts in the San Diego area. I doubt you'll get a better meal than the one I had at Addison, The Grand's formal dining option. A golf package starts at $680 for a one-night stay, unlimited golf for two and breakfast.
Now, 25 seasons after Terry Kennedy dropped that ball in my mitt, the Padres are contending for a division title. Pardon this fan's optimism, but a trip to San Diego would be especially sweet in October.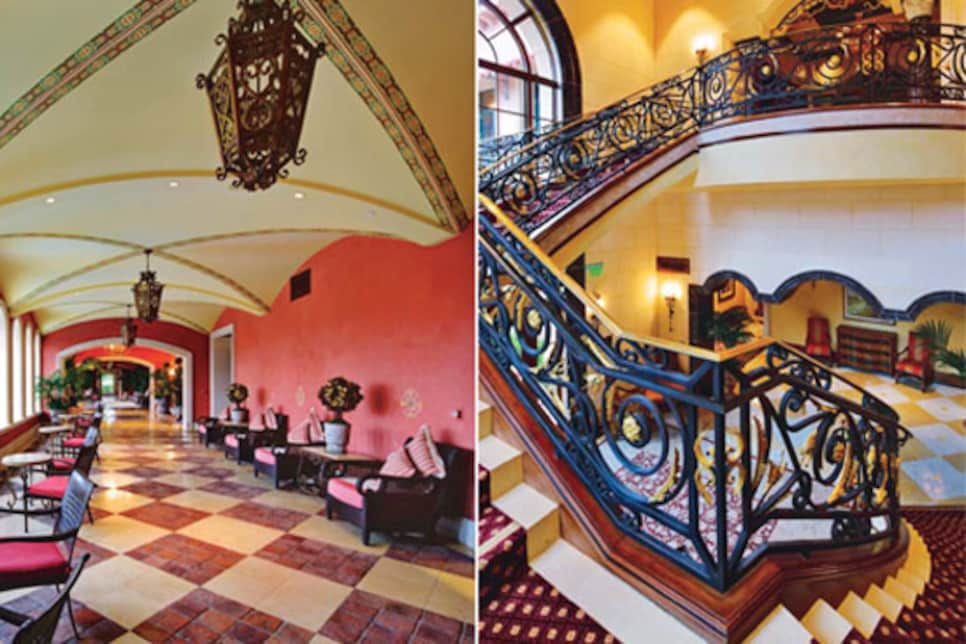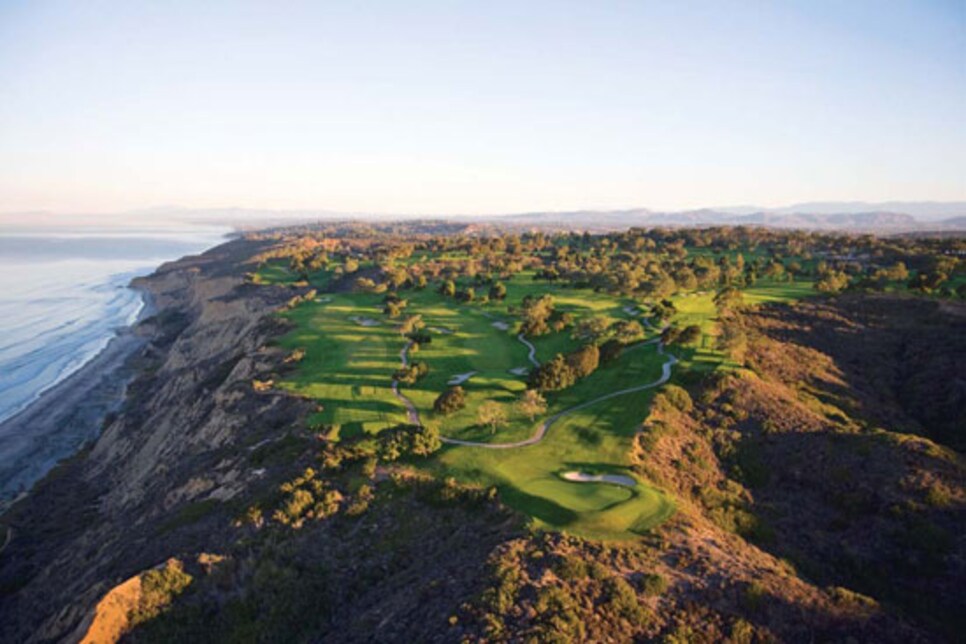 Top: The visually stimulating Grand Del Mar. Bottom: Torrey Pines (Photo by Stephen Szurlej).