The Loop
Avid golfer Corey Lanerie ('I work to play golf') riding Lookin At Lee in Kentucky Derby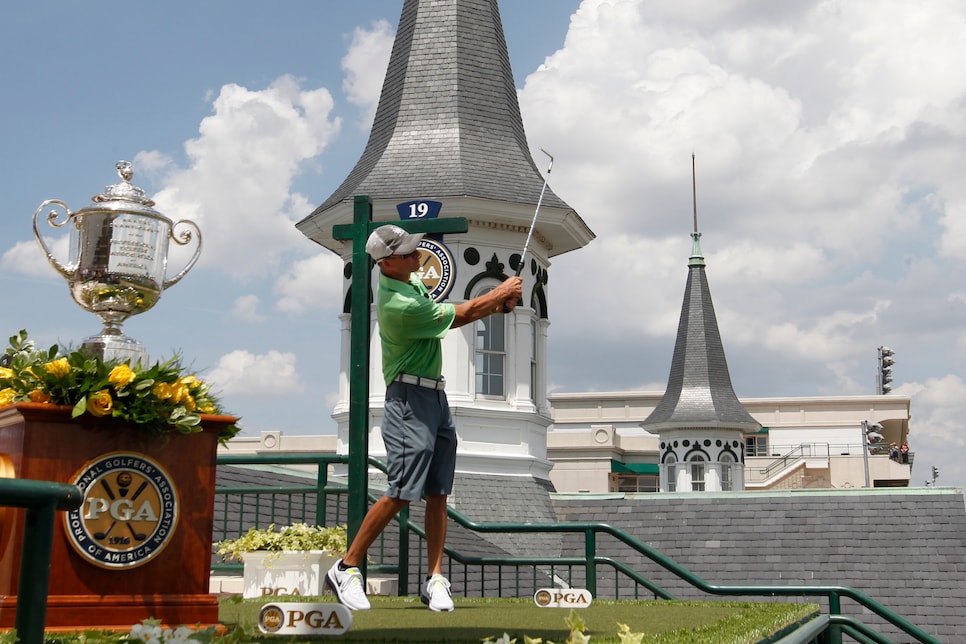 Those who love golf and horse racing might want to consider a wager on Lookin at Lee in the Kentucky Derby on Saturday.
Lookin At Lee will be ridden by perhaps the biggest golf nut in the field, Corey Lanerie.
"Golf. That's about it," he said. "I ride horses and play golf every chance I get. I don't like to fish. I like to fish if they're biting every 30 seconds. I don't like to find them."
Lanerie is a member of the University of Louisville Golf Club in Simpsonville, Ky., and has a handicap index of 10.7.
Last year, in an interview with Lori Dougherty, he said, "When I play golf it gets my mind away from everything from the racetrack. When I go play golf I'm just focusing on my shot and it takes me away from anything that is going on at the racetrack."
"Lookin At Lee, a late-running longshot, will come out of the dreaded No. 1 post position, but his running style should allow him to save ground on the first turn," Dan Wolken of USA Today wrote. "He's also being ridden by Corey Lanerie, who knows his way around Churchill Downs as a 10-time leading rider here."