Equipment
Average Golf Store A Third Larger Than in 2010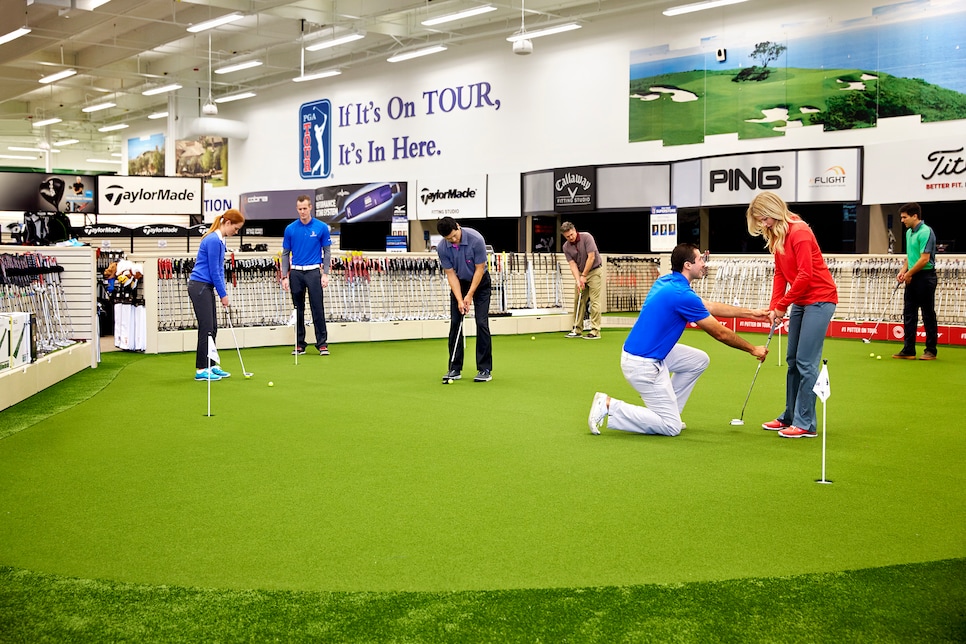 Your friendly neighborhood golf shop squirreled away into a strip mall may be continuing to disappear, but it's being replaced by the experiential golf retail smorgasbord. A study from the National Golf Foundation shows the average golf store is more than a third larger than it was in 2010.
That's the report from the National Golf Foundation's annual study of golf retail space for 2015. The number of golf retail stores continued its slight decline last year, but the total amount golf retail square footage didn't budge. According to the NGF report, there were 845 stores in 2015 comprising some 8.28 million square feet of retail space. That's down from 870 stores in 2014 and 8.3 million square feet in 2014. Independent stores showed a net decline of 30 doors, while multi-door regional and national chains saw slight increases.
The total number of doors is down 26 percent from 2010, but the total retail square footage has only decreased by 1 percent. Thanks to the influx of golf megastores from retail powerhouses Golfsmith and PGA Tour Superstore, the average size for a golf retail store is now nearly four times the size of the average American home. At an average of approximately 10,000 square feet, the size of a golf retail store is 34 percent larger than it was in 2010.
Independent golf shops are down 40 percent since 2010, while national golf store chains now account for 45 percent of all doors and 71 percent of all golf retail space. Golfsmith, PGA Tour Superstore, Golf Galaxy and Worldwide Golf Shops (owners of the Roger Dunn and Edwin Watts brands, among others) account for 35 percent of all golf retail. More than a quarter of all golf retail stores are in the South Atlantic region, while the fewest stores were found in the New England region (about 3.6 percent of the national total).
The NGF study is based on the organization's database of golf retail stores, phone surveys and by consulting third-party sources.