Bold Claims
Austin Reaves declares himself—and not Stephen Curry—the best NBA golfer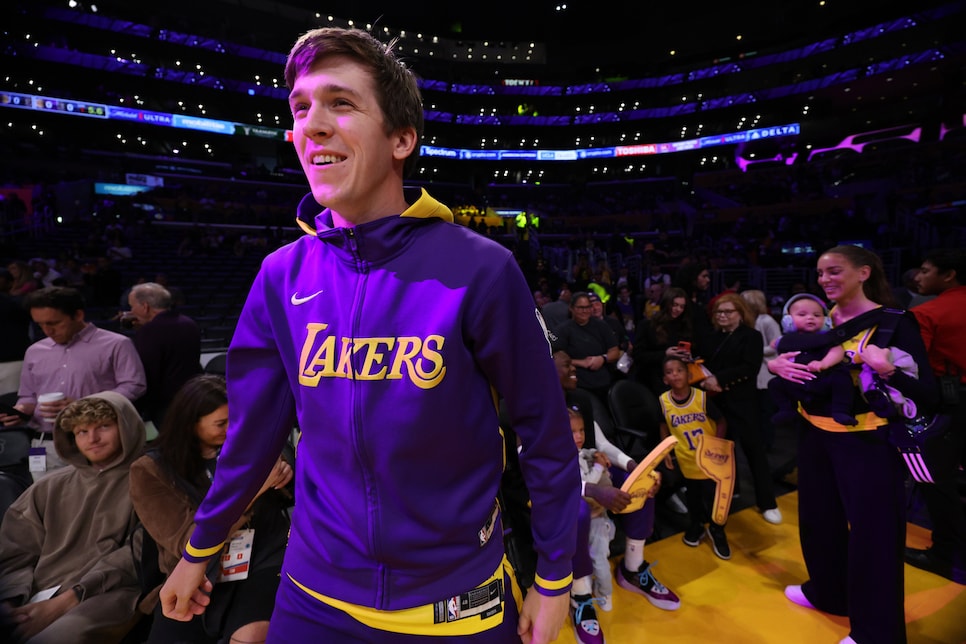 There's no doubt that it's been a big year for Austin Reaves. The 25-year-old guard emerged as a key cog for both the Lakers and Team USA, signed a four-year, $56 million contract to stay in Los Angeles, and was even (falsely) linked to Taylor Swift long before Travis Kelce came along. But it's on the golf course where Reaves would like to make his mark next. And he's got his sights set pretty high.
"Who is the best golfer among NBA players," Lowe asked.
"You know who would be the consensus answer to this among fans who watch highlights?" the ESPN basketball analyst continued.
"For sure," Reaves said. "I know."
"Steph," Lowe interjected.
Wow, that's a bold claim.
"Hey, I'm down to play golf whenever, wherever against anybody," Reaves continued. "I love golf so much, I'd go play Tiger. Obviously, I don't have any expectation of winning that one . . . but I would love to play against Steph."
Check out the full exhange—and the rest of the podcast—here. (The golf starts at around the 30-minute mark):
Reaves, who has a TikTok account named Hillbilly Bogey that's dedicated to his golf adventures, added that the two crossed paths on a Bay area golf course during the Lakers-Warriors playoff series in May. But the two sharpshooters didn't tee it up against each other.
"I actually saw him out on the course between Game 4 and 5 playoffs," Reaves said. "He came and said, 'What's up.' I've seen him play golf many times. He's a good golfer."
Yeah, that's a bit of an understatement. Curry once shot 71 in a Korn Ferry Tour event and currently holds a +3.3 handicap index. Pretty darn good, indeed.
Reaves, who has estimated his handicap at around a 2, also told Lowe that he resisted saying something to Steph after he and Warriors teammate Klay Thompson lost to Patrick Mahomes and Travis Kelce in Capital One's The Match in June.
That's probably for the best, because he should save any trash talk for the course. Come to think of it, has the next The Match been set yet?