News & Tours
This is one of the worst near-aces you'll ever see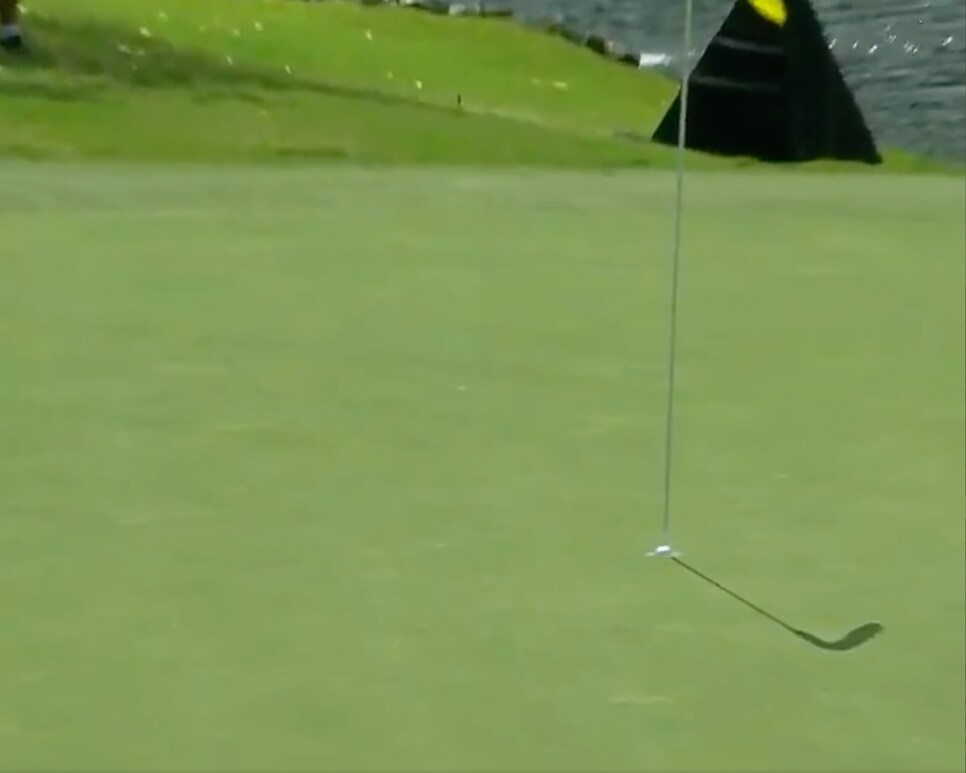 Austin Cook is fighting for his tour card this week at the Wyndham Championship. Should he fall short of keeping his status by one shot, well, the following may keep him up many a night.
At Sedgefield Country Club's par-3 16th hole Thursday afternoon, Cook suffered one of the worst hole-in-one horseshoes you'll ever see.
That video should come with an NSFW warning.
Cook did make birdie, but Cook needs every bit of help he can get. Entering the week at No. 134 in the FedEx Cup standings, the 30-year-old needs to finish 11th or better at the Wyndham to make the playoffs. Moreover, Cook has no exempt status next season, meaning he needs that high standing to avoid a trip to the Korn Ferry Tour postseason.
There's no rooting in the press box, but whatever Cook's fate may be, we hope it's not decided by a shot.