The Loop
Aussie Amateur Minjee Lee now a contender, not a guest, at U.S. Women's Open
PINEHURST, N.C. -- A year ago, as one of the winners of the Karrie Webb Series scholarship, Minjee Lee was a guest of the Hall of Fame golfer at the U.S. Women's Open at Sebonack GC. "We got to spend a week with her at the Open, which was priceless," Lee said. "It's like the best experience ever."
This year is shaping up even better for Lee, who is playing instead of spectating.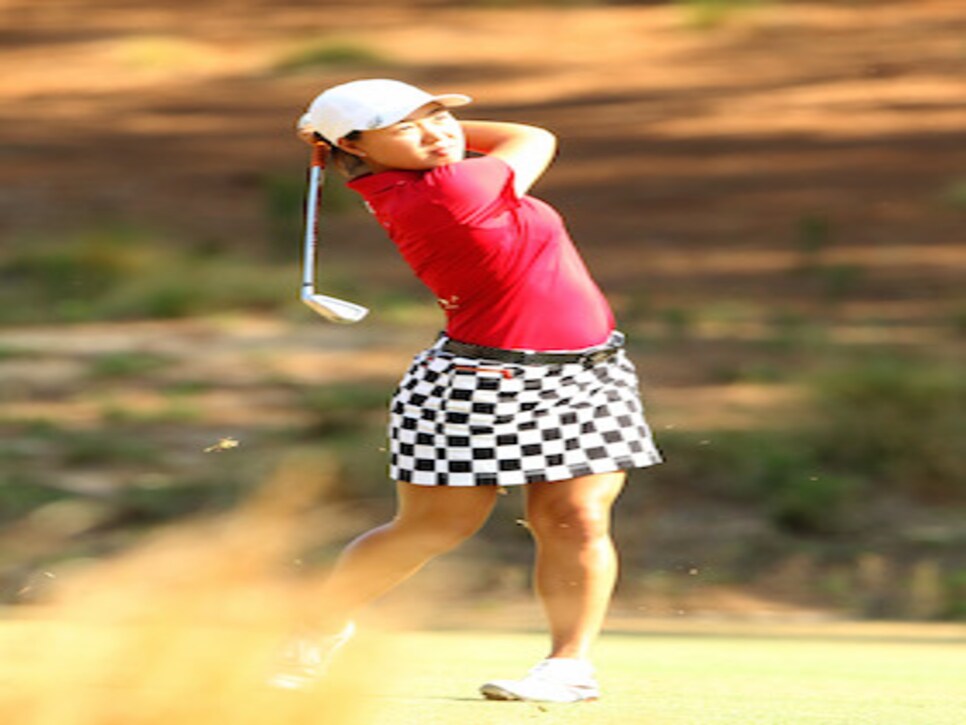 Lee, who turned 18 on May 27, is in the Women's Open field at Pinehurst No. 2 with her fellow Australian after winning her Minnesota sectional by nine shots. Through 36 holes the top-ranked player in the Women's World Amateur Golf Ranking is at even-par 140 after a 71, leaving her T-3 and only four shots behind Michelle Wie as the afternoon starters got their second round underway.
Catherine Lacoste, the only amateur to win the U.S. Women's Open (1967), has been in the Sandhills this week. Could Lacoste's presence be a good-luck sign for someone trying to match the Frenchwoman's feat of 47 years ago?
"I think so," Lee said of her odds of being in the mix Sunday. "It depends on tomorrow. You just go step-by-step and you can't really get ahead of yourself out there. It will play really tough if you do. So just one shot at a time."
Lee, the daughter of Korean parents who moved to Australia about 20 years ago, is from Perth and is a product of the High Performance program of Golf Australia, the sport's governing body Down Under that utilizes comprehensive training for players who show competitive promise.
"Minjee has been in our program for four years," said Matt Cutler, the program's manager. "She's been working with the same physio, strength and conditioning coach, sport psychologist, nutritionist and the same coach, Ritchie Smith, all the way through. You get somewhere like this, and nothing changes."
Winner of the 2012 U.S. Girls' Junior, Lee has won the Australian Amateur two straight years. Earlier in 2014, she contended at the LPGA's Handa Australian Open, a closing 78 dropping her to T-11. She was T-24 at the Kraft Nabisco Championship. "When someone is at her first Open and she's right up there, you've got to be a little surprised," said Cutler, "but she's really poised and has a good head on her shoulders."
Lee finished her second round tied with Webb, who had yet to tee off. "I grew up looking at her as my idol," Lee said, "so it's pretty cool to be up there with her." Having already contended against the world's best, Lee is confident that she can do it again. "I was quite close at the Aussie Open and a couple of other tournaments the beginning of the year," she said, "so yeah, I think I have the ability to contend and think in the future I'll be able to win some tournaments."