News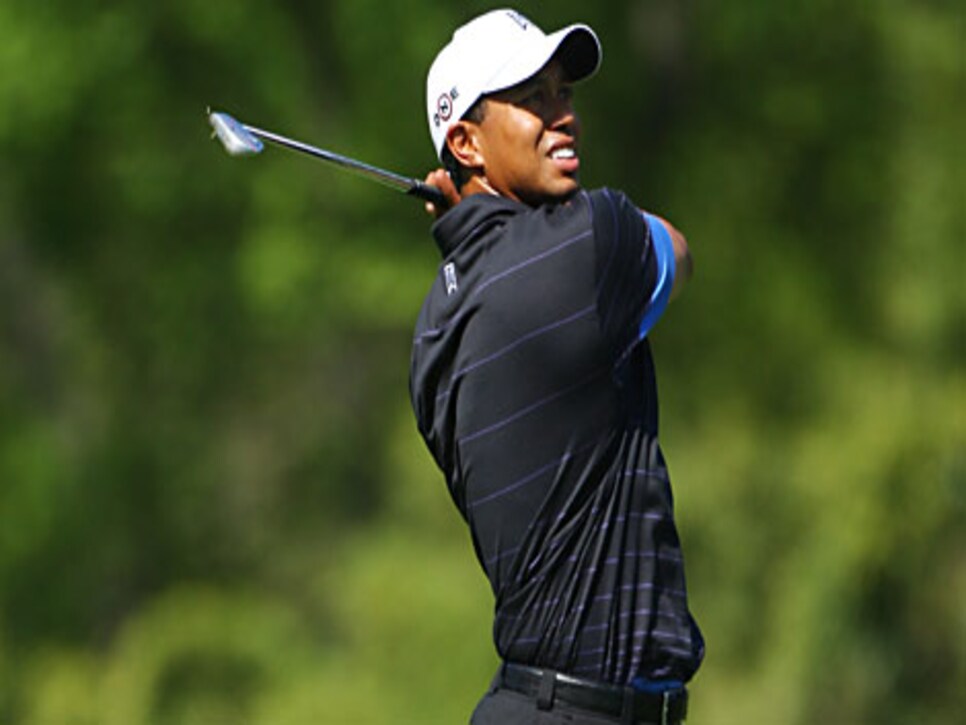 On the three other occasions Tiger Woods has opened the Masters with a 70, he has gone on to win the tournament.
AUGUSTA, Ga. -- The bad news for Tiger Woods at the Masters on Thursday: He shot a two-under 70, missed a short birdie putt at the 17th and bogeyed the 18th.
Sub-70 Scores At The Masters There were 19 scores in the 60s in Thursday's opening round of the Masters after only 23 sub-70 scores in four rounds last year and eight in 2007. Total of scores in the 60s for the week since 1997, when Tiger Woods set the scoring record of 18-under-par 270: • 2008 -- 23 • 2007 -- 8 • 2006 -- 15 • 2005 -- 30 • 2004 -- 27 • 2003 -- 15 • 2002 -- 19 • 2001 -- 50 • 2000 -- 30 • 1999 -- 23 • 1998 -- 30 • Note: The record high for sub-70 scores in a tournament week is 62 (1992); the record low is two (1966).
The good news for Woods: This is the fourth time that Woods has opened the Masters with a 70 and on the other three occasions he won.
"You know, it's a long week and you've just got to be patient, stay with it," he said. "It's not like I haven't been in this position before. Just kind of hang in there."
Woods knew he left a couple of shots out on the course at the user-friendly Augusta National, where the scoring average of 72.25 was the lowest since 1992 and almost two full shots better than last year's first-round.
Chad Campbell's 65 led the way on a remarkable day for low numbers at the Masters. Campbell was one of five players who shot 67 or better -- the same number of players who shot 67 or better in the last three Masters combined.
"When you get warm conditions like this, the ball is flying, the guys can get it down there," Woods said. "The greens are fast but they're soft, so you can go ahead and be somewhat aggressive."
Woods lamented at least two of his missed chances. He had a 15-footer for birdie at the 16th and it stopped short of the hole. He also missed a five-footer for birdie at the 17th, and then finished with a bogey after overshooting the 18th green.
Woods seemed intent on correcting any flaws right away and headed straight to the putting green immediately after his round to take advantage of the little daylight that remained.
"Everyone was making birdies everywhere on the back nine, so I knew it could be had with good shots. Basically, I was in position to shoot four-under par and just didn't get it done."
There were 38 rounds under par Thursday, more than all four rounds of the Masters in 2007, when there were 34.