News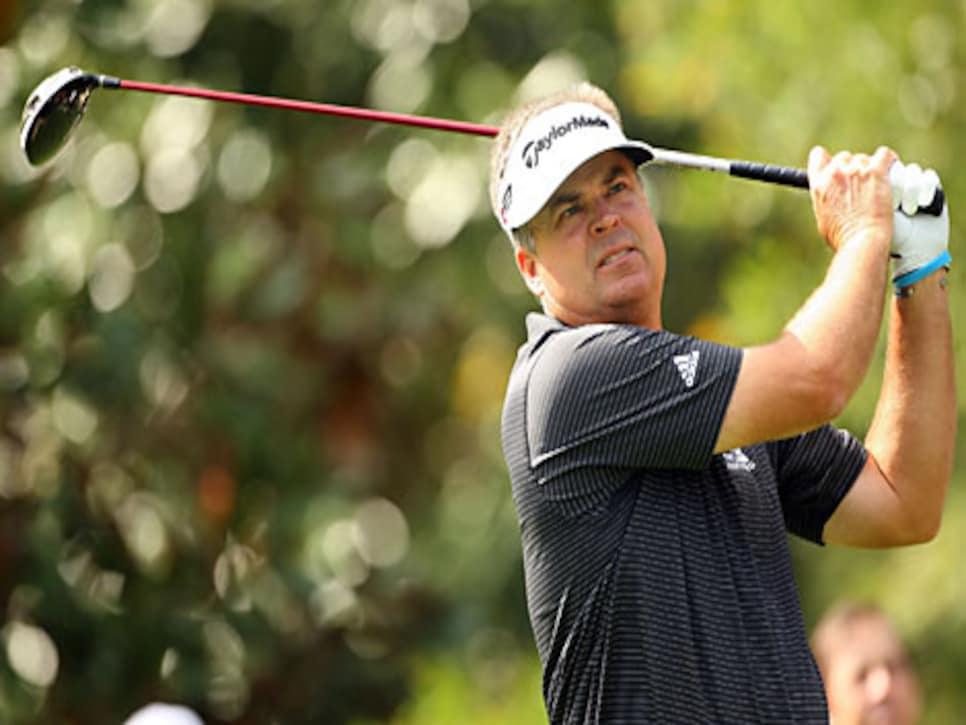 A win Sunday for Kenny Perry would be a chance to silence his critics.
AUGUSTA, Ga. -- Kenny Perry has never won a major. In eight previous appearances at the Masters, he has missed five cuts, tying for 12th in 1995 and 29th last year.
So guess who is tied for the lead in the 73rd tournament? The guy who skipped two majors last year -- Perry.
Some figure he owes no apologies, since his priority was making the Ryder Cup team, where he helped the U.S. upset Europe in his home state of Kentucky. Others, however, aren't so forgiving. How do you let a top player skate for skipping the U.S. and British Open?
"I couldn't personally imagine myself opting out of a major," Justin Rose said last summer.
Perry can silence his critics on Easter Sunday, when he tries to surpass Julius Boros as the oldest winner of a major championship: See 1968 PGA Championship. But don't expect all the locals to be pulling for him.
Should Perry prevail, he will become the oldest winner of the Masters, topping Jack Nicklaus, who was 46 when he won here in 1986. Many still consider that the best-ever Masters and aren't thrilled about seeing the Golden Bear's name bumped.
Here's the thing: If Perry wins, he'll have earned it. He starts the final round tied with Angel Cabrera, who won the 2007 U.S. Open at Oakmont.
"Tomorrow I somehow need to get through the front nine with a decent start," Perry said. "I need to see what I've got."
A former mini-tour player who borrowed $5,000 from a church elder to play in qualifying school when he earned his card in 1986, Perry knows he will be nervous, but said he's learned to calm himself under pressure.
"If you get too aggressive here, it will kill you," he said. "You have to find the happy medium."
Some say Cabrera is grumpier since he quit smoking last year, but he's also mentally tough.
Chad Campbell is two back and still searching for his first major. He has a terrific golf swing and is considered one of the best iron players on the PGA Tour. If he wins Sunday, maybe people will stop saying the most interesting part of his profile is that his wife, Amy Lepard, is a country-western singer. Maybe.
Jim Furyk is three back, and has a U.S. Open on his resume. And then there's Steve Stricker, who trails by four after equaling the best round of the day Saturday -- 68 -- and is arguably the best putter in the field.
"There's quite a few guys who have a shot at it," Perry said. "You'll see something happen on the back nine. That's where it's all going to happen."
If it happens for Perry, it will change not only his life, but perhaps public perception as well. Seventeen of the last 18 winners have come from the final pairing.
"I've got something I can achieve that will put me up another notch on the totem pole," said Perry. "Most people say I'm a nice guy and a good player and that's all they say."
"I'm not going to answer that question until it really happens," he said. "I want to stay in the moment."
Mark Soltau is a contributing editor to Golf Digest and the editor of TigerWoods.com.