News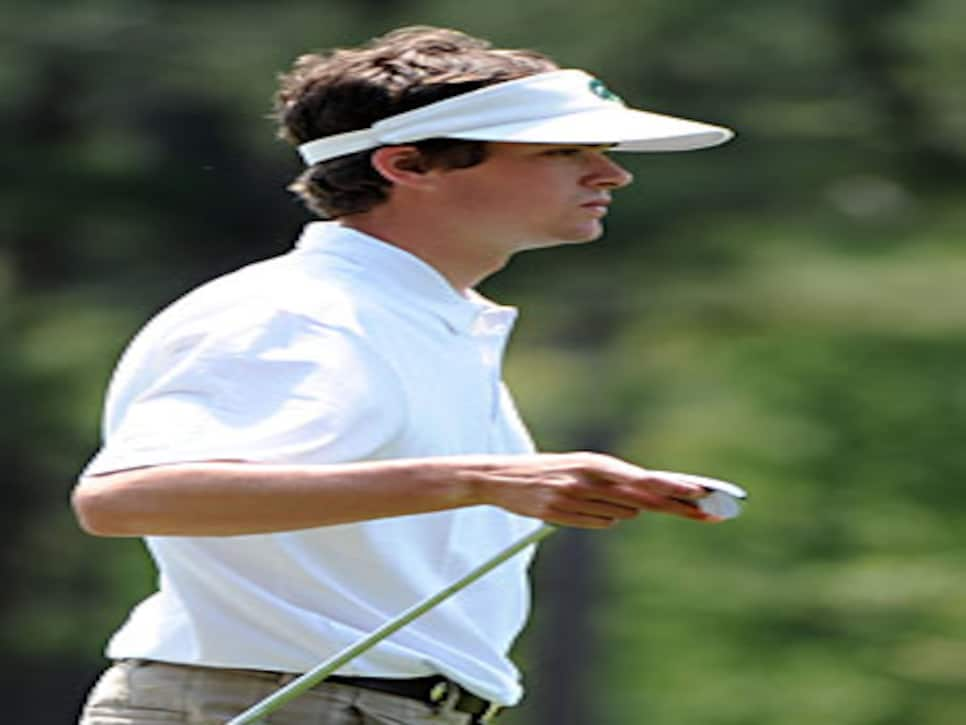 Newman struggled with the tougher conditions in the second round. He missed the cut, but still relished the experience.
Editor's Note: U.S. Amateur Public Links champion Jack Newman, a junior at Michigan State, played in his first Masters this week. He'll be sharing his thoughts about the experience in a daily diary for GolfDigest.com.
The word around the clubhouse the past few days was that the wind was going to pick up Friday, making conditions a lot tougher for the second round. Well, that was definitely the case, as the 76 on my scorecard can tell you.
Truth is, I never really got into a rhythm out there. It wasn't nerves so much as I was having trouble with my swing. I was coming out of my shots a lot, not staying down on the ball. Yesterday I felt like I drove the ball really well, but today I struggled.
The 12th hole kind of epitomized my day. The winds were swirling at Amen Corner, and my brother [caddie Andy] and I checked the flag on the 11th hole like everybody tells you to decide what club to use. We figured knockdown 8-iron was the call. When I hit my ball, though, it just ballooned in the wind and landed right smack into Rae's Creek. Quick as can be I have a double-bogey 5 and was five over for the round. Sad thing is that both Rocco [Mediate] and Freddie [Couples] hit it in the water there, too.
My goal all week was to get into the top 16 and qualify to play here again next year, but at that point I knew I was going to need to grind just to make the cut. I started playing with a sense of urgency, which I probably should have done that a little earlier. On the par-3 16th, I hit that same 8-iron as on No. 12, only knocked it to a foot for an easy birdie. Unfortunately it was too little, too late.
When I walked off the course I was greeted by my family and friends behind the 18th hole, which was cool. That's been the best part of this week, getting to share the experience with them. I also met Clair Peterson, the tournament director of the John Deere Classic, who told me he wanted to give me a sponsor's exemption into the event this summer. That was pretty cool ,too.
It looks like with my four over par score isn't going to miss the cut, which is disappointing. Whatever happens, I feel like I got a lot of out of this week. I learned I've got to keep working on my putting as that's such a big deal out here. Still, I feel like I proved to myself that with a little more work I've got the game to play at the professional level. After signing my scorecard, both Rocco and Freddie said they look forward to seeing me out on the PGA Tour in a couple years. That meant a lot.
I hope I represented Michigan State and the state of Iowa well here. I had a blast and have made a pledge to myself that this is not going to be the last time I play in the Masters. I promise you I'll be back.