News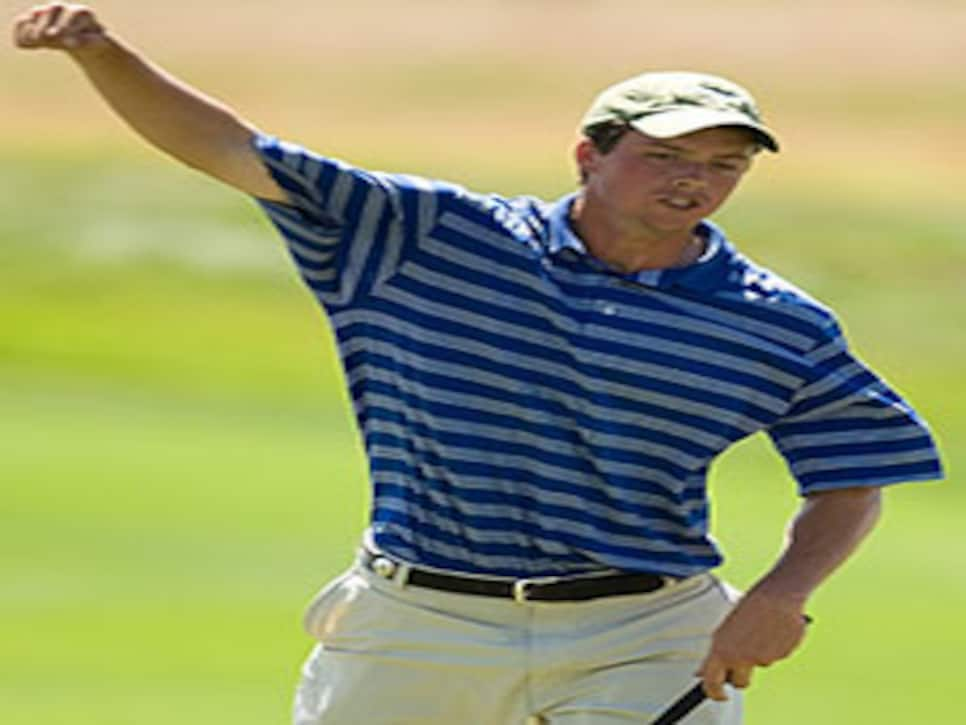 Jack Newman has already made himself at home at Augusta National.
Editor's Note: U.S. Amateur Public Links champion Jack Newman, a junior at Michigan State, is playing in his first Masters this week. He'll be sharing his thoughts about the experience in a daily diary for GolfDigest.com.
AUGUSTA, Ga. -- This week so far has been a little bit of everything -- fun, educational, you name it. I arrived in town on Friday night and first showed up at the club Saturday morning. I'd tell you that it was a thrill to make that drive down Magnolia Lane, but the truth is, I had already made it a bunch of times when I came here for visits over the winter. I don't want to say it's gotten old because it is Augusta National and Magnolia Lane, but I guess I'm sort of getting used to it.
The practice rounds have been cool. I played with some of the other amateurs on Saturday, which was great, but Sunday was really exciting. I got hooked up for nine holes with Rocco Mediate, and when he was done, I joined up with Boo Weekley and Brandt Snedeker. My plan was to only play nine with them, but then they asked me to join them for another nine. So that was 27 holes of golf -- maybe it was a lot, but it was worth it.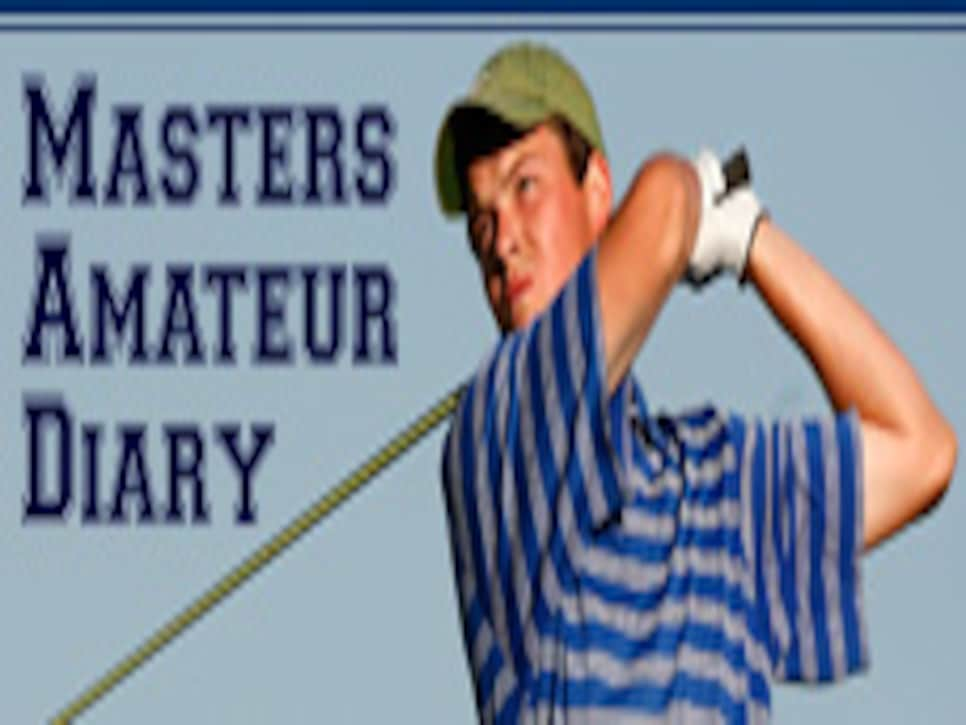 Monday was another treat because I got to meet Zach Johnson. We're both from Iowa -- I'm from Des Moines, he's from Cedar Rapids -- and had even done some radio interviews together. But this was the first time we had ever met face-to-face
You can learn a lot from watching some of these tour players, not only in how they play, but how they handle themselves: the way they interact with the crowd, the way they go about their practice rounds. Guys like Snedeker and Weekley are both very laid back, but there's a quiet confidence to them. Hopefully one day I'll be with them on tour, and I'll be the same way.
As for my goals for the week, obviously one is to try to learn as much as I can from some of these guys. I also want to make the cut, but my feeling is you don't want to limit yourself to just that because then you're not going to perform to the best of your ability. I want to treat this like any tournament, and try to earn myself an invitation back for next year.
That's one of the reasons that I'm only going to stay in the Crow's Nest for a couple of nights. It's been a lot of fun. Guys like Danny Lee Drew Kittleson are great to be around, but once the tournament starts, I think I'll be able to relax and focus more if I stay in a house with my family.
That's what I did last night after the Amateur Dinner. After it was over, I got in my courtesy car (a Merdeces SL500 -- not bad for a college kid) and went back to watch my Spartans in the NCAA Championship game. That's been maybe the only downside to the week. I know I'm going to get some heat for it because I had been the one giving it to Carolina fans earlier. It's a little sad and disappointing, but they made a good run. Either way, it's the least of my worries.