News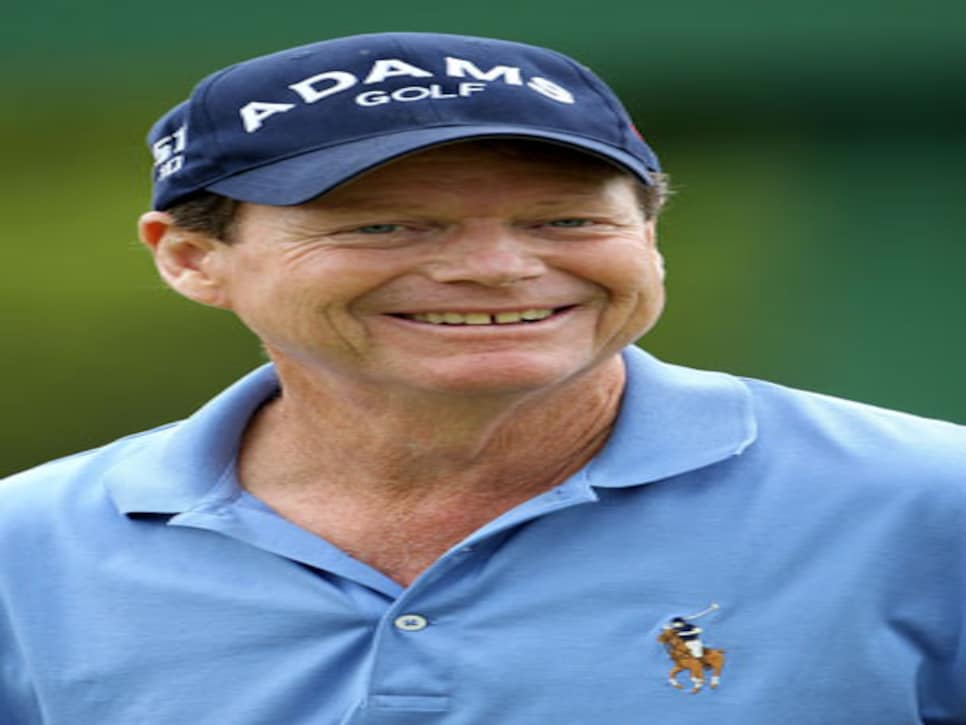 Tom Watson is still in contention heading into the weekend at Augusta.
AUGUSTA, Ga. -- It wasn't the round Tom Watson had in mind, but compared to what befell most of his fellow seniors in the Masters Friday, it wasn't bad.
A day after he shot a 67 at Augusta National GC, Watson's two-over 74 was neither fairytale nor horror show. And, at three-under 141, in T-9 five strokes out of the lead shared by Ian Poulter and Lee Westwood, Watson is where he wanted to be, in contention through 36 holes.
Among his fellow Masters champions and Champions Tour peers, only Larry Mize's 72 was a better score. Sandy Lyle soared from a 69 to an 86. Ian Woosnam carded an 83. Ben Crenshaw, Bernhard Langer and Craig Stadler shot 78s. Fred Couples was cruising along until he bogeyed the last three holes for a 75. Mark O'Meara equaled Watson's score, but like all the elders except Watson and Couples, will have the weekend off.
Watson's round was a mixed bag of eight pars, six bogeys and four birdies. When he hit his driver off the fairway for his second shot on the par-5 second hole, he reached the green and two-putted for birdie. When he used it again on the par-5 eighth, he hit about a foot behind the ball.
While he scrambled for par like the Watson of old on Thursday, he didn't possess the same magic Friday. "Yesterday I chipped the ball beautifully and got the ball right up by the hole," Watson said, "but today the touch wasn't there. That's what killed me today. Yesterday I got about as much out of the round as I could. I'm disappointed that I didn't do as well as I could have today."
That's what happens when you're 60 years old and trying to stay in a time warp that would make Sam Snead proud.
Great golf by great golfers a great deal beyond their prime is something this sport can provide that others cannot. Whether it's Watson's magical near-victory at the British Open last summer or his strong play this week, it is inspiring and invigorating.
It is something Snead, before seniors had the benefit of a tour or forgiving equipment, did almost routinely.
When he was aged 50 to 65, Snead competed in 42 major championships and finished in the top 10 nine times, with at least one in every Grand Slam event. The last three of those top-10s came in the PGA Championship from 1972-1974, years in which Snead was 60, 61 and 62 years old and finished T-4, T-9 and T-3 respectively.
In a sexagenarian encore -- and golf record that probably will stand forever -- when Snead was 67 he shot his age in the second round of the 1979 Quad Cities Open and bettered it by a stroke the next day.
Watson laughed Friday when asked if he was trying to channel some of Snead's sixtysomething skills. "No, nobody can fit in his shoes," Watson said. "He was maybe the best golfer/athlete -- natural athlete -- who ever walked down the pike."
While Watson has done well playing a somewhat limited schedule on the Champions Tour, his Turnberry near-miracle was only his second top-10 in a major since he turned 50, the other being a T-9 in the 2000 PGA Championship.
If Watson is able to finish in the top 10 this week, he will have one more in majors as a senior than Nicklaus, who was sixth in the Masters in 1990 and 1998, and the same number as Ben Hogan.
With another 36 holes to go, Watson, stubborn, proud and pleased to be showing his son/caddie Michael what being in the hunt feels like inside the ropes, was still eager to have a chance to win.
"I've got to do some 100 percent playing the last two rounds to have a chance, and that's what I'm here to do," Watson said. "I have thoughts of playing my butt off and not making the same mistakes I did today. There were six to eight shots today that I was disappointed in. If I can keep those missed shots to about two or three, if I can do that, then I can score. I love to compete."
Don't be surprised if that love continues to keep him on the leader board this weekend.