The Loop
Augusta State gets championship rings
It's been an exciting week for the Augusta State men's golf team, having enjoyed the spoils of their victory at the NCAA Championship last June. The Jaguars were party of a celebratory "golf-cart" victory parade in the city on Tuesday (Augusta, Ga., is the home of both Club Car and E-Z-Go). Mayor Deke Copenhaver honored the squad.
Then last night, the team hosted a gala dinner where roughly 1,000 came out to honor the group and see the coaches and players receive their national championship rings. (Below is a photo of Carter Newman with his ring as well as a preview look at the jewelry.)
"It's been a magical time," said Augusta State coach Josh Gregory, who noted that the celebration will continue next month when the team gets to got to the White House Sept. 13 and have their victory recognized by__President Barack Obama__.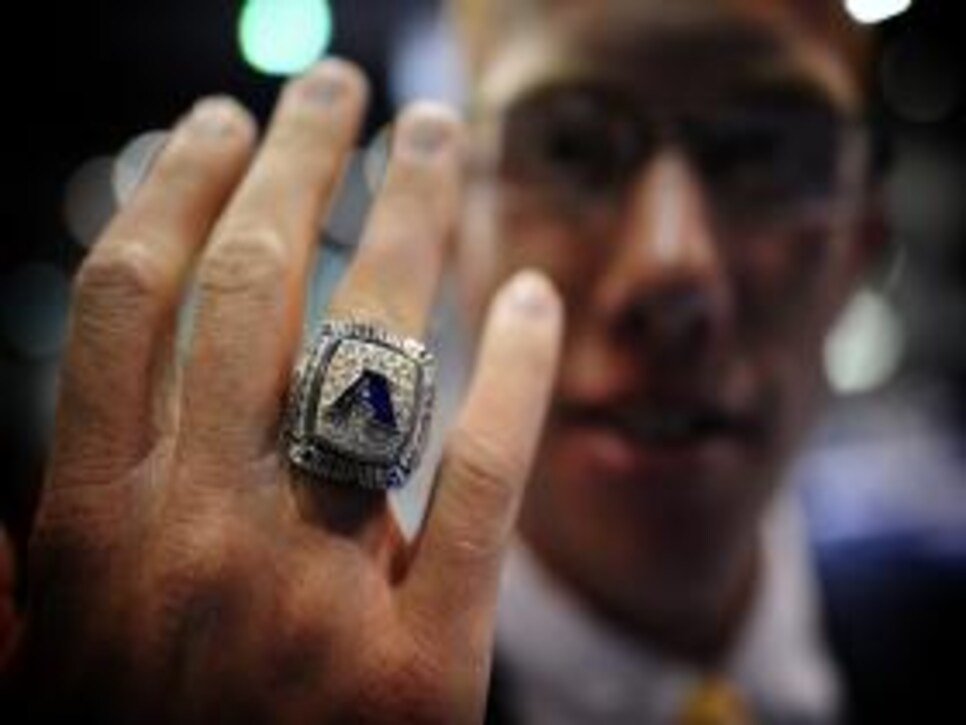 *Photo taken by Michael Holahan/Augusta Chronicle
*[#image: /photos/55ad7286b01eefe207f6922d]|||Augusta State National Championship ring.jpg|||