The Loop
Augusta National's dirty little secret? Mud balls
AUGUSTA, Ga. -- Sunday pressure. Tucked pins. Shrewd course management.
All of these are likely to determine who is sitting across from Jim Nantz in the Butler Cabin Sunday evening. But not to be discounted is the potential impact of a little bit of mud.
While Augusta has been without significant rain since Thursday, players have still had to contend with the occasional mud ball. Tiger Woods made reference to it earlier in the week, as did Phil Mickelson. And when Rickie Fowler clocked a fan with his 5-iron approach on 18 on Friday, he said part of the reason was because of what had accumulated on his ball.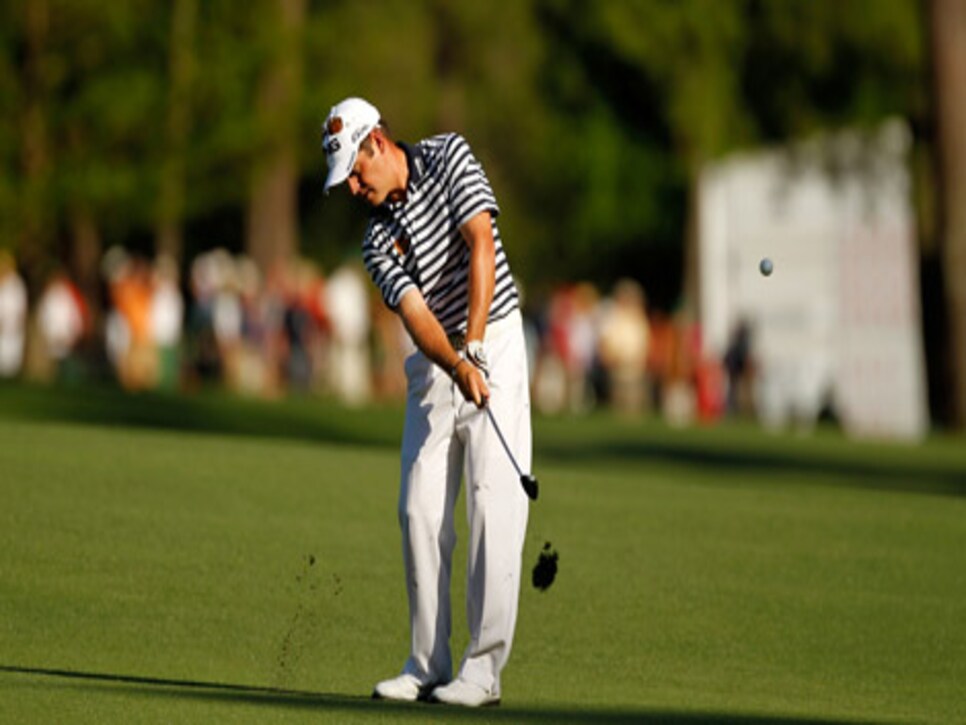 Even a little bit of mud can influence a ball's flight. Photo by Getty Images
How could a course that is as maintained as immaculately as Augusta National be contending with mud in otherwise dry conditions? According to several players,  the mud is a byproduct of the club's mowing patterns, with fairways cut toward the tee as opposed to the green. The more a ball rolls against the grain of the fairway, the more likely it is to pick up mud. And while a little bit of soil may not be much of a concern to the average golfer, it's enough to influence the the shots from tour players who measure yardage down to the decimal point.
In other words, if you see someone miss a green at the most inopportunue moment Sunday, it might not necessarily be because of a bad swing.