News
Augusta National Women's Amateur earns highest overnight TV rating for a women's golf event since 2016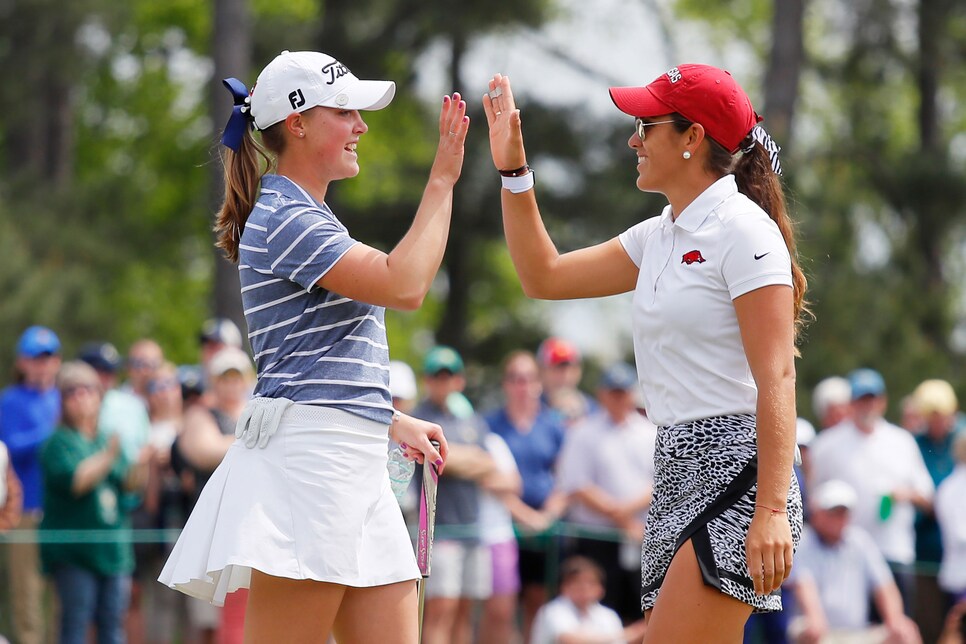 AUGUSTA, Ga. — Whether it was simply the novelty of seeing women play a competitive round at Augusta National for the first time or the chance to say they watched history in the making, more than a few fans took the time to take in the Saturday's final round of the Augusta National Women's Amateur.
According to report from The Nielsen Company, the NBC broadcast (Noon to 3 p.m. EDT) of Jennifer Kupcho's win over Maria Fassi earned a .96 overnight rating, making it the highest-rated amateur golf telecast—men's or women's—in 16 years.
You have to go back to the final match of the 2003 U.S. Amateur Championship at Oakmont, where Nick Flannigan outlasted Casey Wittenberg in 37 holes and earned a 1.36 overnight rating, to see an amateur event attract so many eyeballs.
The ANAW final round was also the highest overnight rating for a women's golf telecast since the final round of the 2016 U.S. Women's Open on FOX, which earned a .98 rating at CordeValle Resort in California.